News
Blade Runner 2049 Comic-Con Activation Puts Fans in Action
Warner Bros. created a dazzling VR experience around the Blade Runner sequel in San Diego.
With Blade Runner 2049 coming out this fall and Warner Bros. doing a major presentation in Hall H on the movie ths Saturday, the studio rolled out an impressive activation based on the film in a massive tent in downtown San Diego.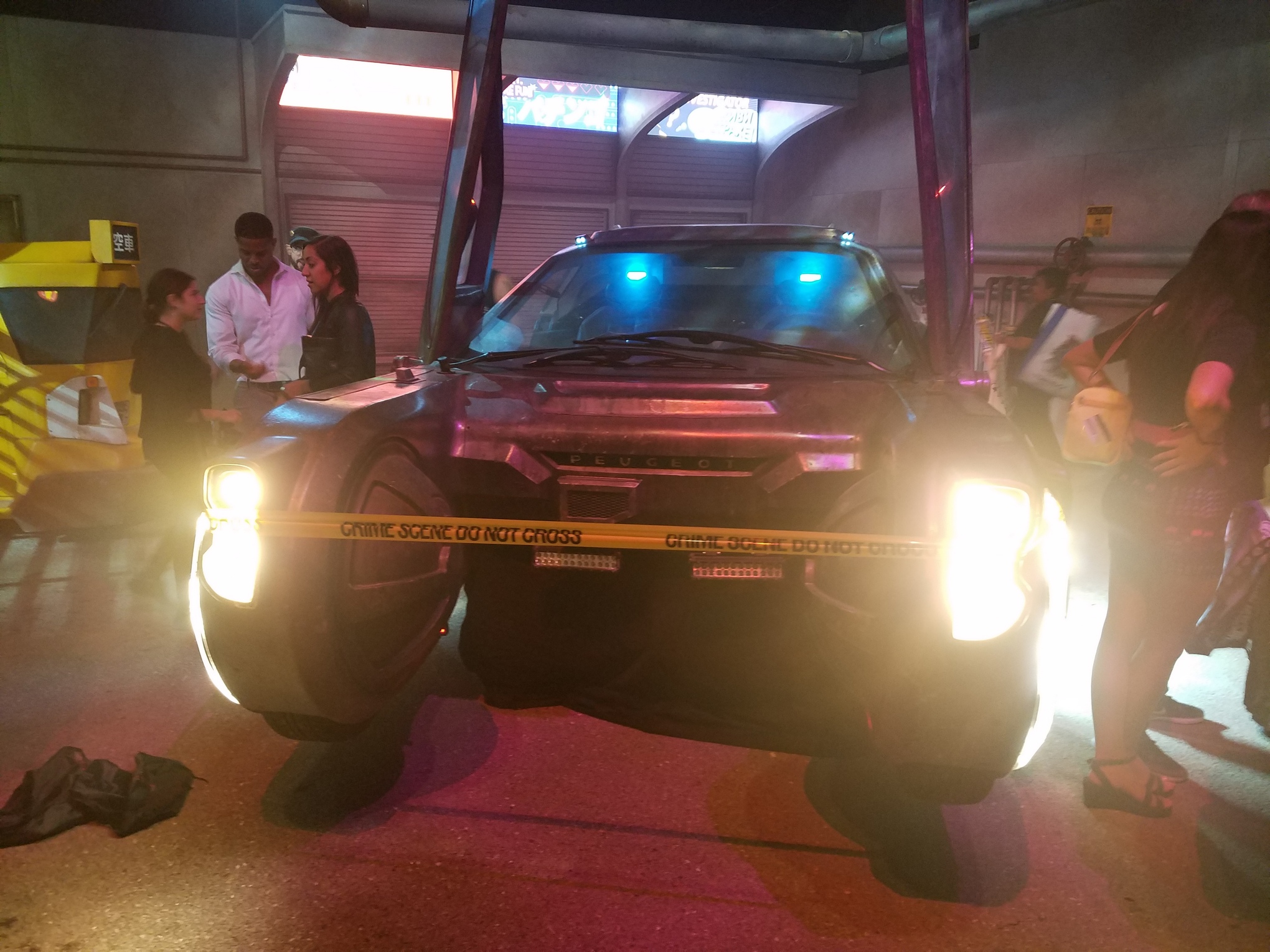 A special preview presented by Alcon Entertainment and Johnnie Walker on Wednesday night had fans and guests sit for a VR experience that, once you had your headset and headphones on, took you high above the streets of soggy, misty Los Angeles in a furious spinner chase over, around and through skyscrapers. With the chairs also wired for movement, you felt every bump and crash and swerve as you "watched" from the driver's seat of the spinner.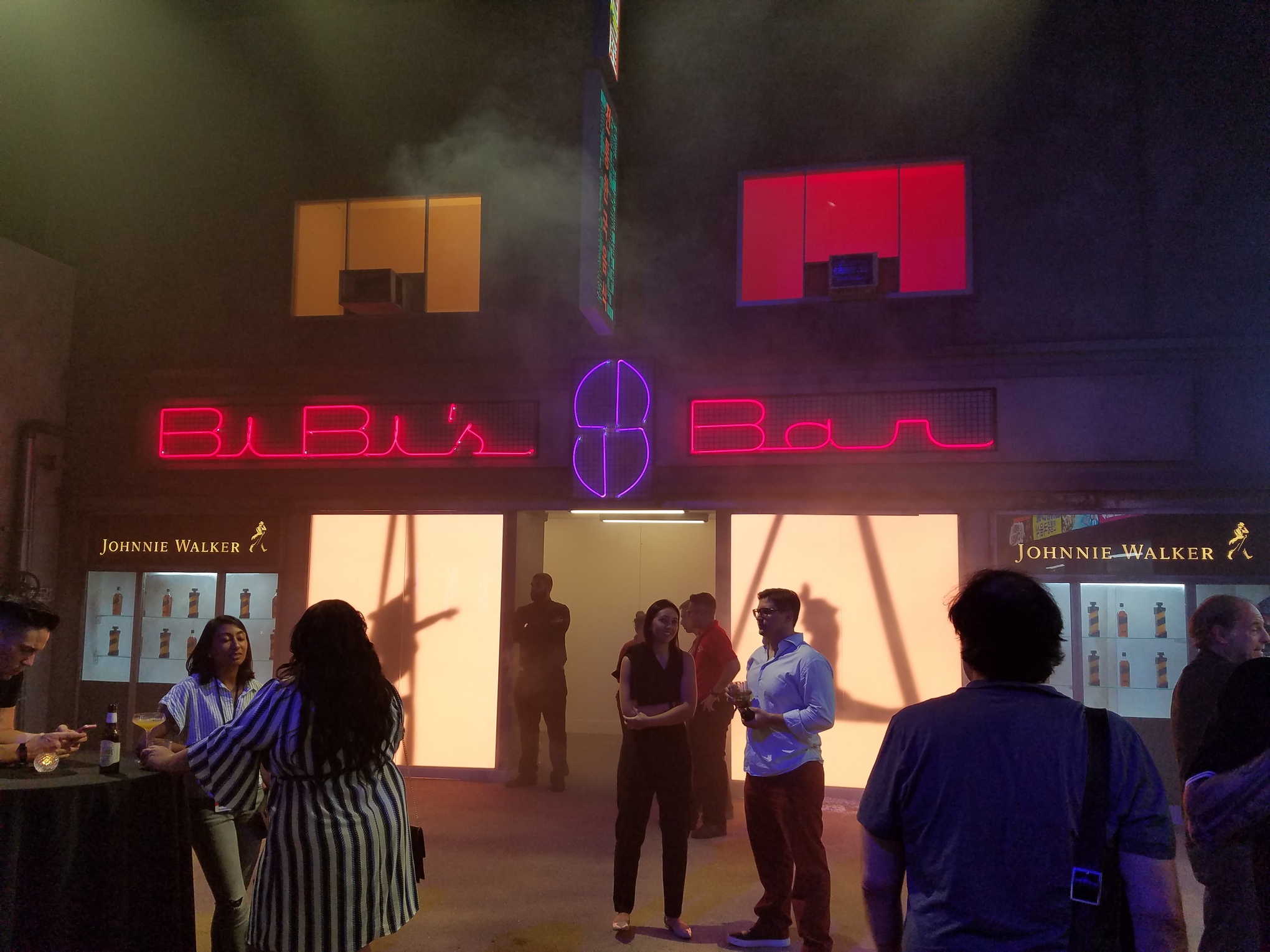 Once that ended, the rest of the tent was filled with full-sized spinners and taxi cabs, costumed extras wandering around, plus recreations of the White Dragon noodle shop and neon-lit shopfronts straight out of the movie. There was even one section where it was "raining" inside the building for that special Blade Runner ambience.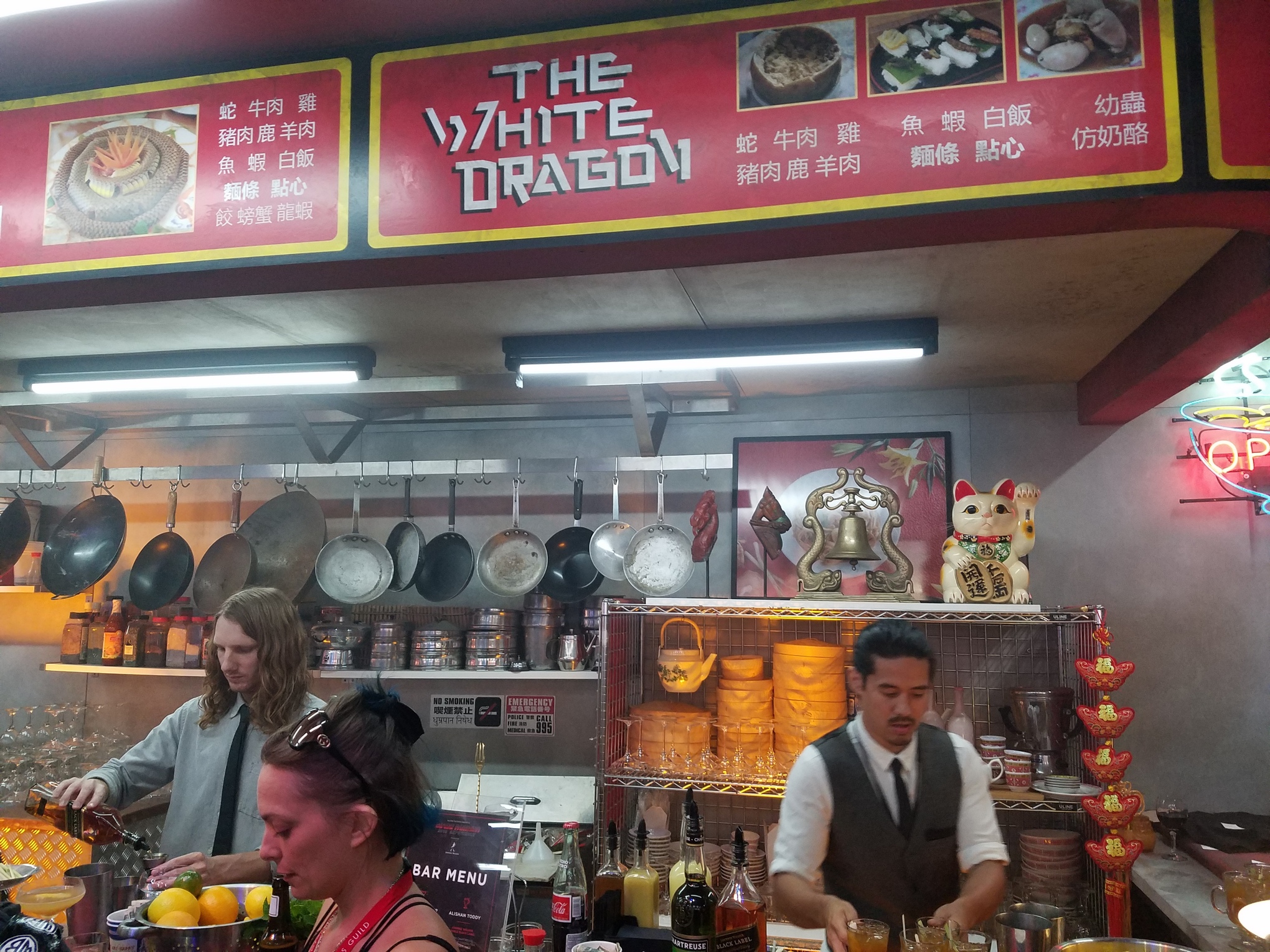 WB went equally big a few years back with a Godzilla experience, but the Blade Runner 2049 one might have beaten that. More on the movie from Hall H on Saturday…
Read and download the full Den of Geek SDCC Special Edition magazine here!