News
Blade of the Immortal Trailer Cuts Loose
Blood of the Immortal trailer shows Takashi Miike is still fresh as an open wound in his 100th movie.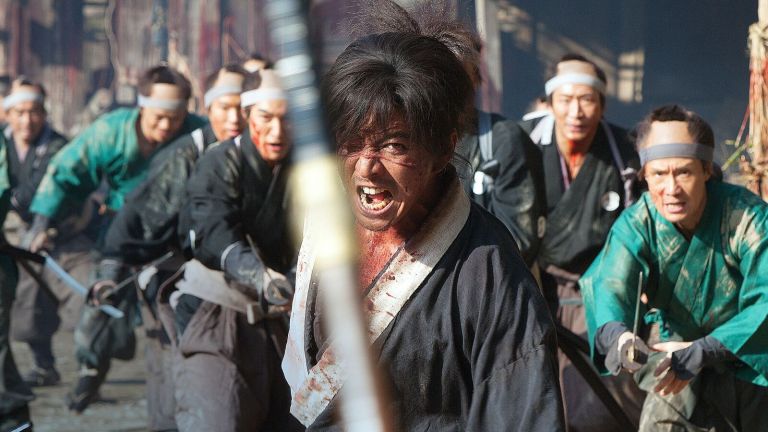 "Sorry, got blood on it," Samurai Manji apologizes in the new Blood of the Immortal trailer, undercutting a subtle action hero wit just under the skin of Takashi Miike's 100th film. The trailer then shows the tireless warrior face off against armies, risking lives and losing limbs in a breakneck assault on the senses. The 13 Assassins director is still as fresh as the wounds his swordsmen inflict on armies of assassins. The film premiered in May at Cannes. Magnet Releasing announced  Blade Of The Immortal  will make its North American premiere at Fantastic Fest in Austin, Texas, which runs September 21 – 28. It will open in theaters on November 3.
Written and directed by Miike, the epic fantasy film is is based on Hiroaki Samura's Japanese manga series Blade Of The Immortal.
"Samurai Manji has taken a lot of lives, both innocent and guilty, and now lives life in feudal Japan as a criminal," reads the official synopsis in the press release. "After being cursed with immortality until he kills enough evil men, Manji meets a young girl who enlists him to be her body-guard. Swearing loyalty, protection and vengeance against the group of sword fighters who slaughtered her family, the unlikely duo set on a remarkable quest to make right against those who did them wrong."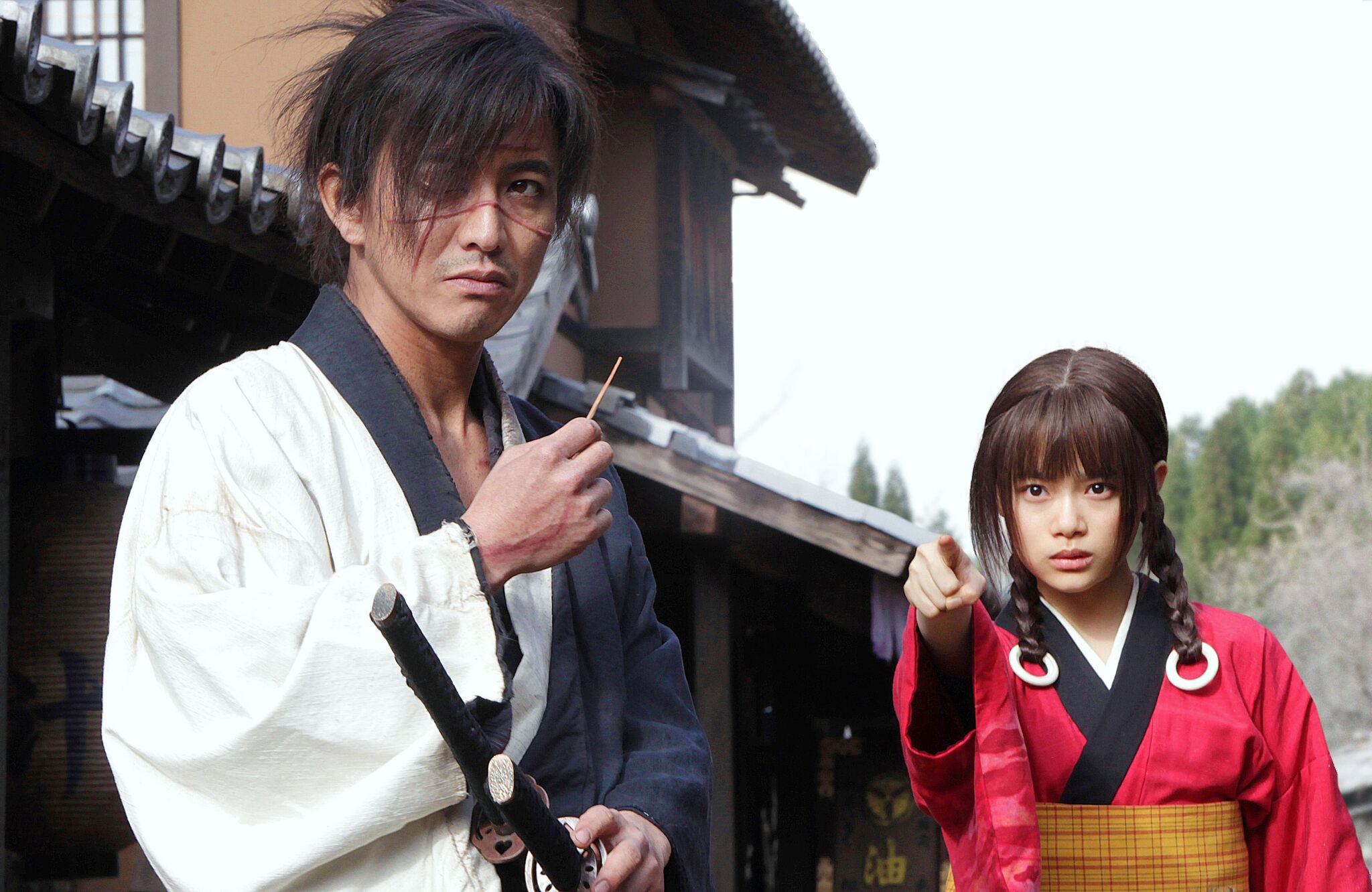 In the manga, which is set in Japan during the mid-Tokugawa Shogunate period, Manji has to kill 1000 evil men in order to regain his mortality. There is a scene in the trailer that shows he might get the chance to clear his debt in one sunny afternoon.
"Manji, a highly skilled samurai, becomes cursed with immortality after a legendary battle," the synopsis on the film's official page reads.
"Haunted by the brutal murder of his sister, Manji knows that only fighting evil will regain his soul. He promises to help a young girl named Rin avenge her parents, who were killed by a group of master swordsmen led by ruthless warrior Anotsu. The mission will change Manji in ways he could never imagine."
The film stars Takuya Kimura, Hana Sugisaki, Sôta Fukushi, Ebizô Ichikawa, Min Tanaka and Tsutomu Yamazaki.
You can watch the trailer here:
Blade Of The Immortal will open in theaters on November 3.