News
Blade: Kevin Feige Optimistic About Vampire Hunter's Return
When it comes to Blade's return to the big screen, it might be a matter of 'when' not 'if'...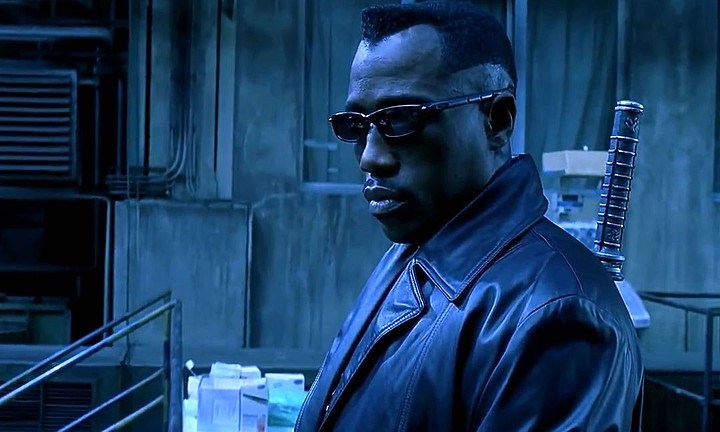 Before Robert Downey Jr's Iron Man, before Chris Evans' Captain America, before the MCU as we know it…there was Blade. The fearless daywalking vampire hunter was played to perfection by Wesley Snipes in two box office hits, before a tumultuous third instalment in the franchise – Blade: Trinity – pumped the brakes on Blade's cinematic story. 
Since then, there's been a dodgy TV series adaptation that replaced Snipes with rapper Sticky Fingaz, and then silence (bar a few hopeful mutterings that Blade could resurface or be rebooted for the big screen once more).
Realistically, the only person who could really make it happen is Marvel Studios president Kevin Feige, and he assures us that he's never truly abandoned the idea of drawing Blade into either the MCU or a TV project, now that the company have the rights back.
"We think it would be cool. Someday. My tenure at Marvel started 17 years ago, and there were two things that sort of launched the modern era. One was X-Men, which was the first thing that people said, 'Oh, there's life here.' But a few years before that, there was Blade. A character nobody had heard of at all, had only appeared in a few issues of Tomb Of Dracula or something, turned into a big franchise," Feige mused in an interview with JoBlo. "That was always a great lesson for me, where you go, 'It doesn't matter how well known the character is, it matters how cool the movie is.' Which, many years later, would be the reason we do Guardians Of The Galaxy, Doctor Strange. I think Blade is a legacy character now, and I think it would be fun to do something with him one day."
Wesley Snipes is ready whenever you are, Kevin…
— Wesley Snipes (@wesleysnipes)
May 24, 2016
More as we have it.