Reviews
Blackadder Remastered, The Ultimate Edition Boxset DVD review
It's been almost three decades since Blackadder first hit our TV screens. But this latest DVD release isn't quite yet the ultimate set that it's being touted as...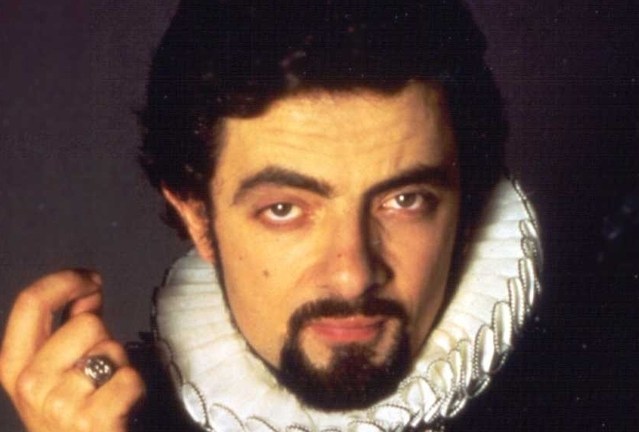 It's 26 years since Edmund Blackadder came to our screens and the BBC, to celebrate, has released Blackadder Remastered: The Ultimate Edition.
Spanning six discs, BRTUE covers the original four seasons of the celebrated sitcom, as well as the various specials, such as Blackadder's Christmas Carol, Back and Forth and the Red Nose Day special, The Cavalier Years.
Season One – The Blackadder Oh lord, the first season of Blackadder hasn't aged well and despite being re-mastered, the picture quality isn't great. Up-scaled onto an HD-ready TV, it looks poor. It's difficult to see exactly how this has been re-mastered, but then I guess the footage wasn't great quality originally – what is it about studio shot TV that seems to age so badly? Rowan Atkinson's snivelling Blackadder is incredibly irritating, as is Brian Blessed's constant shouting (it's was cool in Flash Gordon, but this is just too much). Most of the jokes fall flat and there's no real wit of spark to the characters. Little surprise then that the show was almost cancelled and a gap of three years and some serious budget cuts were enforced before the second season. It's for completionists only, skip to disc two!
Season Two – Blackadder II The influence of Ben Elton's writing is immediate, the first episode 'Bells' is classic Blackadder, and had people up and down the country trying to mimic Rowan's delivery of that simple word 'Bob' (it's short for Kate, by the way). The first episode shows a programme finally hitting it's stride. The cast is nicely fleshed out, Miranda Richardson's portrayal of Elizabeth I is great, (and I will admit to have a bit of a crush on her when I first saw the show!) the trio of Nursey, Queenie and Lord Melchett is classic and is at its best in the episode 'Money', when the Queen is constantly playing childish pranks on an increasingly infuriated Blackadder. Throw in some great guest appearances from Hugh Laurie, Miriam Margoyles and Tom Baker, and it's not hard to see why Blackadder II is held in such high regard by the shows fans, and comedy lovers in general.
Season Three – Blackadder The Third The third season sees Hugh Laurie join the cast as a regular, in the role of Prince George, with Blackadder his butler, seeing Edmund slip further down the social scale. For me, the third season is a little weaker, missing the chemistry between Rowan Atkinson and Tim McInnerny. They're are some good episodes though, such as Ink and Incapability, where after another Baldrick cock-up, Blackadder has no choice but to rewrite Dr Johnson's dictionary. Stephen Fry's performance as the Duke of Wellington in Duel and Duality is also pretty funny, it's another great example of Fry and Laurie's great partnership. The third season's only real weakness is that it follows the second, and you miss too many of the characters from it.
Season Four – Blackadder Goes Forth The final season of Blackadder sees a real return to form, Tim McInnerny is back, now cast as Captain Kevin Darling, and the relationship between him and Stephen Fry's General Melchett is classic sitcom stuff. Despite the harsh setting of the WWI trenches, Blackadder Goes Forth is damn funny stuff, yet, in my opinion, extremely respectful to those that fought and gave their lives in those hellish Flanders trenches. The return of Bob, erm, Kate, in Major Star is one of my favourite episodes, as is Private Plane (featuring a returning Rik Mayall as Lord Flashheart and his long-time collaborator Aide Edmondson as The Red Baron). Miranda Richardson guests again as a field hospital nurse in General Hospital, while the last episode Goodbyeee is a pretty moving way to bring the curtain down on the history of Edmund Blackadder. The final scene, as they go 'over the top' and the fade to a poppy field, is suitably reverent of the series backdrop and the show's anti-war message.
The Specials:Blackadder: The Cavalier YearsBlackadder's Christmas Carol, Blackadder: Back and Forth
Disc five contains the specials, The Cavalier Years is OK, it's pretty short (as a Red Nose day skit it runs to about 15 minutes) and it's fairly funny, Stephen Fry does a good turn as King Charles, and Warren Clarke is spot-on as Oliver Cromwell. Blackadder's Christmas Carol is still pretty funny, and is a worthy inclusion on the set. The same can't be said of Blackadder – Back and Forth. This Sky/BBC co-production was originally produced as a film to be shown in the Millennium Dome, the special is totally devoid of jokes, and although it looks great, and clearly benefits from a bigger budget than the regular series ever received, it's just not funny – especially when Blackadder pulls out his Tesco Clubcard (Tesco were an investor in the production).
The only thing missing from this 'Ultimate Boxset' is the unaired original pilot. Shot in 1982, this first pilot has a different actor in the role of Baldrick, and features, apparently, an Edmund Blackadder much closer to the one seen in the second season, as opposed to the irritating Mr Bean-like Edmund we got. It's a pity the BBC chose not to include this – it's the missing piece from an otherwise very complete set.
Disc six contains the documentary Blackadder Rides Again, a 90-minute special (originally shown on BBC 1 over the festive period last year) and is well worth watching, there's some really interesting stuff here, with the behind-the-scenes rehearsal footage from the fourth season being a particular highlight. There's also a look back at the costumes used in Costumes Revisited,along with extended interviews and audio commentaries with the key actors.
It's a pretty comprehensive package and Adder fans will be in their element. Whether or not it's worth shelling out for if you own previous releases is debatable, but missing pilot episode aside, this really is 'The Ultimate Edition'.
Episodes:
Extras:
Blackadder Remastered – The Ultimate Edition is available now.