News
Black Widow Movie to Start Filming in June
The newest member of the MCU, David Harbour, tells us what he can about Black Widow.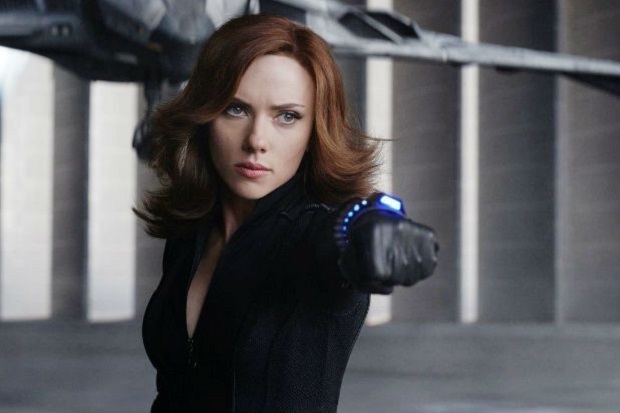 Although nothing has been officially announced yet (and won't until after Avengers: Endgame is released), it's a pretty poorly kept secret at this point that one of the first films out of the chute as the MCU picks itself up and carries on after the events of Endgame will be Black Widow's long-awaited solo outing.
The movie will be directed by Cate Shortland (Lore) and will of course star Scarlett Johansson as Natasha Romanoff in what is widely speculated to be a look at her pre-Avengers years. Also confirmed for the cast are Florence Pugh and now David Harbour, who is having one hell (pun intended) of a year, with Hellboy and Stranger Things 3 on deck and a spot in the MCU coming up.
Speaking with Harbour during the press junket for Hellboy, we ask him what, if anything, he could divulge about his participation in the notoriously secretive Marvel machine.
"I think it's slated to start in June," he reveals. "I don't think they have it fully-boarded yet, but it's a great character. I'm really excited about it. The cast is fleshing out (with) Scarlett and Florence Pugh, I think they said. I know they were talking about Rachel Weisz. There's some really great actresses."
"I can't really say anything about the story," Harbour continues, much to our shock (not). "It's very interesting. It's very surprising. When they pitched it to me, I was very surprised, but I will say, the thing that really takes it over the edge for me is this director, Cate Shortland, who made this movie Lore. It came out back in 2012, or something. She is a phenomenally sophisticated film maker, really brilliant, really passionate and just a beautiful human being.
"When I sat down and talked with her about this thing, we talked for hours about all kinds of stuff and she's just a deep human being. I'm really excited to work with all of these women and I think it could be a really, really good movie."
Asked if he's playing an original character or somebody pulled from the comics, Harbour responds, "I can't say that much. I do know, but I can't tell anybody."
We'll have more from Harbour on Stranger Things 3, and a lot more from him on Hellboy, in just a short while. And of course, we'll wait to hear more about the Black Widow film, which may come out in 2020.
Don Kaye is a Los Angeles-based entertainment journalist and associate editor of Den of Geek. Other current and past outlets include Syfy, United Stations Radio Networks, Fandango, MSN, RollingStone.com and many more. Read more of his work here. Follow him on Twitter @donkaye