News
Black Widow Movie Eyes Rachel Weisz for Major Role
The long-planned Black Widow solo movie is finally getting off the ground, and is in talks with Rachel Weisz to co-star.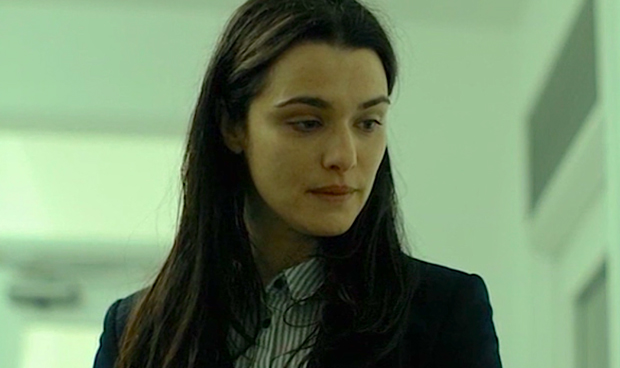 For years, we've been hearing about a prospective Black Widow solo movie showcasing Scarlett Johansson's Marvel Cinematic Universe character, a.k.a. Natasha Romanoff. Indeed, had plans been more expedient, it would have been the first female-led feature for the Marvel Studios branding; an honor that would ultimately go to the Brie Larson-led Captain Marvel. However, after years of inertia, things appear to be moving quickly for the Black Widow project, which is now rapidly announcing cast members!
While it was just reported that Stranger Things and Hellboy star David Harbour was cast for the Black Widow movie, a subsequent report from Variety has revealed that Oscar winning actress Rachel Weisz is now in talks for what is being called a key role in the film. The negotiations are reportedly going well, with "strong interest" on both sides of the table. Yet, much like the casting news about Harbour, no details were revealed about Weisz's prospective role.
Weisz, an English actress, recently received a Best Supporting Actress Oscar nomination for The Favourite, and took the trophy home – for that same category – back in 2006 for The Constant Gardener. She broke into the mainstream with films like 1996's Chain Reaction – opposite Keanu Reeves – and hit blockbuster gold with 1999's The Mummy, co-starring alongside Brendan Fraser in the franchise-launching effort from director Stephen Sommers, returning for its 2001 sequel, The Mummy Returns. She'd reteam with Reeves in 2005 DC Comics adaptation Constantine, and fielded roles in The Fountain (opposite Hugh Jackman), The Bourne Legacy, The Deep Blue Sea (opposite MCU alum Tom Hiddleston). She recently appeared in films like The Mercy, Disobedience, The Light Between Oceans and The Lobster.
Should the deal close for the Black Widow role, then Weisz would join star Johansson, Florence Pugh and the recently-cast David Harbour. However, should the film turn out to be a prequel – or, in the very least, contain flashbacks to Natasha's origin story – then it would be a safe bet that Julie Delpy would reprise her Avengers: Age of Ultron (Scarlet Witch-hex-induced) flashback role as Madame B., the sadistic mentor in the Soviet sleeper agent program in which Natasha was put as a child. Plus, with such a rich past with Widow established, you'd have to think that Jeremy Renner's Clint Burton/Hawkeye would have a role as well.
We first met Johansson's Black Widow nearly a decade ago as part of 2010 sequel Iron Man 2, in what was a major twist in that film. While Captain Marvel may have taken the "first female-led" glory in the MCU, the Black Widow film will be a longtime coming, looking to shed some intriguing light on someone we thought we knew. Of course, we'll next see her as part of mega-movie sequel Avengers: Endgame which arrives on April 26.
Joseph Baxter is a contributor for Den of Geek and Syfy Wire. You can find his work here. Follow him on Twitter @josbaxter.