News
Black Horror Subverted in Class at Film Noir Cinema
Miskatonic Institute of Horror Studies presents Black Horror: The Revolutionary Act of Subverting the White Gaze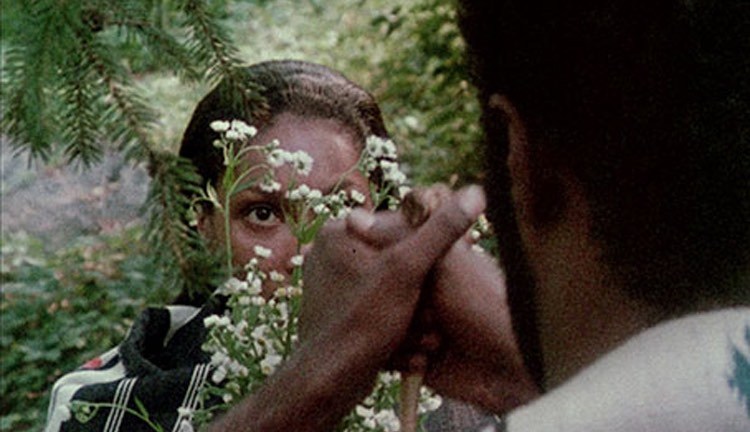 Black magic and white zombies have dominated horror since the days of silent films. And long before that when you factor in fiction, science fiction and even some accepted science fact.  Superstitions and prejudice feed into each other creating lasting mythologies in the bias of the collective unconscious.  In other words, some really scary movies have come out of really, really scary realities. It doesn't take a serpent and a rainbow to figure that out. Brooklyn's own Miskatonic Institute of Horror Studies will present "Black Horror: The Revolutionary Act of Subverting the White Gaze" at Film Noir Cinema in Greenpoint.
"Black Horror: The Revolutionary Act of Subverting the White Gaze" will be taught by Dianca London, online editor of Well-Read Black Girl, and Village Voice and Vice contributor. Potts is a Kimbilio Fiction Fellow whose upcoming memoir is called Planning for the Apocalypse. The multimedia presentation will offer an immersive thematic overview of Black horror narratives while highlighting noteworthy films within the genre spanning the early 1900s to modern day. The event coincides with Black History Month, but the double-edged subject of black horror could fill whole semesters and more.
​Movies will be paired with literary, sociological, and philosophical texts to break down horror to its its radical roots. Through visual, cultural, and historical exploration, "Black Horror: The Revolutionary Act of Subverting the White Gaze" looks at what happens when "subjection is subverted and what stories can be told when the white gaze is decentered."
"From Spencer Williams' Son of Ingagi to Jordan Peele's Get Out, the cinematic screen has consistently served as a site of subversion for filmmakers of the African diaspora," reads the Miskatonic Institute's official statement.
"Through the camera's lens, tales of hauntings, demonic possession, vampirism, and hoodoo rituals gone awry have become a celluloid metaphor for colonization and racism's toll on the Black psyche.

"Within this space, expressions of Black embodiment and the Black experience are momentarily freed from the limitations the white gaze. The narrative shifts, allowing for the complexity and depth of Black identity and its subsequent anxieties, fears, and vulnerabilities to be examined outside the constraints of traditional tropes.

"Whether it's Blaxploitation classics like Blacula and Sugar Hill, or successors like Spike Lee's Da Sweet Blood of Jesus and the aforementioned Get Out, Black horror films are a historically visual mode of resistance within a pervasively supremacist culture. Rather than being sacrificial lambs, wise sages, or saviors to non-POC protagonists, Black characters within this context determine their goals and desires in opposition to whiteness rather than their proximity to it.  William Crain's Prince Mamuwalde becomes the immortal Blacula, Ben — the sole Black character depicted in George Romero's cult classic Night of the Living Dead —becomes a hero. Jordan Peele's Chris becomes a survivor. Within this narrative context, the off-screen script is flipped. The marginalized aren't merely centered, they're canonized."
You can watch the trailer here:
The Miskatonic Institute of Horror Studies was named after H.P. Lovecraft's spooky predecessor to Hogwarts. founded by film writer and programmer Kier-La Janisse in March 2010, it offers university-level history, theory and production-based masterclasses with regular branches in London and New York, and events worldwide. The NYC branch is co-run by Janisse and Joe Yanick, journalist and festival coordinator for Visit Films.
The Miskatonic Institute of Horror Studies – NYC Presents: "Black Horror: The Revolutionary Act of Subverting the White Gaze" at Film Noir Cinema, 122 Meserole, Greenpoint, Brooklyn. It runs February 13th from 7:00 p.m. to 9:30 p.m. It costs $12 in advance and $15 at the door.