News
Black Cat Standalone Movie Planned by Sony
The female-led Spider-Man spinoff with Black Cat and Silver Sable has been nixed, but Sony is planning a solo movie focusing on Black Cat.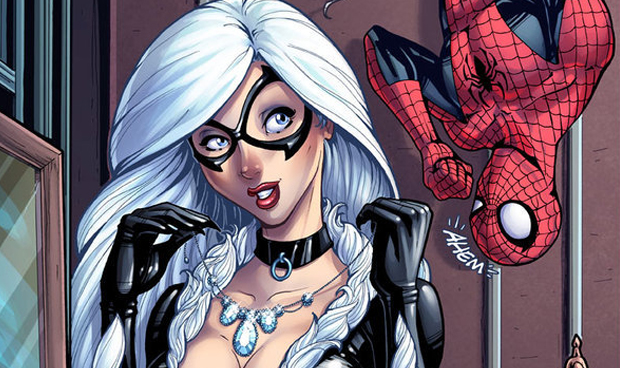 Amongst the vexing array of Marvel Cinematic Universe-christened Spider-Man spinoff movies in the Sony Pictures pipeline was Silver & Black, a planned team-up movie of Spider-Man comic-spun characters in the thief-turned-hero, Black Cat, and the sartorially shiny mercenary, Silver Sable. That project, however, was recently taken off Sony's schedule, where it was previously set for February 8, 2019. However, it appears that Black Cat's proverbial nine-lives have yielded a solo reprisal.
With Silver & Black now confirmed to be off the table, Sony is eyeing a Black Cat solo movie, reports Variety. The course change from the team-up movie has led Sony to a different avenue, focusing on kleptomaniacal anti-heroine Black Cat to help the studio's own effort to get the ball rolling on female-led Spidey spinoff movies, which it has already started with the development of Silk. Additionally, a solo movie for Silver Sable is said to be planned for further down the line.
The executive who's overseeing Sony's Spidey-centric MCU-adjacent corner is Sanford Panitch, president of Columbia Pictures, who explains:
"We believe Black Cat is enough of her own character with a great backstory and a canon of material to draw from to justify her own film."
While Sony has officially abandoned the touted team-up with Silver Sable, Silver & Black, the fate of the project's appointed director, Gina Prince-Bythewood, remains up in the air. However, it is believed that she will ultimately make her exit (though remain under Sony's developmental tentpole), set to be replaced by what Sony guarantees will be another female director.
As Panitch further explains of the studio's spinoff diversification endeavors:
"Spider-Man connects to a lot of the characters. There are villains, heroes, and antiheroes, and a lot are female characters, many of whom are bona fide, fully dimensionalized, and utterly unique." Adding, "We feel there's no reason the Marvel characters shouldn't be able to embrace diversity."
Indeed, the new standalone movie will focus solely on Felicia Hardy, a.k.a. the Black Cat, a character introduced back in 1979 in The Amazing Spider-Man #194. Felicia initially arrived as a formidable-fighter of a thief in the web-thwipping crosshairs of Spidey, having learned the trade from her legendary thief of a father. However, she eventually proved that she possesses a moral fiber, which resulted in Felicia becoming an ally against evil and on-again-off-again romantic interest for Spidey (in a dynamic that one could argue too closely mirrors DC's Batman and Catwoman). Regardless, the character has remained a staple in Spidey's comic book universe.
Read the latest Den of Geek Special Edition Magazine Here!
Black Cat is certainly an A-list Spider-Man character, and director Marc Webb was already laying the groundwork in his halted The Amazing Spider-Man films for the character to become a major player in a future installment, having cast Felicity Jones as Felicia Hardy in the 2014 sequel. However, much like this October's Venom, the radioactive-spider-bit elephant in this room is that the Marvel Studios-made movie mythos – in which Tom Holland plays Spidey – has yet to introduce Felica Hardy/Black Cat, necessitating an equally awkward cold introduction in Sony's prospective solo movie.
We'll keep you updated on the Black Cat solo movie project as things develop!