News
Black Adam: Release Date Revealed For DCEU Movie
Dwayne Johnson's Shazam spinoff, Black Adam, finally has a release date.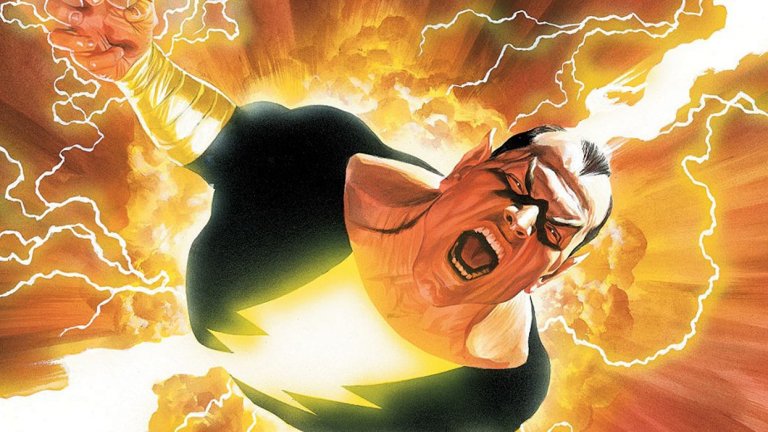 While there hasn't been much movement on the Shazam 2 front yet (hopefully that will change soon, as it's one of the most fun superhero movies of the modern era), things are finally coming together for one of the most anticpated DCEU movies: Black Adam. In fact, it's difficult to imagine any DC superhero movie that has had a lead attached for so long (in this case, Dwayne Johnson, who has been attached to the role for somewhere in the neighborhood of five years) without so much as a cameo or promo shot, let alone a release date for a movie. 
Some of that is because for most of the development of Shazam, Black Adam was set to be one of the film's major villains. A sensible choice, as he's a former champion of the Wizard, imbued with the powers of six similar mythological figures and gods as the titular hero. But Black Adam has a rich backstory of his own dating back to Ancient Egypt, and the filmmakers decided that trying to get his origin story and Shazam's into the same film would ultimately be a disservice to both. So instead, Shazam! kept the focus on Billy Batson and Dr. Sivana, only referencing Black Adam in a bit of magical exposition early in the film to let Billy know he wasn't the Wizard's first champion. "Hopefully one day these guys meet up in the same film," Shazam! producer Peter Safran told us back in March, "But they really wanted to give us the freedom to just tell Shazam's story."
Since Shazam! flew to a respectable $364 million international box office haul earlier this year, the wheels finally started turning again on the Black Adam movie. Jaume Collet-Serra (Non-Stop, The Commuter, and upcoming Dwayne Johnson flick Jungle Cruise) will direct. And even more importantly, we now have a release date: Dec. 22, 2021. The release date was revealed by Johnson with a killer piece of promo art by none other than Jim Lee, showing what Johnson will look like in the Black Adam costume.
Like most kids growing up, I dreamed about being a superhero. Having cool superpowers, fighting for what's right and always protecting the people," Johnson wrote in an Instagram post. "As a kid, Superman was the hero I always wanted to be. But, a few years into my fantasy, I realized that Superman was the hero, I could never be. I was too rebellious. Too rambunctious. Too resistant to convention and authority. Despite my troubles, I was still a good kid with a good heart – I just liked to do things my way.Now, years later as a man, with the same DNA I had as a kid – my superhero dreams have come true. I'm honored to join the iconic #DCUniverse and it's a true pleasure to become, Black Adam."
In interviews over the last few years, Johnson has always liked to describe Black Adam as more of an antihero than a villain (a portrayal often reinforced in DC Comics over the last 15 years), and that doesn't appear to be changing here:
"Black Adam is blessed by magic with the powers equal to Superman, but the difference is he doesn't toe the mark or walk the line. He's a rebellious, one of a kind superhero, who'll always do what's right for the people – but he does it his way. Truth and justice – the BLACK ADAM way. This role is unlike any other I've ever played in my career and I'm grateful to the bone we'll all go on this journey together." 
That Jim Lee promo art shows Johnson wearing a fairly traditional Black Adam costume, one with all of the recognizable Shazam flourishes, but perhaps a little more traditional, perhaps to evoke the ancient world he comes from. No other details are currently available, but you probably shouldn't expect this entire movie to be a period piece. Production will have to get moving in early 2020 to hit that Christmas 2021 release date (and after Aquaman scored a billion with a December release, why shouldn't the studio feel confident, right?), so expect lots more news soon.
The full schedule of upcoming DC superhero movies can be found here.
Mike Cecchini is the Editor in Chief of Den of Geek. You can read more of his work here. Follow him on Twitter @wayoutstuff.