News
Black Adam Movie Eyes Director
Jaume Collet-Serra may direct the DCEU Black Adam movie with Dwayne Johnson.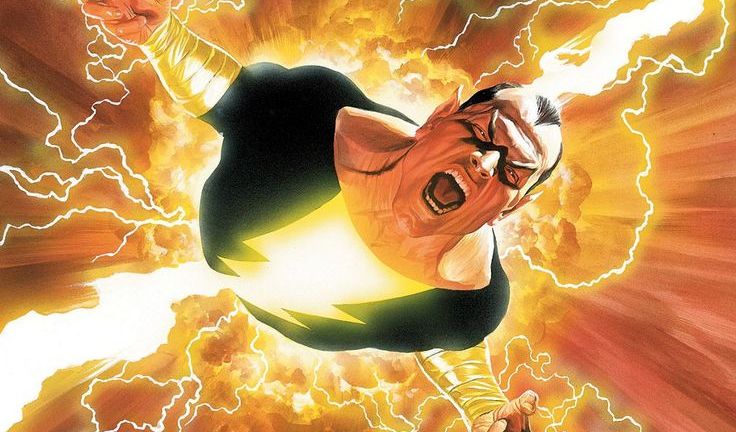 Things have been surprisingly quiet on the Black Adam front for the last few months. Considering the critical success of Shazam!, you would think that the magically powered antihero, who has the star power of no less than Dwayne Johnson attached as star, would have been making a lot more noise by now. But don't worry, Warner Bros. is still hard at work on the Black Adam movie, and they're finally lining up directors.
One of those directors is Jaume Collet-Serra, who is currently in talks for the chair (as first reported via Observer). The director has plenty of genre credits to his name, including The Shallows, and actioners like Non-Stop and The Commuter. But crucially, he has a relationship with Dwayne Johnson, serving as director on Johnson's upcoming Jungle Cruise movie for Disney.
For years, the plan had been to introduce Black Adam in the same movie that introduced the rest of the Shazam world to the DCEU, but the studio had a change of heart, choosing instead to let the hero's origin story breathe and focus on other villains first. 
"The idea was that the Shazam story merits its own origin story, that the Shazam film should be his origin story," producer Peter Safran told Den of Geek back in March. "Perhaps one day down the road after the stand-alone Black Adam movie, hopefully one day these guys meet up in the same film. But they really wanted to give us the freedom to just tell Shazam's story."