News
Birds of Prey Trailer: Harley Quinn Is Back in Action
Margot Robbie's popular antihero takes center stage in the first trailer for Cathy Yan's female-led ensemble actioner Birds of Prey.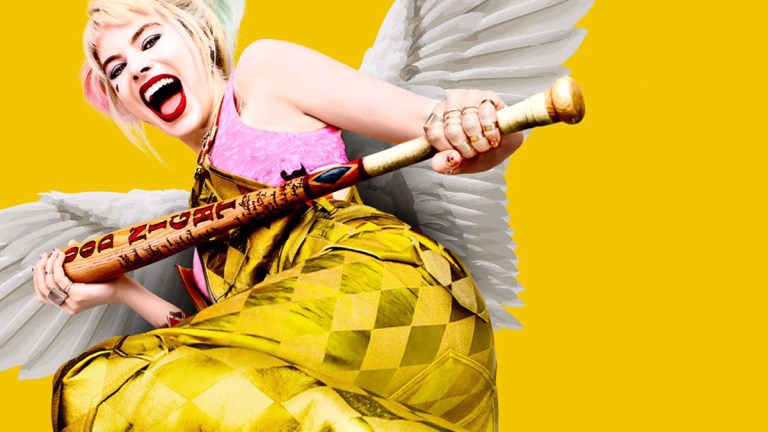 Margot Robbie's is back with some new friends in DC's next sort-of-superhero ensemble movie, Birds of Prey and the Fantabulous Emancipation of One Harley Quinn. And, if the film's first trailer is anything to go by, she'll definitely be front and center for the titular team's inaugural big-screen adventure.
Directed by Dead Pigs' Cathy Yan, Birds of Prey (to use its abbreviated title) follows on from Suicide Squad, with Harley having "broken up" with Jared Leto's Joker (although Mr. J is mentioned by name, we're pretty sure that's the last we've seen of Leto's Clown Prince of Crime in the DCEU).
In her attempts to make a fresh start in a Batman-less Gotham City, she crosses paths with a young girl named Cassandra Cain (Ella Jay Basco), who's being hunted by the villainous crime lord Black Mask (Ewan McGregor), and joins forces with vigilantes Black Canary (Jurnee Smollett-Bell) and Huntress (Mary Elizabeth Winstead) and detective Renee Montoya (Rosie Perez) to protect her.
You can watch the new trailer below…
There's no denying that this first trailer is relatively light on the Birds of Prey themselves, coming across more like a solo outing for Harley with the other characters as merely supporting players. It's perhaps not that much of a surprise, though: the baseball bat-wielding antihero was the breakout star of the mess that was Suicide Squad and Robbie's stock as an actor has risen even more since then. Whether the finished film retains more of a balance between the characters, though, remains to be seen.
Warner Bros and DC seem to be on a roll at the moment, though – after a shaky start with the DCEU, this year has seen Aquaman pass the coveted $1 billion mark at the box office and Shazam! become a modest, crowdpleasing hit. Outside of the DCEU, meanwhile, Joker has been winning critical acclaim and is being pegged as a major awards contender. Next year, we have Birds of Prey, followed by Patty Jenkins' Wonder Woman 1984, with Matt Reeves' The Batman and James Gunn's The Suicide Squad set for 2021.
Birds of Prey hits theaters on Feb. 7.