News
Birds of Prey Movie: Ewan McGregor Cast as Black Mask
Ewan McGregor will play Black Mask in the upcoming Birds of Prey movie. Here are the details...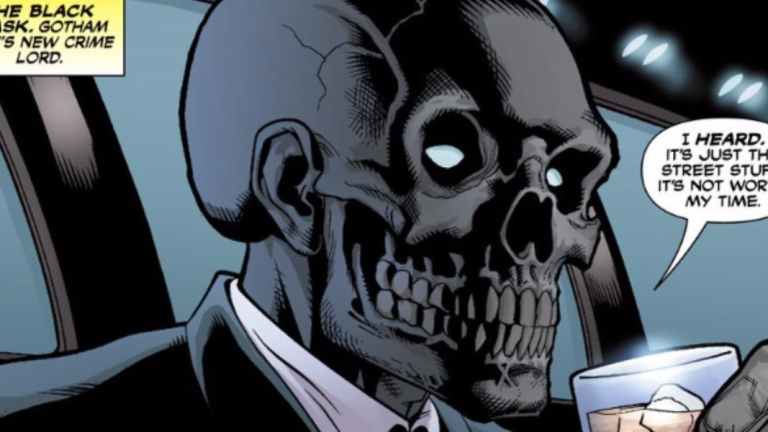 The Birds of Prey superhero team-up movie that will bring Black Canary, Huntress, Cassandra Cain, and Renee Montoya to the big screen, along with Margot Robbie's excellent Harley Quinn, has cast its main villain. According to Deadline, Ewan McGregor will play Black Mask, one of Gotham's most sadistic crime lords.
The sadistic, mask-obsessed villain, whose real name is Roman Sionis, is the leader of a gang called the False Face Society. He was created by Doug Moench and Tom Mandrake and debuted in 1985's Batman #386. Black Mask has since solidified himself as a formidable opponent to Batman and his extended family, especially Catwoman, who has feuded with the villain several times over the years. His inclusion in Birds of Prey sets up a pretty brutal movie, to say the least. 
As for the Birds of Prey lineup, we'll get the Helena Bertinelli version of the Huntress (who also has appeared in live action in early seasons of Arrow) played by Mary Elizabeth Winstead (10 Cloverfield Lane). Black Canary, who is usually associated with Green Arrow although she's spent lots of time in Gotham, will be played by Jurnee Smollett-Bell
Cassandra Cain is "one of the world's greatest martial artists, and also a vigilante." While she once donned the Batgirl costume, there's no mention of her doing so in this movie. We might instead see her in her "Orphan" guise, which is the alias she's used in her most recent comic appearances.
Renee Montoya is apparently still a detective with the Gotham City PD in this, and there's no word on her becoming the Question yet. She's played by Rosie Perez.
Birds of Prey screenwriter Christine Hodson is also writing a Batgirl movie and it remains to be seen whether that movie will feature the Barbara Gordon or Cassandra Cain version of the character. 
Birds of Prey arrives in theaters on Feb. 7, 2020.
John Saavedra is an associate editor at Den of Geek. Read more of his work here. Follow him on Twitter @johnsjr9. 
Mike Cecchini is the Editor in Chief of Den of Geek. You can read more of his work here. Follow him on Twitter @wayoutstuff.