News
Birds Of Prey: Behind the Scenes Pics Feature Black Canary
It's Jurnee Smollett-Bell's turn to roam the set of DC's Birds Of Prey...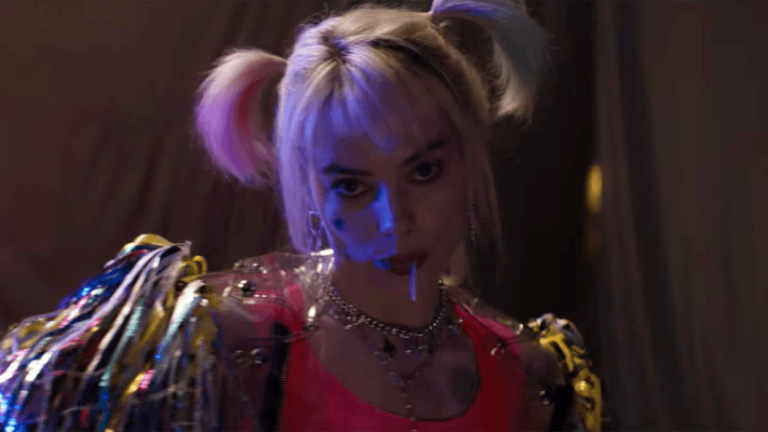 Following a little teaser video that gave us our first glimpse of the three women at the centre of DC's upcoming Suicide Squad spin-off, Birds Of Prey (And The Fantabulous Emancipation Of One Harley Quinn), things are briskly moving along on set as production continues over in Los Angeles.
Black Canary, played by True Blood's Jurnee Smollett-Bell in the film, is wearing a similar (or the same) outfit in these behind the scenes photos as we saw her sporting in the teaser, so we can probably safely assume that she was the one handling Harley Quinn's baseball bat in the video…
In an additional video from the set, we can also see Black Canary dealing with an arrest situation…
Cass getting arrested on the set of Birds of Prey (featuring Jurnee as Dinah)
pic.twitter.com/vEGssjK2qj
— best of batfam (@badpostbatfam)
7 February 2019
Everyone seems to be having fun filming this one, especially star Margot Robbie, reprising her role as a Joker-less Harley Quinn…
Cathy Yan (Dead Pigs) is helming this one, and the villain of the piece is none other than Black Mask, as played by Ewan McGregor, making his first foray into the land of big budget comic book movies. At least that we can recall. It's Thursday arvo and we're sleepy so feel free to nudge us if we're wrong.
Warner Bros. and DC are in the midst of rethinking their DCEU strategy at the mo after the success of Wonder Woman and the critical drubbing that some of its other fare has received, hiring Guardians Of The Galaxy director James Gunn to relaunch Suicide Squad and taking a few new chances, some of which are already paying dividends. It'll be interesting to see how Birds Of Prey turns out, and what kind of vibe it will go for.