News
Birds of Prey Action Reshoots Being Led by John Wick Director
Chad Stahelski, one of the guys who killed John Wick's dog, is creating new action scenes for the Margot Robbie-led Birds of Prey.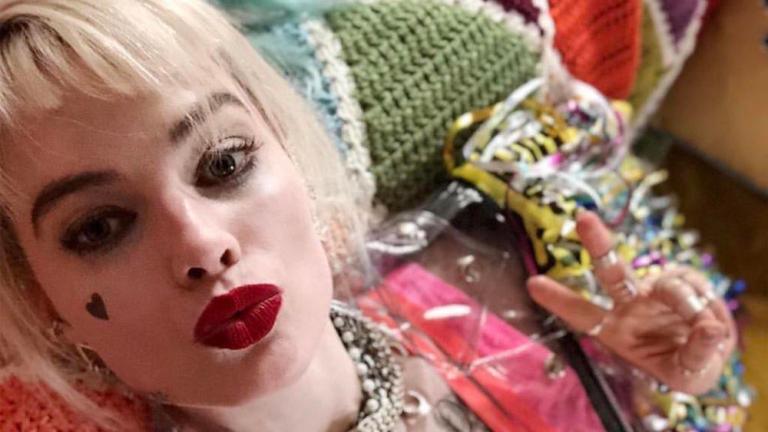 In February, Harley Quinn will finally be freeing herself from the whims of Mistah J, and that means one thing: It's time to paint the town red. It appears Warner Bros. agrees as they're bringing in action director and former stunt coordinator, Chad Stahelski, to kick the violence up a notch with all-new action scenes in the Margot Robbie-led Birds of Prey (And the Fantabulous Emancipation of One Harley Quinn). We imagine they will not be quiet sequences about staying in.
The news came late Friday afternoon when The Hollywood Reporter first broke that the studio has tapped Stahelski to oversee second unit photography on Birds of Prey. Note that WB and THR are avoiding saying Stahelski will be directing the scenes—although Stahelski has primarily been a director for the last five years, co-directing the first John Wick and helming solo both of the sequels (he is also slated to reboot Highlander next). On this project, however, it is being stressed that Birds of Prey director Cathy Yan is still in charge of the production and that she will work with Stahelski on the new action sequences. Additionally, Stahelski's own stunt-focused company, 87 Eleven, has always been part of the Birds of Prey production, which is perhaps why Stahelski is taking no credited role on the production.
Reshoots themselves are not unusual for high-cost studio projects, and while bringing in another filmmaker to oversee them is rarer, it should be noted that Yan is still involved in what is her first action movie and only her second feature. Additionally, Stahelski is responsible for some of the most dazzling fight sequences in recent movie memory, including the bit in John Wick: Chapter 3 where Keanu Reeves kills another man with a book. A very old, leather-bound book, but still. You don't see stuff like that in every superhero movie!
Birds of Prey is the eighth film in the DC Extended Universe, or whatever it is called these days, and a passion project that Robbie has carefully brought to fruition. After being the breakout star of Suicide Squad in 2016 the Oscar nominated actor combed through the DC Comics library to find the perfect Harley spinoff. Hence her producing Birds of Prey and also still technically being attached to star and produce another possible spinoff, Gotham City Sirens.
Robbie plays Dr. Harleen Quinzel, a psychiatrist who gets a little too close to her patient, the Joker, who convinced her to become the deranged but fun-loving supervillain Harley Quinn. In the new movie though, Harley's free of Mistah J's influence and is instead forced to team with superheroes, including Mary Elizabeth Winstead's Huntress and Jurnee Smollett-Bell's Black Canary. Ewan McGregor and Chris Messina are also appearing as two well-known DC villains, Black Mask and Victor Zsasz.
Birds of Prey is currently scheduled for Feb. 7, 2020 and now with all new action scenes from one of the guys who killed John Wick's dog. This should be a pretty kickass coming out party for Dr. Quinn, indeed. The complete schedule of upcoming DC superhero movies can be found here.
Read and download the Den of Geek SDCC 2019 Special Edition Magazine right here!
David Crow is the Film Section Editor at Den of Geek. He's also a member of the Online Film Critics Society. Read more of his work here. You can follow him on Twitter @DCrowsNest.