News
Billie Piper Cast in Romantic Drama Eternal Beauty
Doctor Who alums Billie Piper and Penelope Wilton will star alongside Sally Hawkins, Alice Lowe, and David Thewlis.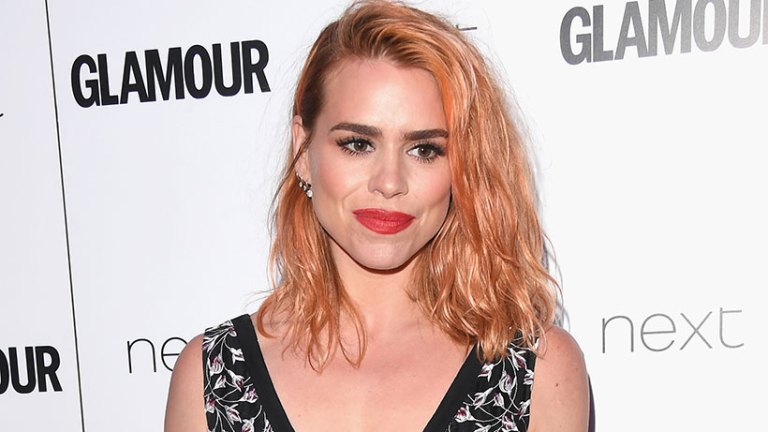 Talk about a power team-up! Bille Piper and Penelope Wilton have joined the cast of romantic drama Eternal Beauty already starring Sally Hawkins (The Shape Of Water), Alice Lowe (Sightseers), and David Thewlis (Harry Potter and the Prisoner of Azkaban).
Basically, Eternal Beauty just got what I like to call "the Doctor Who bump," as both Piper and Wilton previously starred in the long-running science fiction TV show (and at the same time, no less!). Piper was NuWho companion Rose, while Wilton played the morally-complex Prime Minister Harriet Jones. Wilton has, perhaps, more famously starred on Downton Abbey, but she'll always be Harriet Jones, Prime Minister (yes, we know who you are!) to me.
Eternal Beauty is director Craig Roberts' second feature film (after Just Jim) and stars Hawkins as a woman who spirals into a chaotic world after she is left at the altar. Roberts, who is only 27 years old, also wrote the film. Production is currently underway in Wales, UK. (Which is also where Doctor Who films… I promise I'll stop now.)
"Eternal Beauty will surprise and delight," producer Adrian Bate of Cliff Edge Pictures said, giving us some more details about the film's plot. "It portrays schizophrenia, a much-misunderstood condition, with dignity, humour and affection. We are so fortunate to have the chance to work with this amazing cast who will inhabit and enhance Craig's vision and characters. We are very happy to welcome the new cast additions – the brilliant Billie Piper and Penelope Wilton."
More news on Eternal Beauty and former Doctor Who actors being cast in other projects as we hear it.