News
Beyond Skyline: Exclusive Clip Warns Against Blue Lights
Beyond Skyline follows its predecessor's alien invasion from a new perspective, and this exclusive clip shows the danger from above.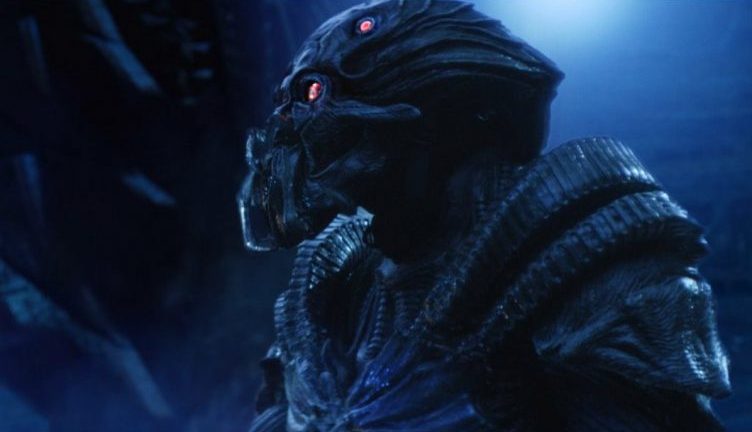 Like the original indie sci-fi thriller, Beyond Skyline is an edge-of-your-seat survival story told in the heat of a very aggressive alien invasion in Los Angeles. With the visual effects of a Hollywood blockbuster, this movie, like its predecessor, is not shy about showing the monstrous aliens in their full glory, and in this exclusive preview clip, a massive alien abduction takes on a scale not often scene in invasion films of the past.
Beyond Skyline tells the story of Los Angeles cop, Mark Corley (Frank Grillo) and his son Trent (Jonny Weston) as they have narrow encounter after encounter with the dangers presented by the overwhelming force from above. It doesn't help that Mark is an alcoholic and the two are always fighting, but the father continually puts his life on the line to save his son from death or capture.
In the below clip, we see one of these near misses as Mark has to shield his eyes from the blue light that can manipulate the minds of those who look into it, including Trent, who accidentally looks up while trying to save someone else. Watch as legions of LA residents get caught up in the hypnotic light in this exciting scene from Beyond Skyline.
Beyond Skyline is directed by Skyline co-writer Liam O'Donnell in his directorial debut with the consultation of Greg and Colin Strause, directors of the original movie and the masterminds behind the indie film's signature effects. The movie also stars Bojana Novakovic, Callan Mulvey, Iko Uwais, Betty Gabriel, Yayan Ruhian, and Antonio Fargas. Beyond Skyline will have a limited theatrical and VOD release on December 15, 2017.