Features
Best Romantic Movies on Netflix
We're here to make sure you have a lovely, love-y day with the list of best romantic movies on Netflix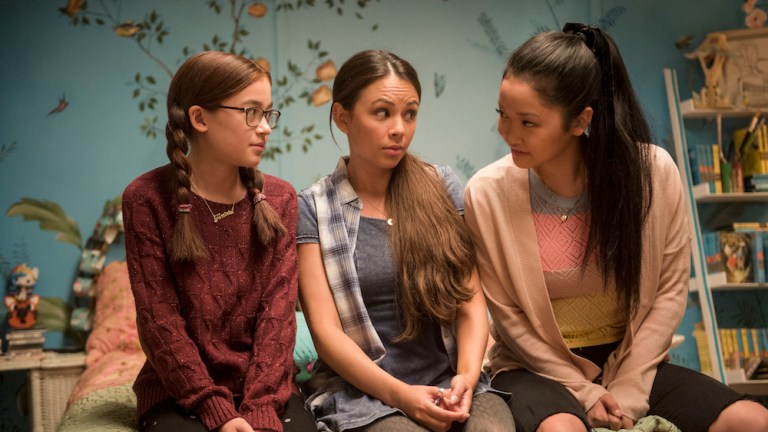 Editor's Note: This post is updated monthly. Bookmark this page and come back every month to stay up to date with the best romance movies on Netflix.
Updated for March 2020.
You can see a complete list of new Netflix releases here.
Romance movies are not that different from horror movies. Both are incredibly hard to pull off, are heavily watched during a cold time of year, and hopefully end with every character covered in blood.
With that in mind we present to you a list of the best romantic movies on Netflix. Because romance deserves it, damn it. Virtually every song ever written is a love song but poor romance can't get a fair shake at the movies. Whether it be a rom-com or just a straight-up soul-enlightening/crushing romance, our list of the best romantic movies on Netflix will get you back in touch with your cold, dead heart.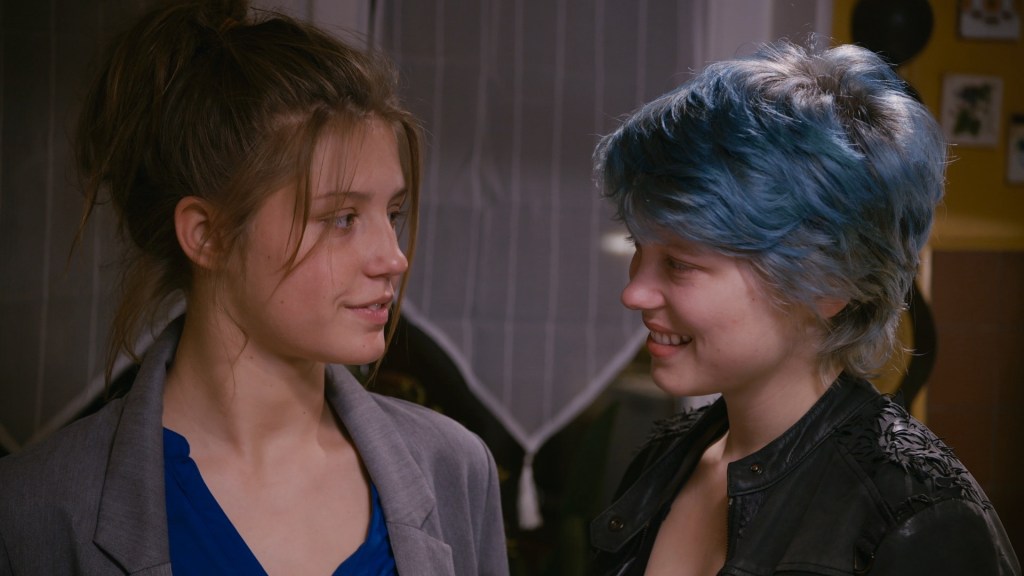 Blue is the Warmest Color
Blue is the Warmest Color is categorized as a coming-of-age film and a romance movie. Ultimately, those two genres are roughly the same. What is a more important or poignant way to come of age than to fall in love? Adele is a young Frenchwoman who likes to gossip about boys until one day she sees another young woman with blue hair walking past.
What follows is infatuation, romance, heartbreak, jealousy, confusion, late nights, comfort, and disappointment. You know, love. Blue is the Warmest Color is one of the definitive and great romance movies on Netflix.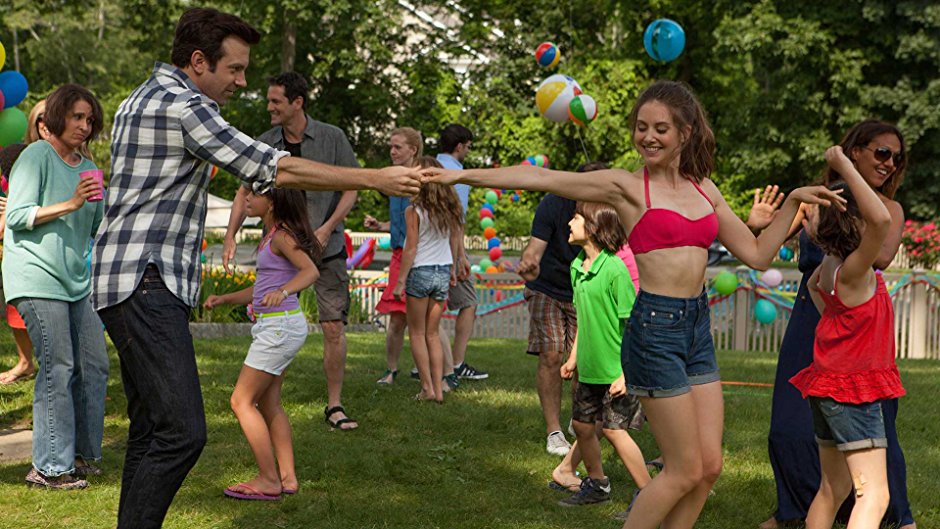 Sleeping with Other People
We love famous people. We love famous funny people. We love famous funny people acting in movies about un-acted upon mutual attraction. Sleeping with Other People's script could have been 1 page that just said "Jason Sudeikis, Allison Brie, Natasha Lyonne, Amanda Peet, and Adam Scott do stuff.
Sexual tension ensues" and it would have been worth a ticket on that alone. Thankfully there are the makings of a plot just beyond that. Sudeikis and Brie star as old friends who have a one-night stand and then 12 years later feel compelled to act as though it didn't really matter to them.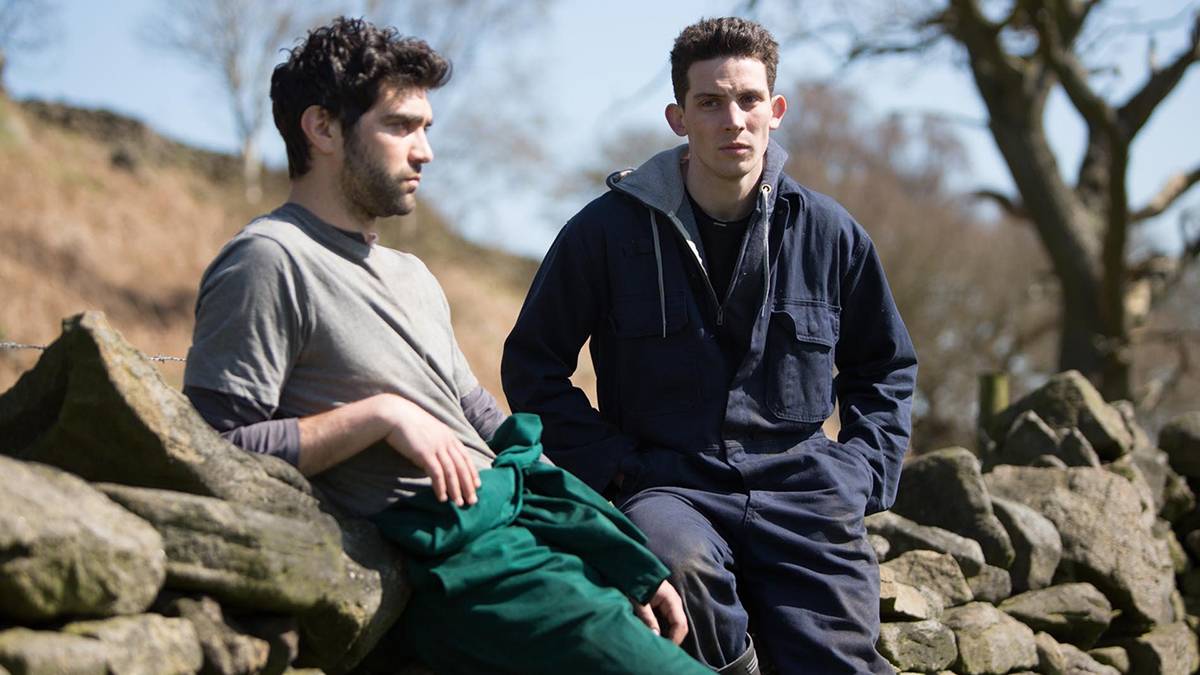 God's Own Country
British film God's Own Country is all about what happens when a sudden bolt of intimacy and sexual tension is introduced into a lonely, pastoral life.
Johnny lives on a farm in Yorkshire with his father and grandmother. Due to his father's stroke, most of the responsibilities fall to Johnny and he leads a lonely existence among the calves and lambs. Then when his family hires Romanian migrant worker Gheorghe, Johnny realizes that his feature may not be as lonely as he assumed it might be.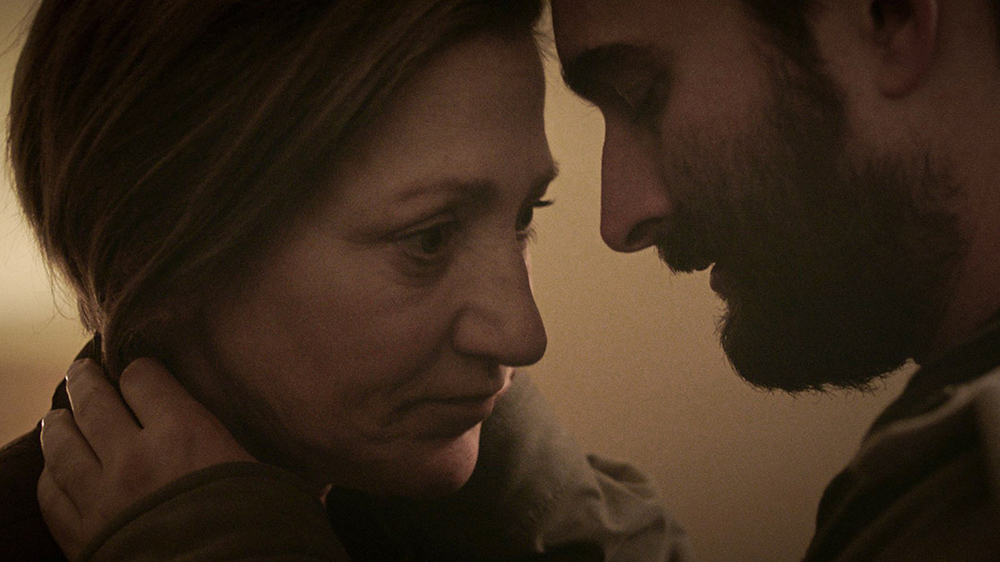 Outside In
We embrace every kind of love on our list of the best romance movies. Sometimes that includes some questionable, and some would say "icky" kind of love. So…Outside In is a teacher-student romance. But don't panic! It's ok.
Jay Duplas stars as Chris, a man who was wrongly imprisoned at age 18 and who is relased at age 38. When Chris is released, he immediately meets up with his old high school teacher, Carol (Edie Falco), who was his penpal when he was in prison. He wastes little time before he declares his love for her.
Despite its subject matter, Outside In is a mature, well-handled exploration of love and what it means to love someone for themselves as opposed to what they do for us.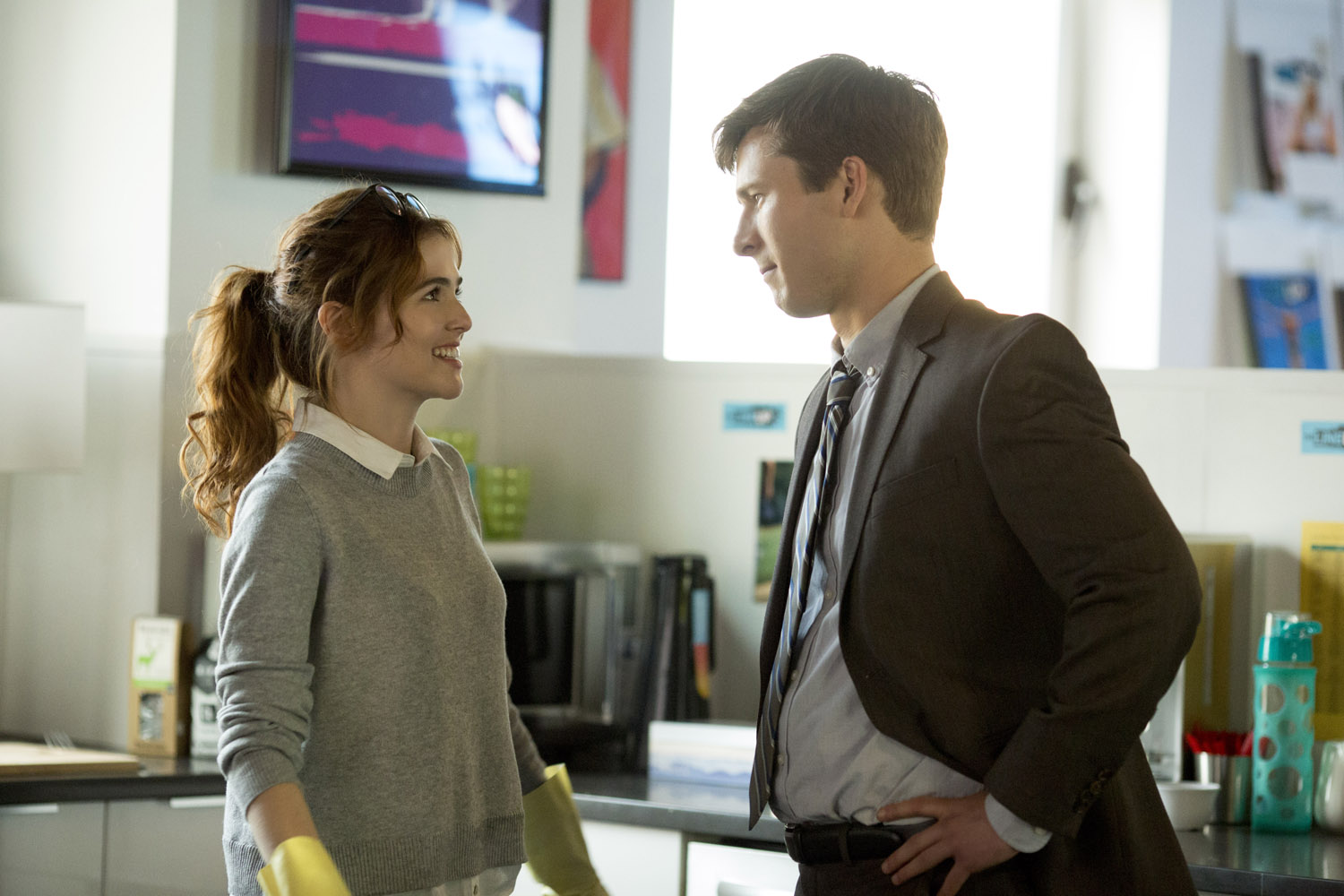 Set It Up
Set It Up is Netflix's most accomplished original romantic comedy yet.
Zoey Deutch and Glen Powell star as overworked assistants Harper and Charlie. Harper is an assistant to Kirsten (Lucy Liu) the woman behind a sports media empire. Charlie works for finance maven Rick (Taye Diggs). Harper and Charlie realize that their respective workloads might lesson if their bosses were more focused on their love life and less focused on work. So they…set them up.
Set It Up is a fun, novel high-concept romance movie positively filled with chemistry on all sides.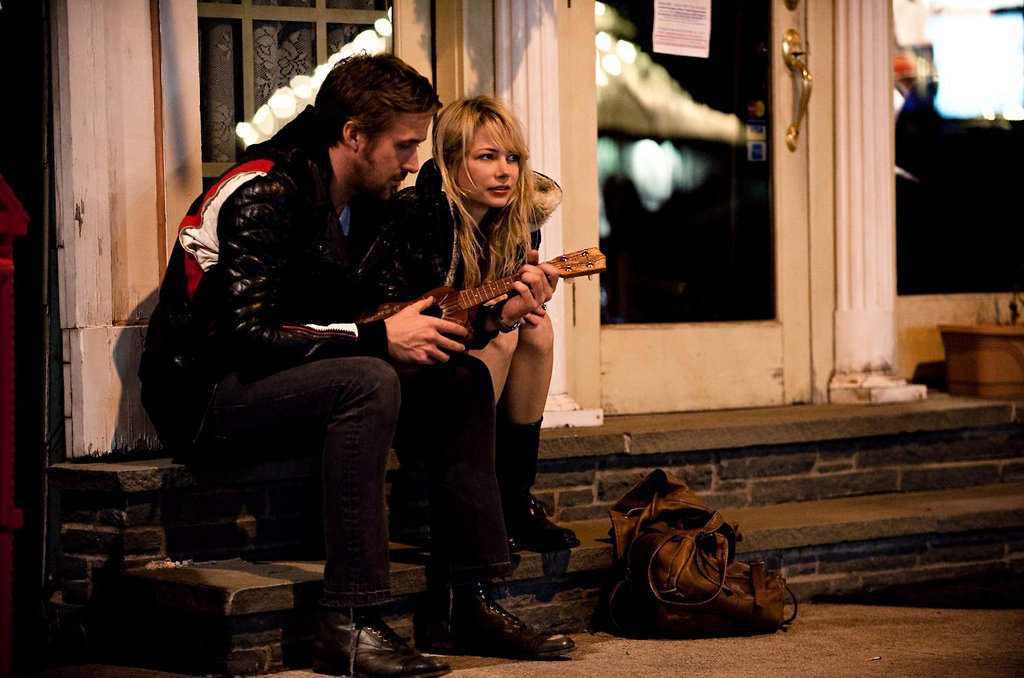 Blue Valentine
If the band Grizzly Bear scores your film, you know you've got something real atmospheric and powerful.
Ryan Gosling and Michelle Williams star as married couple Dean Pereira and Cindy Heller. Blue Valentine presents the story of their marriage in a non-linear way, flashing back to their passionate courtship and flashing forward to the sad dissolution of their marriage.
Aside from the non-linear play, there are no narrative shenanigans in Blue Valentine. It's a romance story about love that understands how hard love is and explores what it means when love alone isn't enough.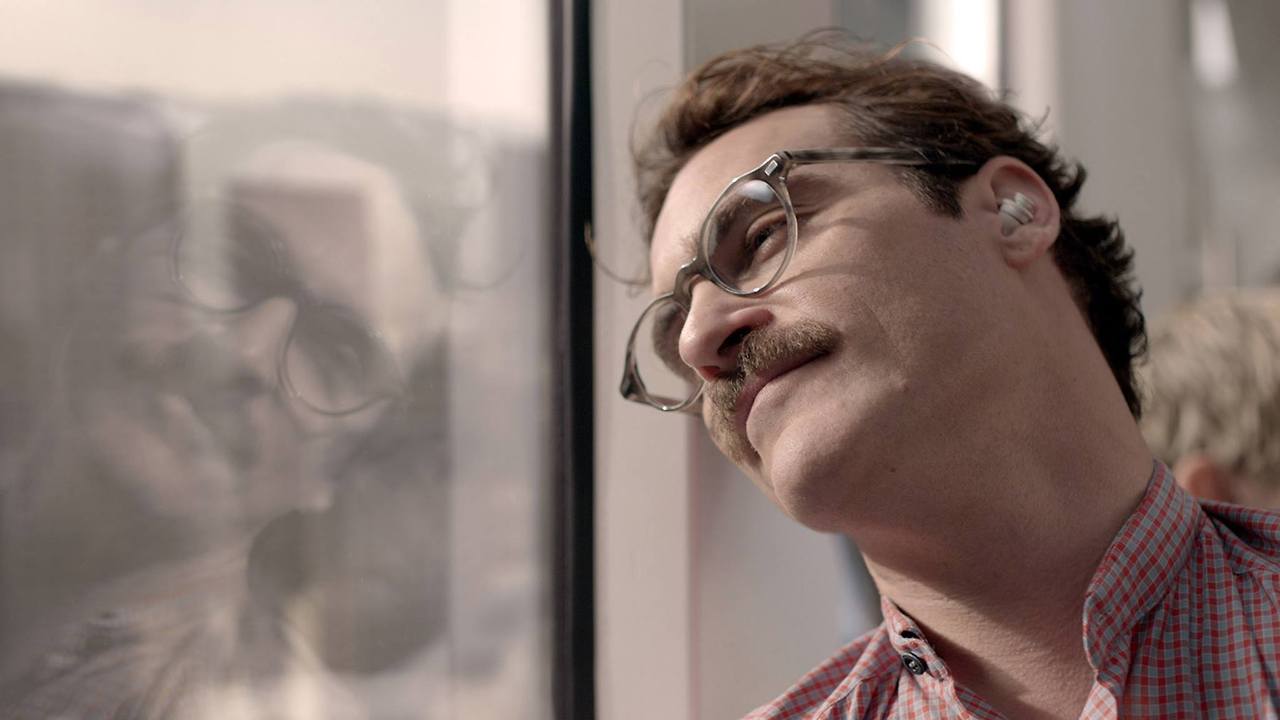 Her
The her in the movie Her isn't really a her. She's an intelligent computer operating system that just happens to have the voice of Scarlett Johansson. Still despite a lack of anything human other than a voice and access to Google, the OS Samantha falls in love with Theodore Twombly. And Theodore loves her back.
Her is a fascinating science fiction film from Spike Jonze that is barely science fiction. It's a romance about our weird little species, so filled with empathy that we can fall for anyone and anything. The question then becomes "will these things love us back?"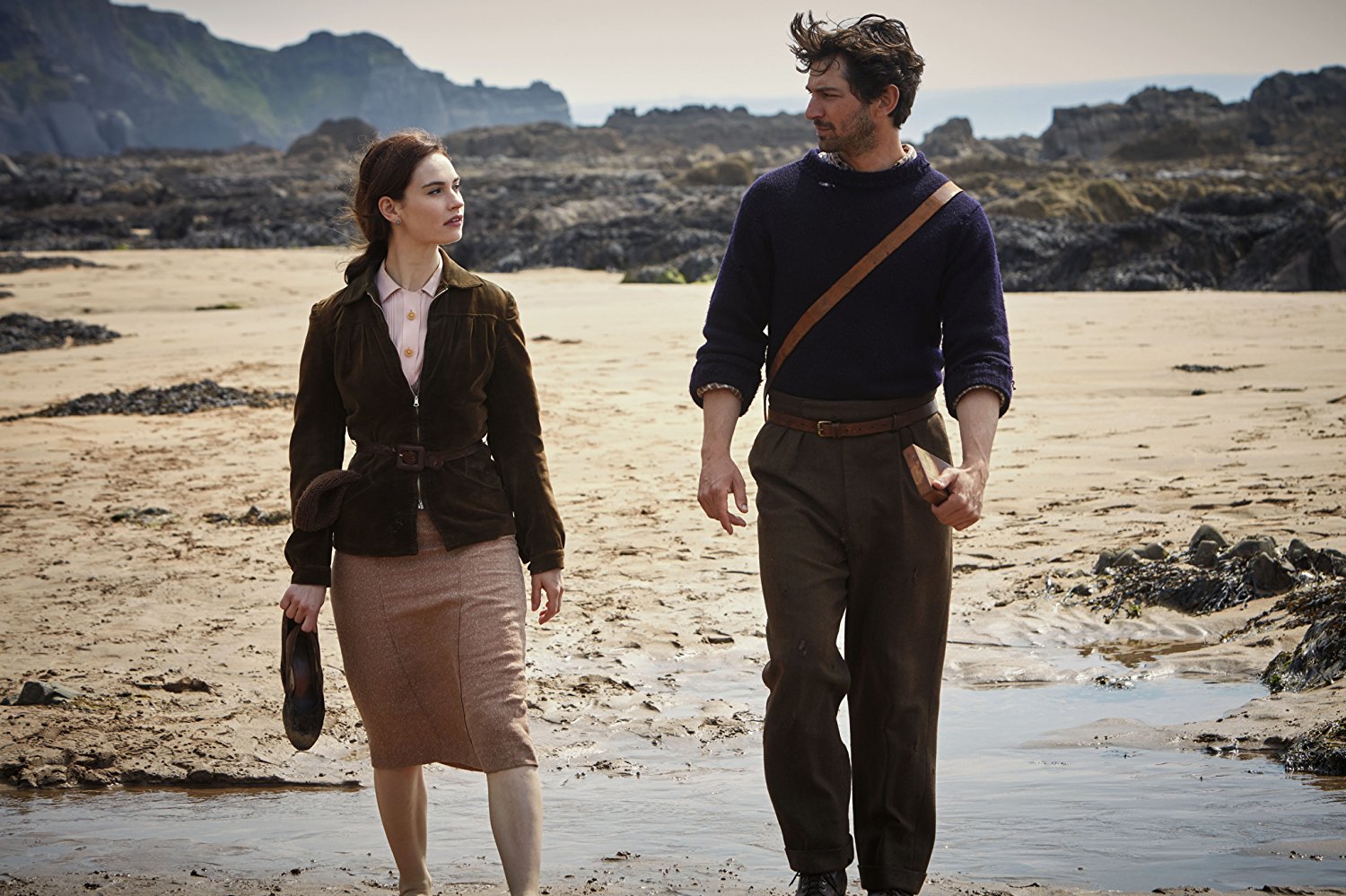 The Guernsey Literary and Potato Peel Pie Society
With a name as long as The Guernsey Literary and Potato Peel Pie Society, the movie better be good to justify how many times we poor cultural commenters must type it out. Thankfully Guernsey is quite good!
Based on a book by the same name, Guernsey is a historical love story set in 1946. Lily James stars as British writer Juliet Ashton. Juliet begins exchanging letters with residents of the islands of Guernsey, which was under German occupation in WWII (so like two years before the movie starts). While there she meets the dashing Dawsey Adams (Michael Huisman) and romance begins to blossom.
The Guernsey Literary and Potato Peel Pie Society is an excellent, watchable classical romance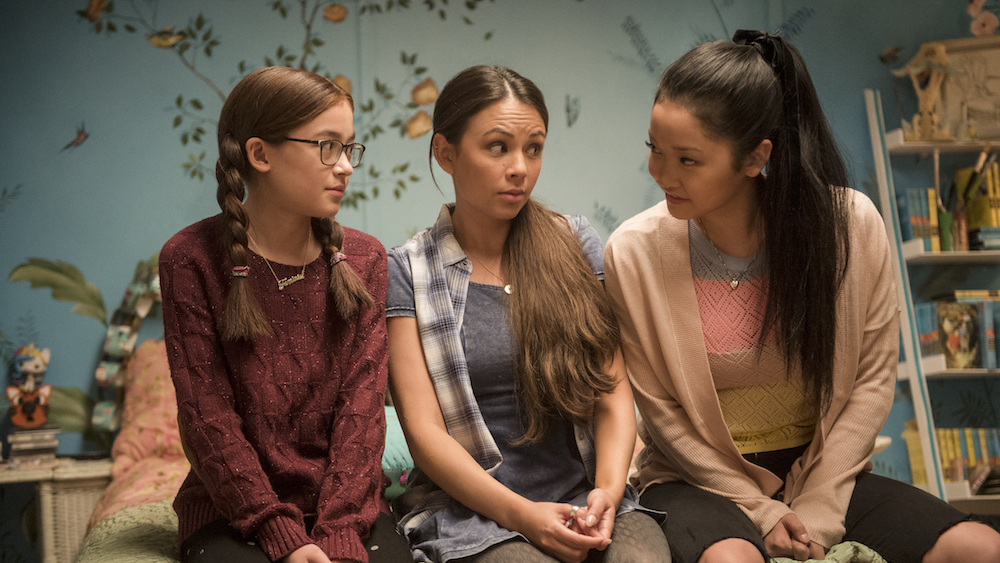 To All the Boys I've Loved Before
Oh hey! Another Netflix original with a long title based on a book. Like the Potato Peel Pie Society, To All the Boys I've Loved Before is another effortlessly enjoyable romantic romp – this time of the teen variety.
Lara Jean Song Covey (Laura Condor) experiences every young person's nightmare when private love letters to five boys she has or has had crushes on suddenly and mysteriously become public. But fear not. This is a romance movie, not a horror movie. So this sudden reveal has to go well for Lara Jean, right? RIGHT?!?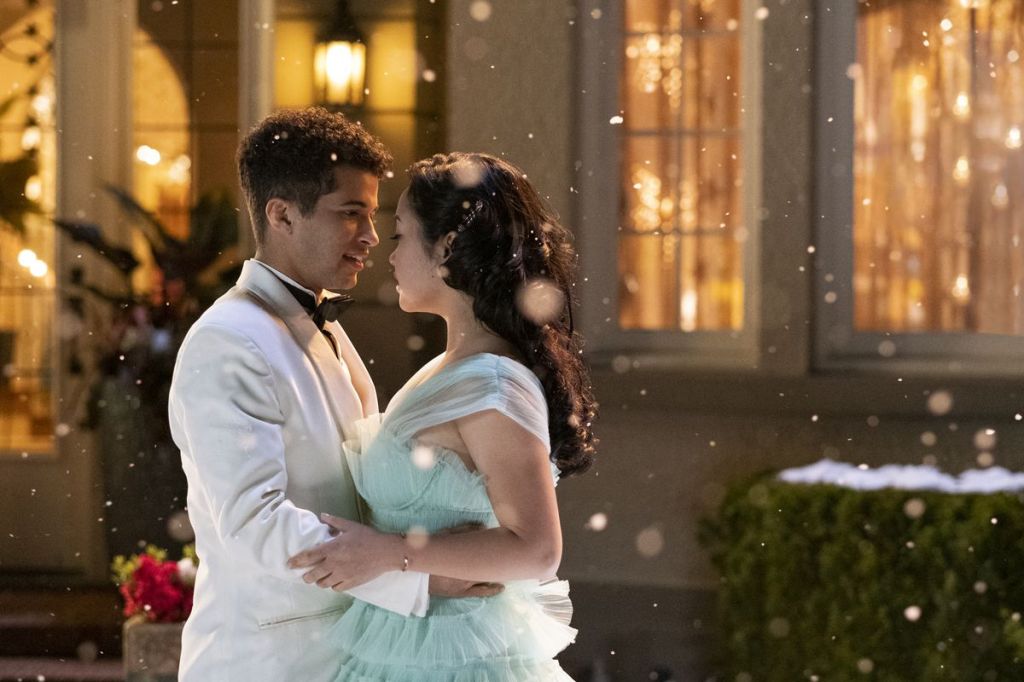 To All the Boys P.S. I Still Love You
The To All the Boys team returns for a sequel that teaches kids the harsh lesson that there's no such thing as happily ever after! OK, so that's a bit harsh, but To All the Boys P.S. I Still Love You does bring back its characters for another round of romantic angst.
Lara Jean (Lana Condor) is now officially Peter's (Noah Centineo) girlfriend. But before they can relax and enjoy their lives together, an old flame of Lara Jean enters the frame. That's right, John Ambrose (Jordan Fisher) is here and he wants to steal your girl, Noah Centineo.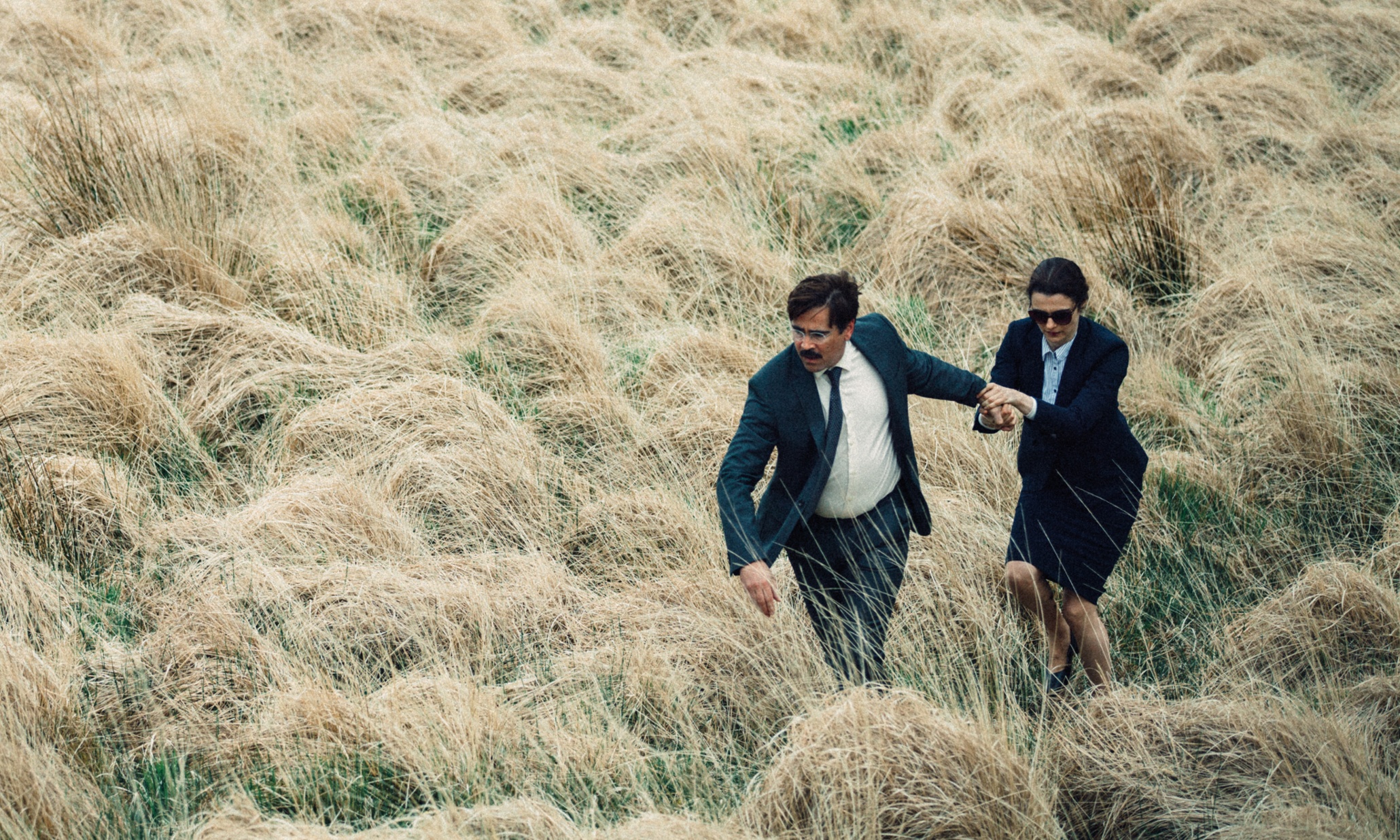 The Lobster
The Lobster is the among the most recent movies on the list and certainly among the most unconventional romances in the streaming world. Colin Farrell stars as a man named David who absolutely must find love. He lives in a dystopian world in which single people are given 45 days at a hotel to find a romantic partner or they are forever transformed into an animal of their choosing.
The Lobster wonderfully depicts and recreates the social pressure that comes along with love. It often feels like finding a partner is life or death, but in this case it is life or lobster.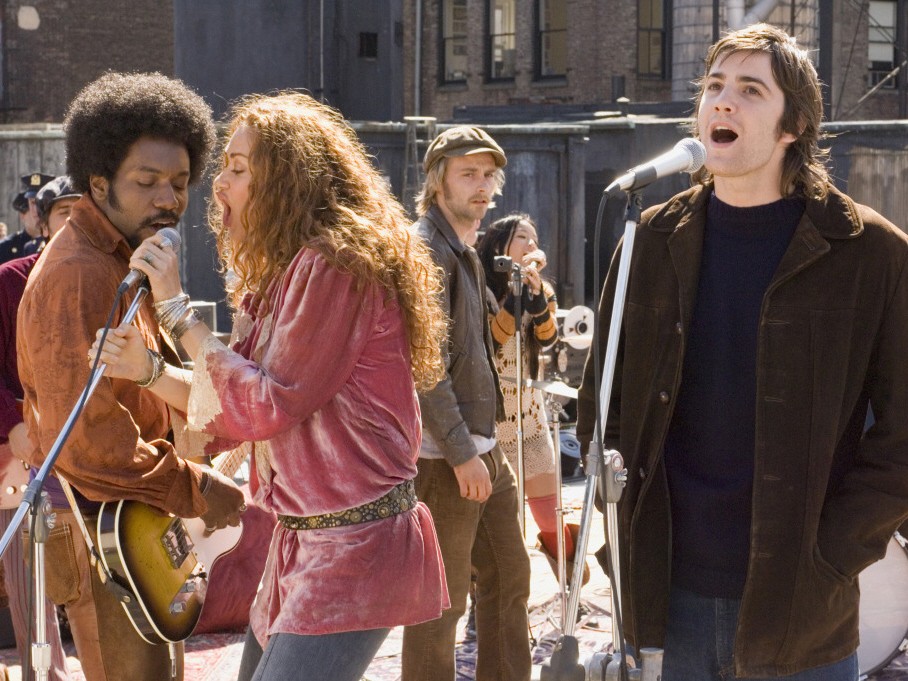 Across the Universe
Across the Universe is what Wikipedia likes to refer to as a "jukebox" musical drama. The movie, directed by Broadway genius Julie Taymor takes songs from The Beatles and incorporates them into a musical-theater-style drama.
Beatles songs don't always lend themselves to narrative so Across the Universe can come across as a bit disjointed and disconnected at times. Still, the romance between Jim Sturgess' Jude and Evan Rachel Wood's Lucy is legitimately sweet and is the kind of story that deserves to be told through strictly awesome Beatles songs.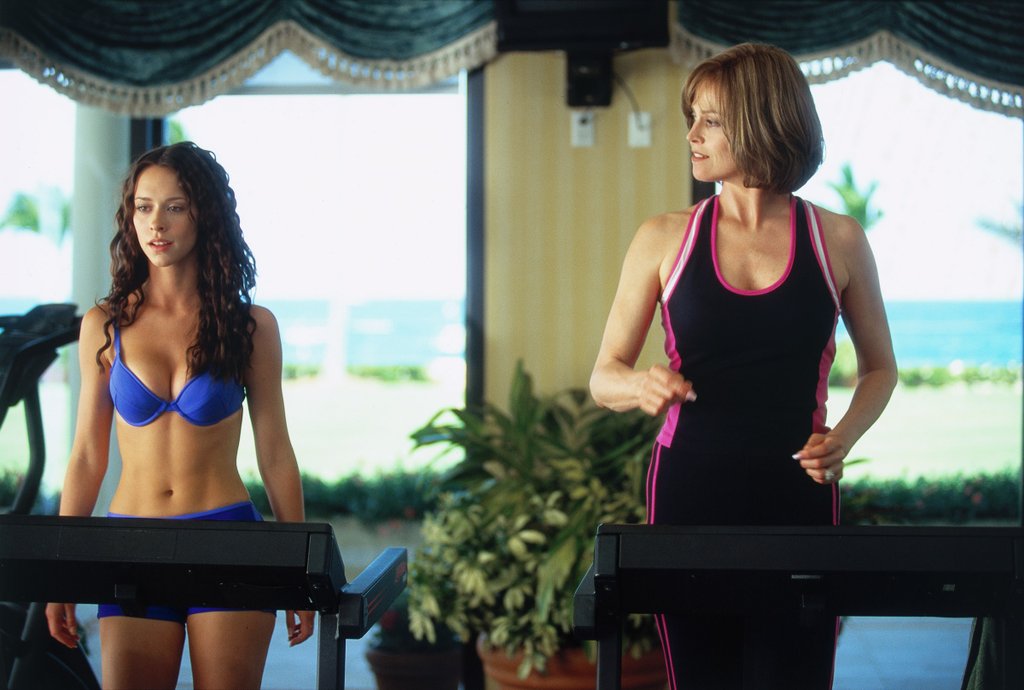 Heartbreakers
Woah, where did this cast come from? Jennifer Love Hewitt, Sigourney Weaver, Ray Liotta, Jason Lee and Gene Hackman all star in this 2001 romantic comedy about a mother-daughter duo who like to swindle rich men.
In Heartbreakers, con artists Weaver and Hewitt opt to do one last heist and wouldn't you know it, someone catches some feelings. This is a light-hearted, fun movie with a plot in constant motion.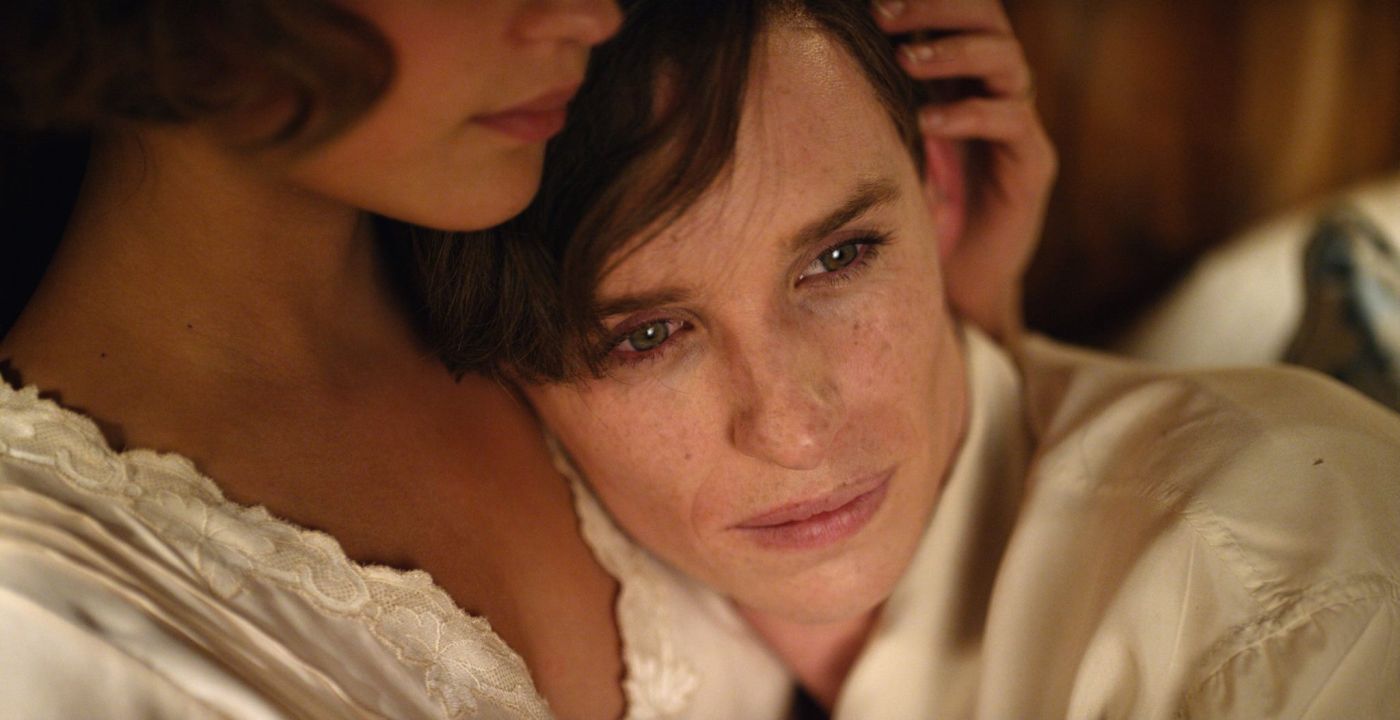 The Danish Girl
2015's The Danish Girl tells the story of a kind of love nearly unprecedented for its early 20th century time. Eddie Redmayne stars as artist Lili Elbe, who was born Einar Wegener and is believed to be one of the first individuals to receive sexual reassignment surgery. The film follows Lili's journey and her love with wife Gerda Wegener (Alicia Vikander).
When Gerda asks her husband to stand in for a female subject in her painting, Einar does so and quickly comes to terms with the gender identity he's been suppressing. The newly confirmed Lili and Gerda navigate this new dimension of their relationship and Lili continues her work as a subject for Gerda's now very much in demand paintings.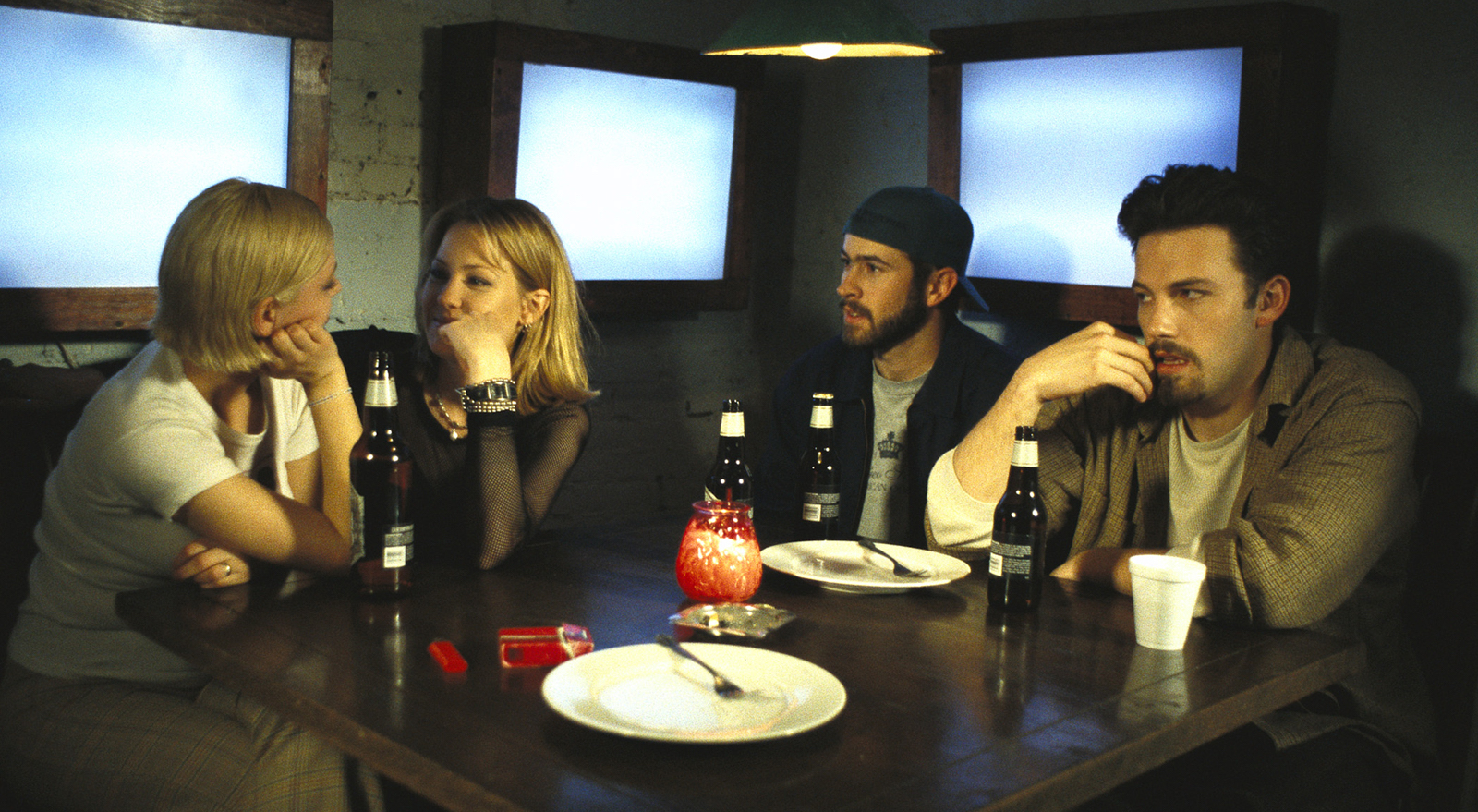 Chasing Amy
Back when Chasing Amy came out in the '90s, it was largely known as the "Ben Affleck falls in love with a lesbian" movie. While the base-level of the plot is exactly that, Chasing Amy covers so much more about love than just sexual politics. It's about male insecurity and all of the other human emotions that make finding and maintaining love so difficult.
Chasing Amy is a wonderfully human tragi-rom-com with a bittersweet, yet entirely logical ending.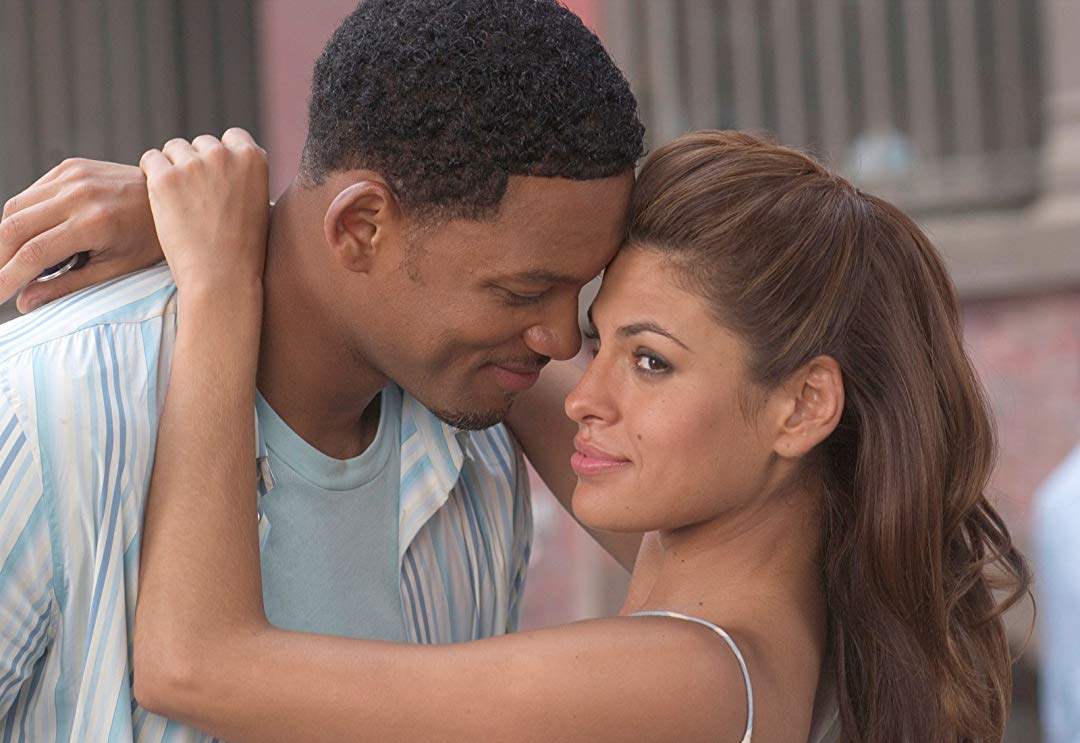 Hitch
Will Smith stars as the eponymous Hitch in a movie about a romantic matchmaker who, you're not gonna believe this, falls in love, himself. Will Smith is an excellent choice for this romantic comedy because Will Smith is generally a great choice for most movies.
Hitch must help Albert Brennaman (Kevin James) woo the woman of his dreams but at the same time Hitch finds himself falling for gossip columnist Sara (Eva Mendes). Hitch is a sweet, funny film with charming performances and believable romances all around.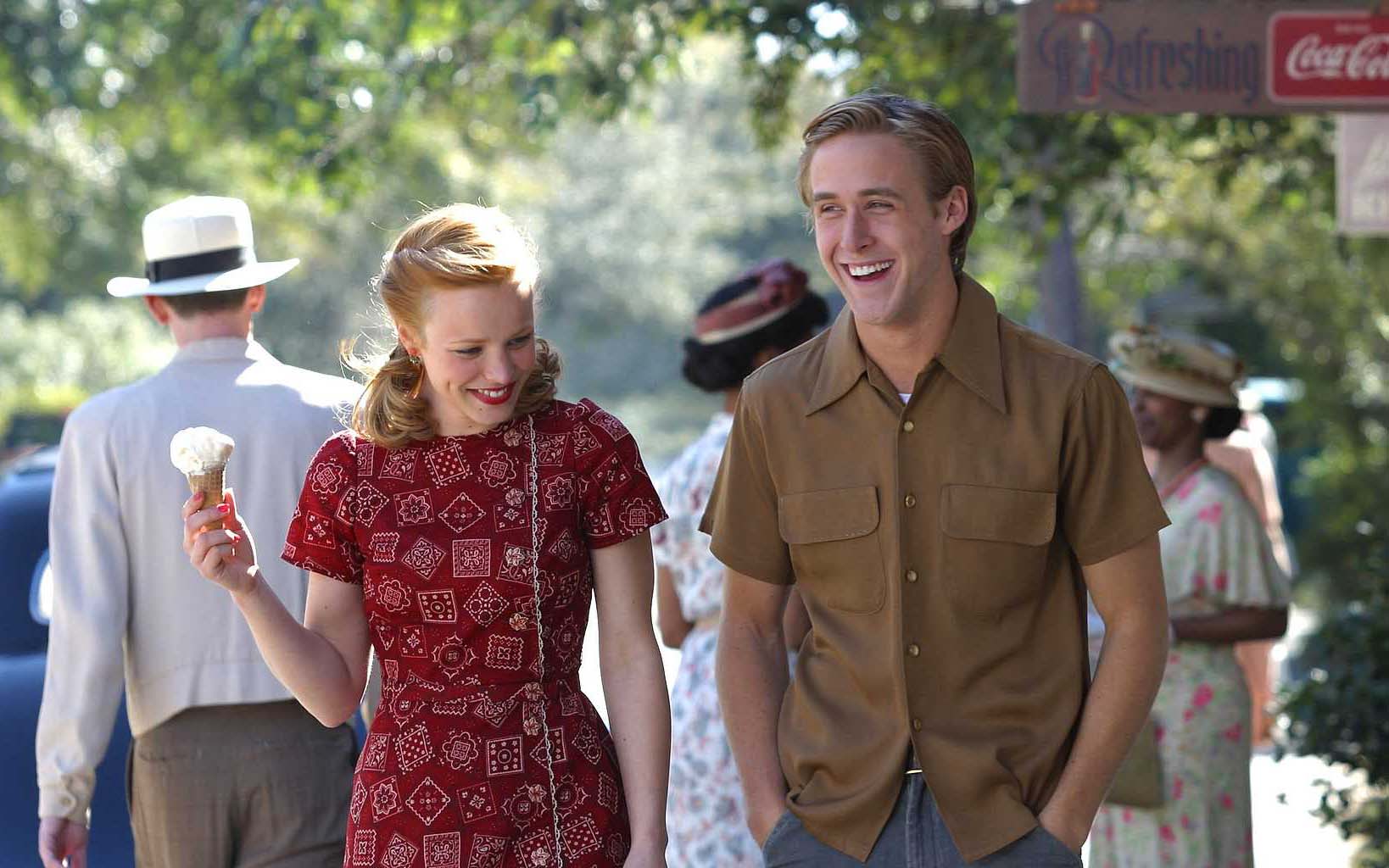 The Notebook
The Notebook is the modern gold standard romantic movies due to its story's simplicity and the white hot chemistry of its leads.
Adapted from a Nicholas Sparks book of the same name, The Notebook tells the story of star-crossed lovers Noah Calhoun (Ryan Gosling) and Allie Hamilton (Rachel McAdams). Noah is a rough Southern boy from the wrong side of the tracks while Allie is a beautiful heiress. Allie is slated to marry the very rich and handsome Lon (James Marsden) but guess who she prefers.
The Notebook is a lovely little story with a creative framing device that utilizes James Garner, Gena Rowlands and the titular notebook.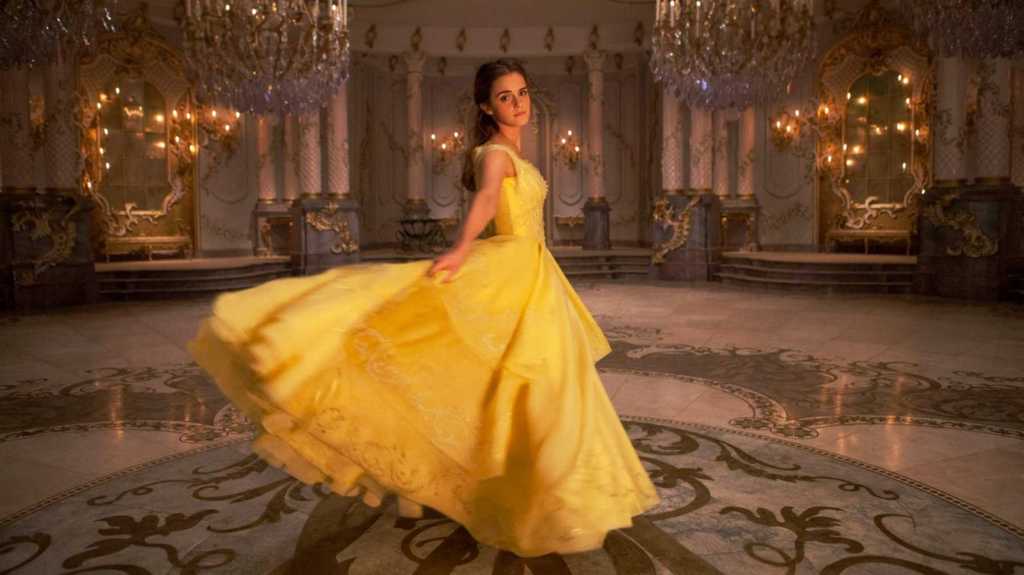 Beauty and the Beast
2017's live-action version of Beauty and the Beast isn't the best depiction of the classic fairy tale ever but that's ok. It doesn't have to be. All Bill Condon's Beauty and the Beast really needed to be was a fun little dip into nostalgia with sumptuous visuals and a believable romance. On that front, everything goes according to plan.
Emma Watson stars as Belle and Dan Stevens is her beast. Belle heads off from her small French town to the Beast's castle to rescue her father. What follows is Stockholm Syndrome: The Movie. But sexier. Beauty and the Beast really does look good and Watson and Stevens have just enough chemistry to make this a worthwhile romantic experience.