Features
Best LEGO sets 2018: Hogwarts, 007, Cloud City and more
2018 has been a great year for LEGO, and these geeky kits are our absolute favourites...
Deal alert: The LEGO Shop's Black Friday sale is now underway, with 20% off selected sets and a free gift with every purchase over £85. You can click here to browse the selection. There is also a special exclusive offers every day over the Black Friday weekend, with today's ones being 30% discounts on both the Kessel Run Millennium Falcon and the Ninjago City Docks.
There is an eye-bulging array of LEGO in existence these days, with snazzy new ranges being added to shop shelves all the time. Most massive family movies get a kit or three (with Star Wars and Marvel being the biggest culprits in recent years), and LEGO also has its own on-going franchises including Ninjago, City, Creator, Ideas and Friends.  
Unless you're a highly wealthy person about town, with many acres at your disposal, chances are that you don't have the cash or the space to buy every single LEGO set that catches your eye. If this is the case, you're in luck! We've had a lovely little trawl through LEGO's collection to bring you this rundown of our favourite kits from the current crop. Read on to discover some brick-based brilliance…
LEGO Harry Potter Hogwarts Castle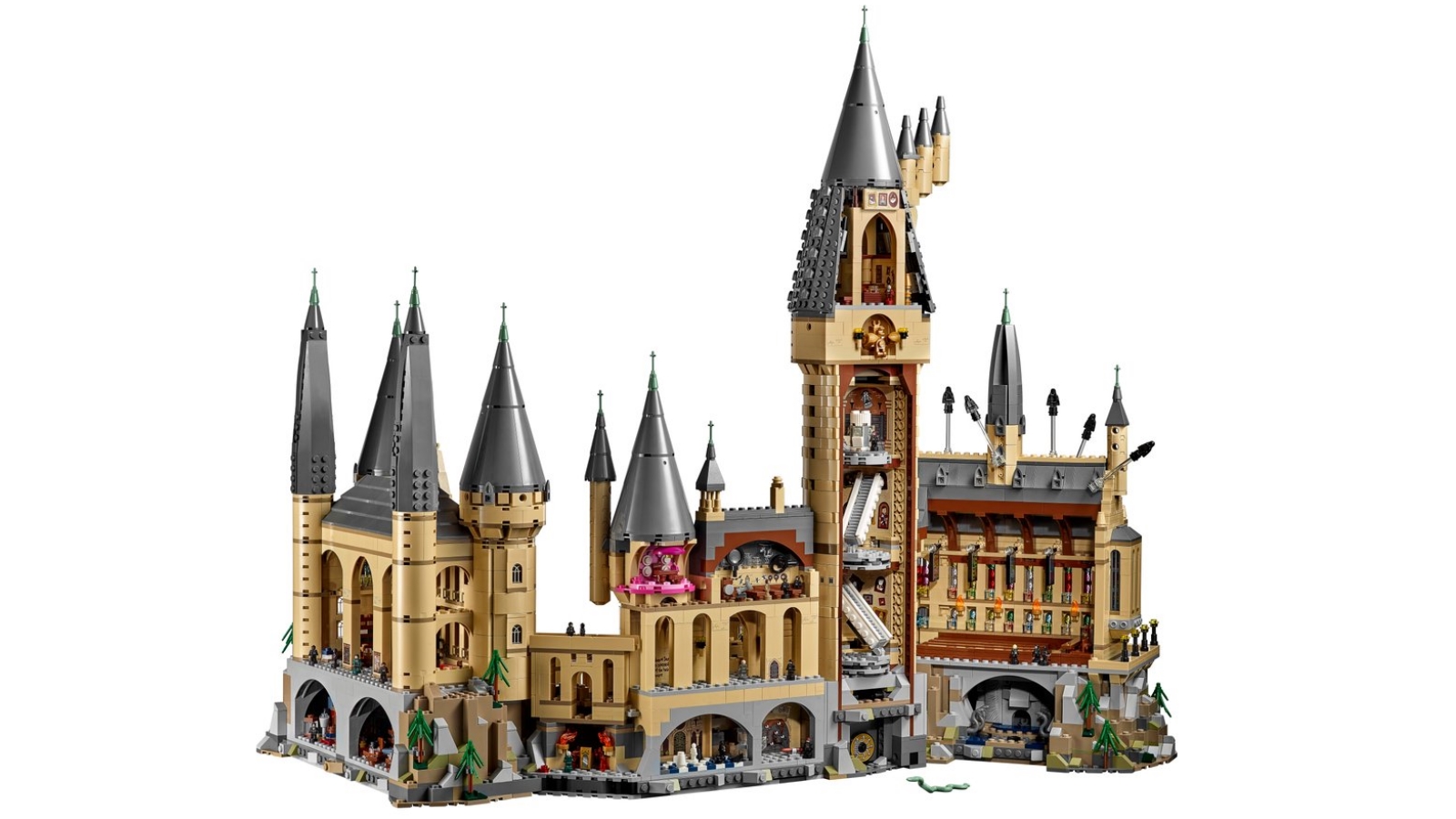 With 4 Minifigures, 27 Microfigures, 2 chess pieces, 3 buildable creatures and no less than 6,020 pieces, this staggeringly massive LEGO set is as close as you can get to Hogwarts without getting an acceptance letter in the post and popping off on the train from King's Cross. The detail here is more mind-blowing than a trip through Snape's memories, with classrooms, staircases and even the Chamber Of Secrets being squeezed into the rear-view of the finished castle kit. There is also a Hagrid's Hut to position nearby in your display, and 5 boats to scatter around your imaginary Great Lake. The only downside is the cost; you'll need to check your Gringotts balance before forking out the £349.99 RRP. 
You can buy the LEGO Hogwarts Castle now
LEGO Star Wars: Betrayal At Cloud City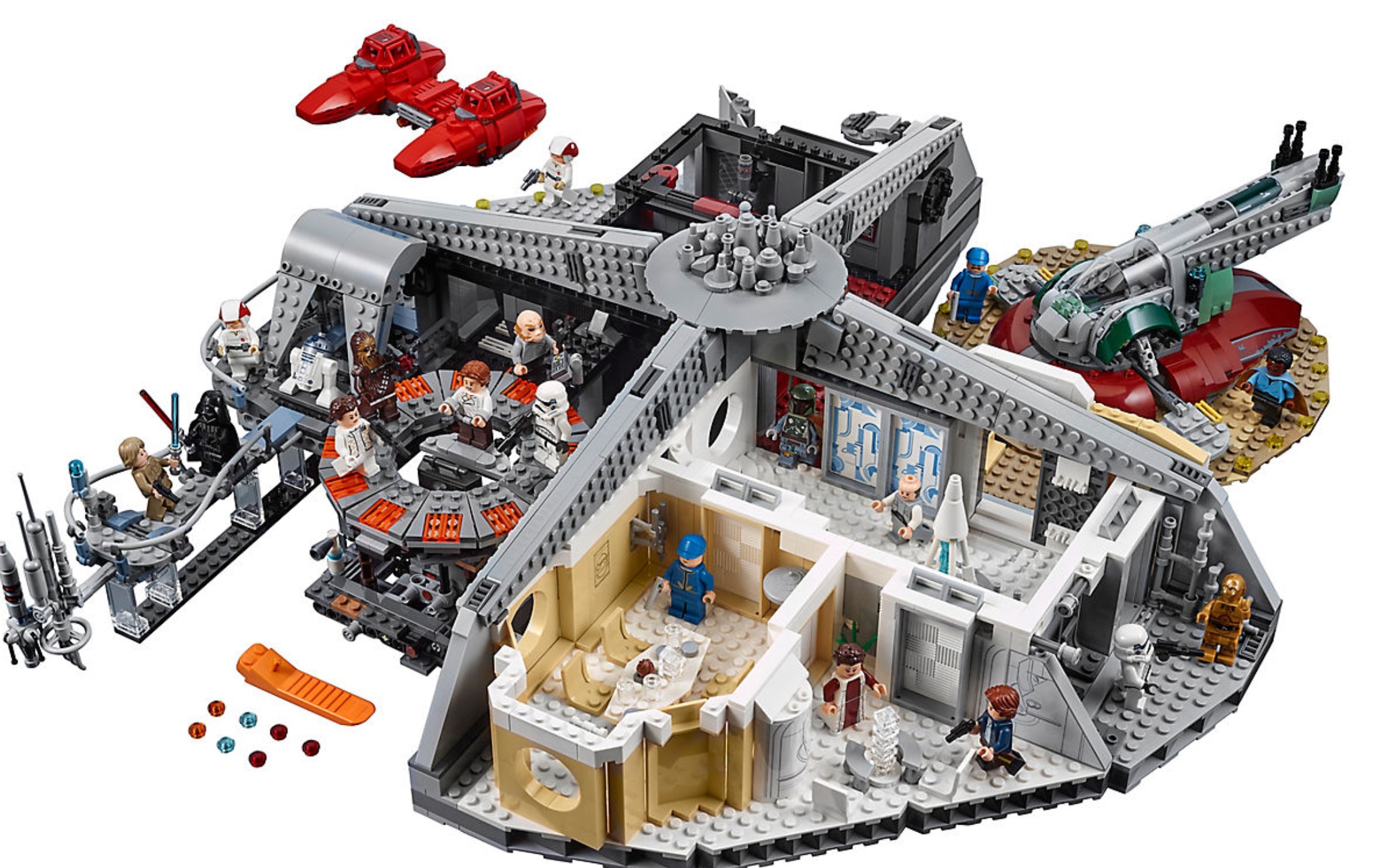 Clocking in at 2,812 pieces, the Betrayal At Cloud City LEGO set is an absolute dream for fans of The Empire Strikes Back. It's a dazzlingly detailed model that crams in all of Bespin's best bits: it has the Carbonite-freezing chamber, the dining room where Darth Vader made his big entrance, the area where C-3PO was dismantled, a miniature Slave I with a landing pad, and even the bridge where Luke learned the truth about his father. There is also a Twin-Pod Cloud Car included, and no less than 18 Minifigures. 
When you hear the price, though, you might think this deal is getting worse all the time: you can buy this set at LEGO Shop now, at the RRP of £299.99.
LEGO James Bond Aston Martin DB5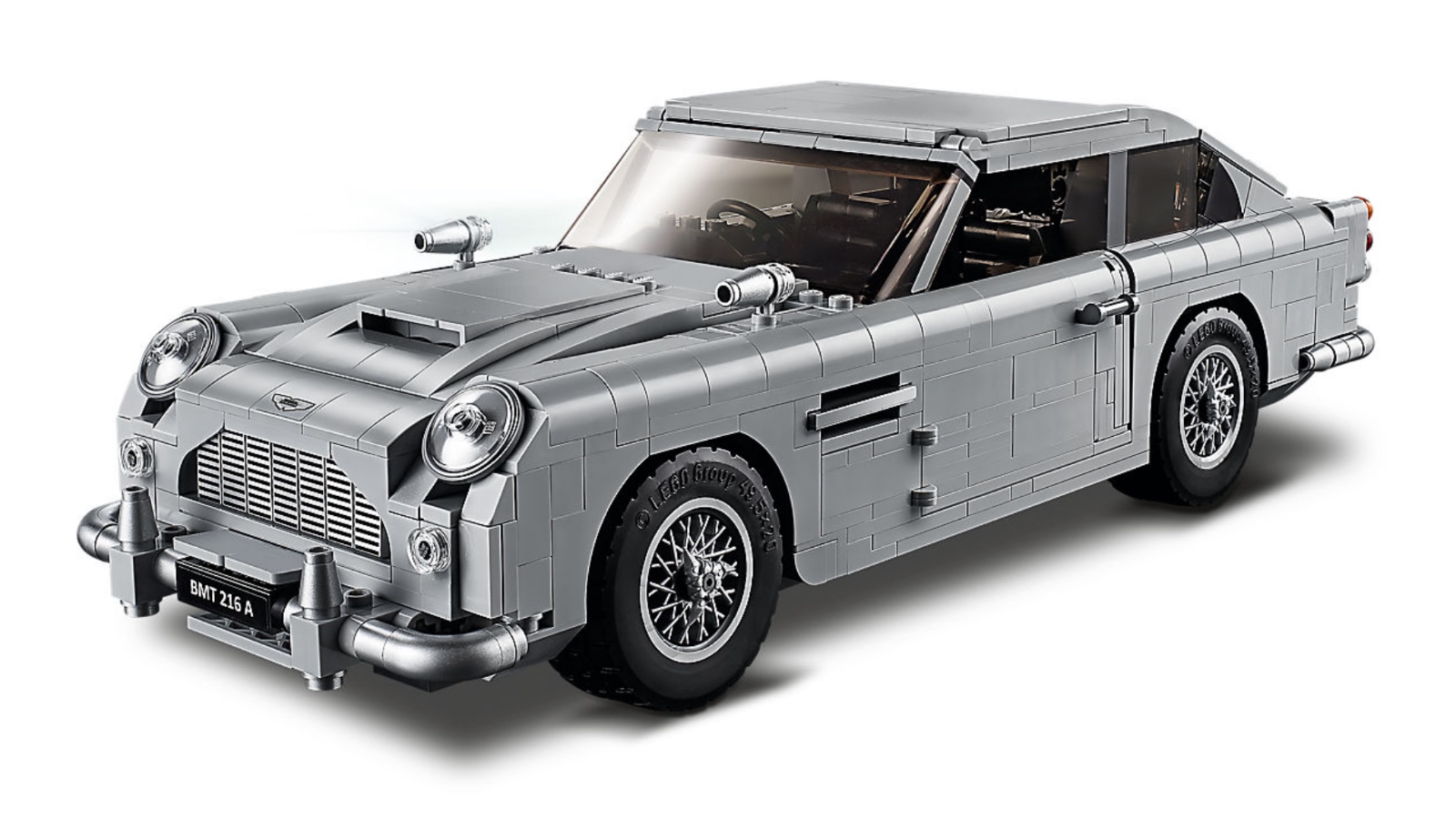 From the LEGO Creator collection comes this stunning recreation of James Bond's iconic vehicle of choice. It clocks in at 1,295 pieces and has an RRP of £129.99. This authentic replica has doors and a boot that can close and open, as well as some very fun features: you can pull back the gear stick to reveal the front-wing machine guns, and you can also revolve the number plates at your whim. Even Britain's finest super spy would surely swoon at this delectable replica.
The LEGO James Bond Aston Martin DB5 is available now
LEGO Ideas Voltron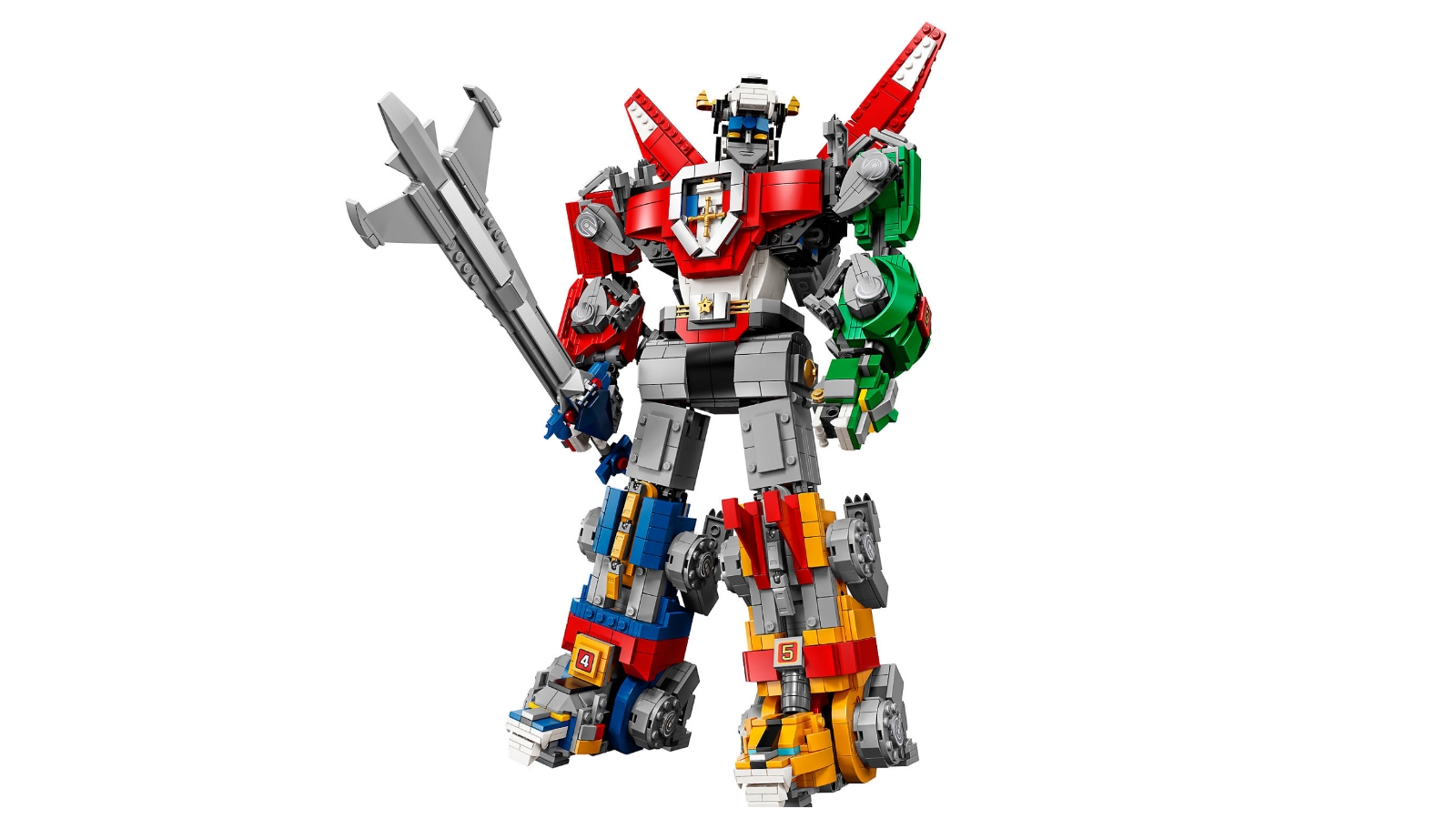 Just look at it! This Voltron LEGO set came to fruition thanks to the fan-voted LEGO Ideas process, and it is a thing of utter beauty. A colourful collection of 2,321 pieces combine to make this LEGO version of the Legendary Defender, which can be split into individual lions or combined into its super robot form. It's priced at £159.99.
You can buy the LEGO Voltron set now
LEGO Star Wars Kessel Run Millennium Falcon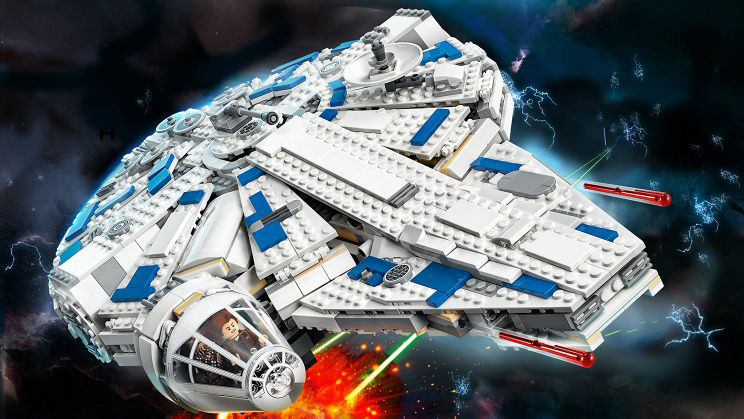 Solo: A Star Wars Story may have suffered a troubled production and failed to set the global box office alight, but Ron Howard's spinoff film did allow us to witness what the Millennium Falcon looked like back when it was clean and new(ish). This tie-in LEGO kit has 6 Minifigures and 1,414 pieces, which makes it significantly smaller (and therefore cheaper) compared to the Ultimate Collector's Edition Millennium Falcon that released last year. The fastest hunk of junk in the galaxy just became a bit more affordable, kid.
The Kessel Run Millennium Falcon is currently selling at the discounted price of £134.99 on Amazon
LEGO Creator Roller Coaster
If you needed reminding that LEGO can make brilliant kits without taking inspiration from well-known pop culture franchises, here's all the proof you're likely to need. With 4,123 pieces and loads of moving parts, this LEGO Creator Roller Coaster set is playful, challenging and impressively designed. It's not cheap, at £299.99, but it is an absolute stunner.
You can buy the LEGO Creator Roller Coaster now
LEGO Marvel Super Heroes Sanctum Sanctorum Showdown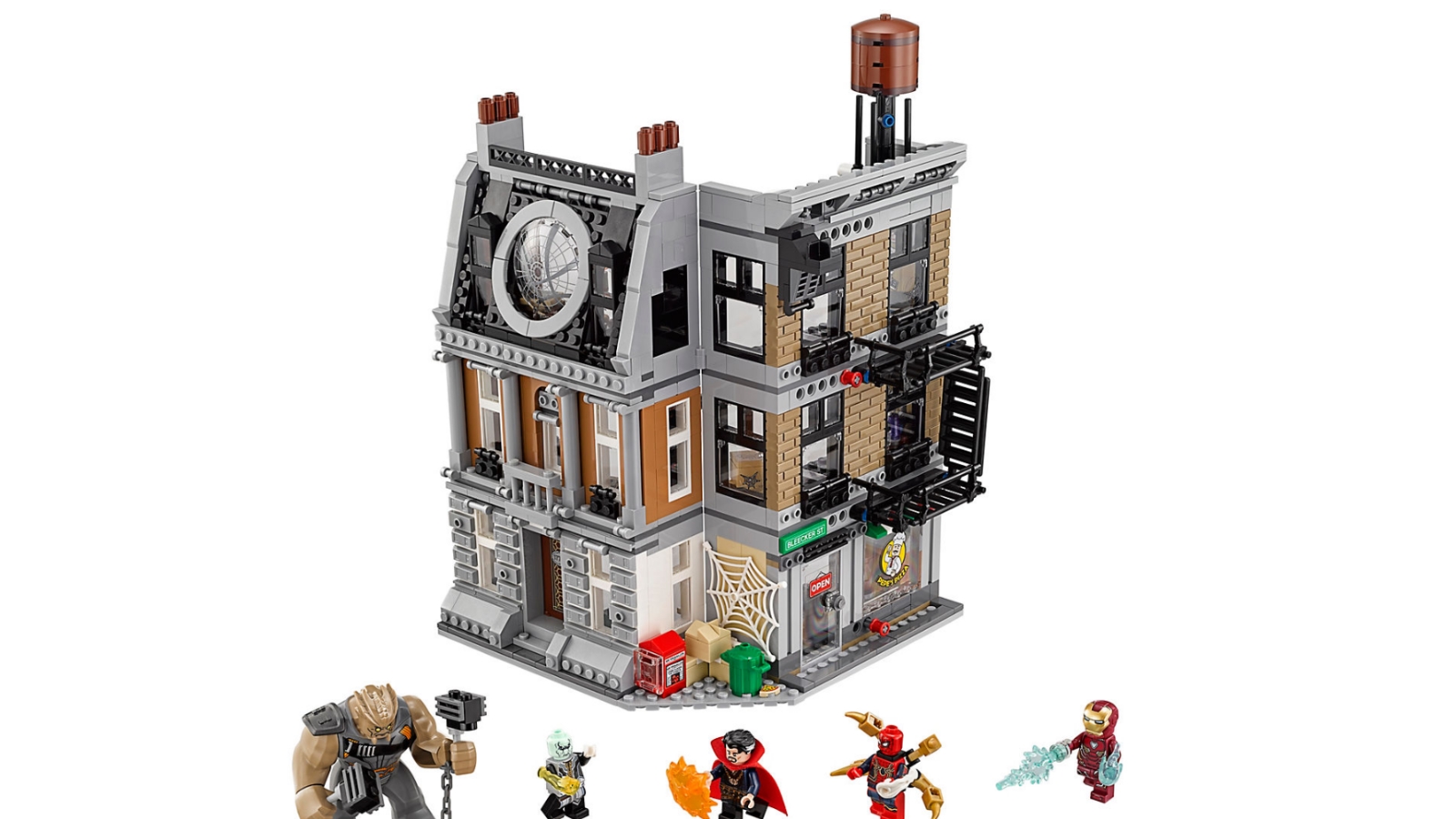 Ah, simpler times. Before the heart-breaking third act of Avengers: Infinity War, fans were treated to an incredibly fun time at the cinema. One of the highlights was the battle in New York, where Iron Man and Spidey hastily teamed up with some wizard bloke to take on Thanos' CGI goons. You can recreate these happy, pre-snap memories by building this 1,004-piece LEGO kit version of Doctor Strange's Sanctum Sanctorum. What does it cost? £89.99.
You can buy the Sanctum Sanctorum Showdown LEGO set now
LEGO Fantastic Beasts: Newt's Case Of Magical Creatures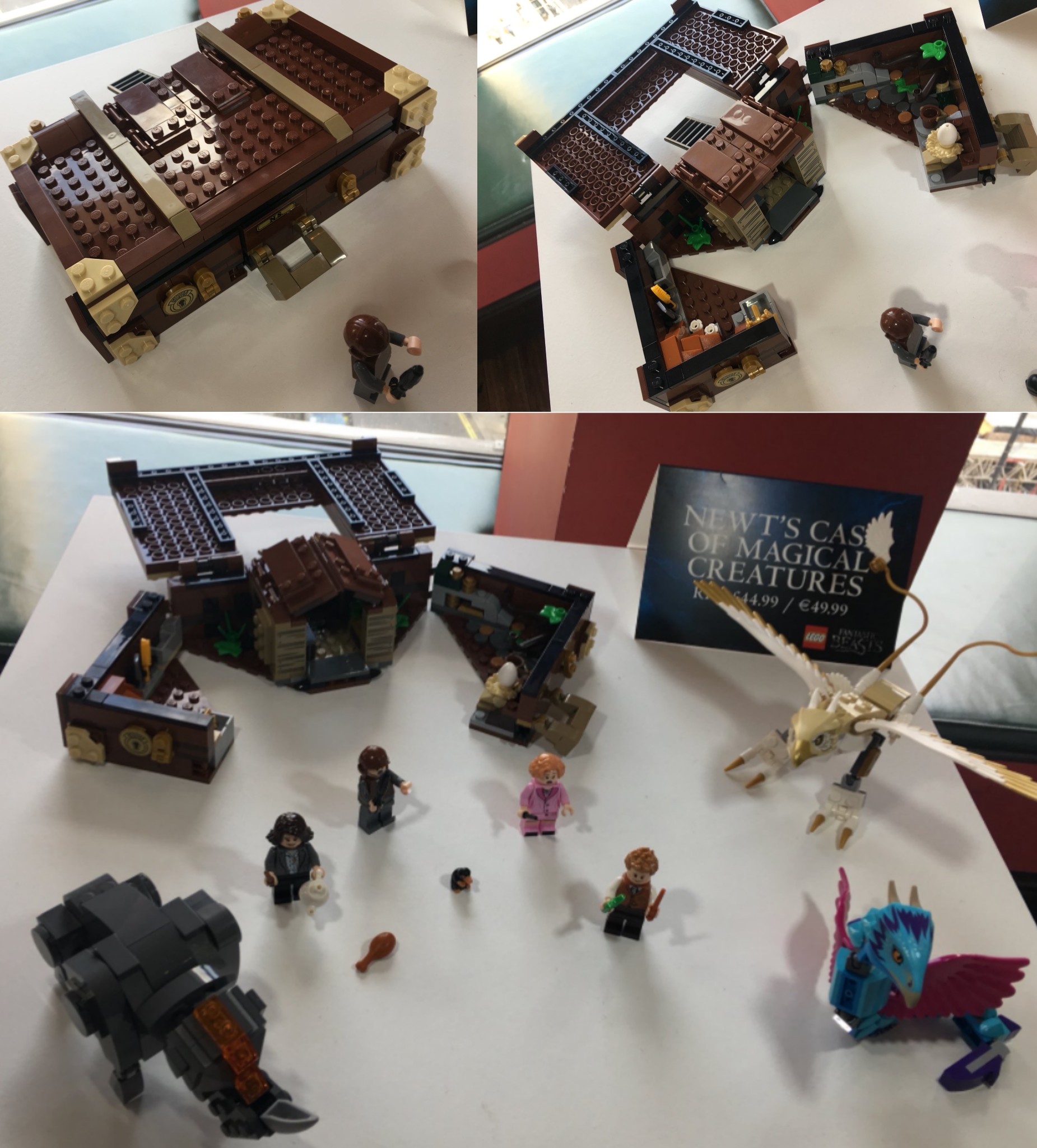 We learned all sorts of fun facts at the snazzy launch event for the new Wizarding World LEGO range, but one kit caught our eye above all others: Newt's Case Of Magical Creatures, inspired by Eddie Redmayne's TARDIS-like briefcase from the Fantastic Beasts movies, is a joyous example of the LEGO design team's ingenious thinking. It manages to convey both the briefcase itself and the hidden depths within it, despite only consisting of 694 pieces. It could be yours for £44.99.
You can buy the Newt's Case Of Magical Creatures LEGO set now
LEGO Jurassic World Indoraptor Rampage at Lockwood Estate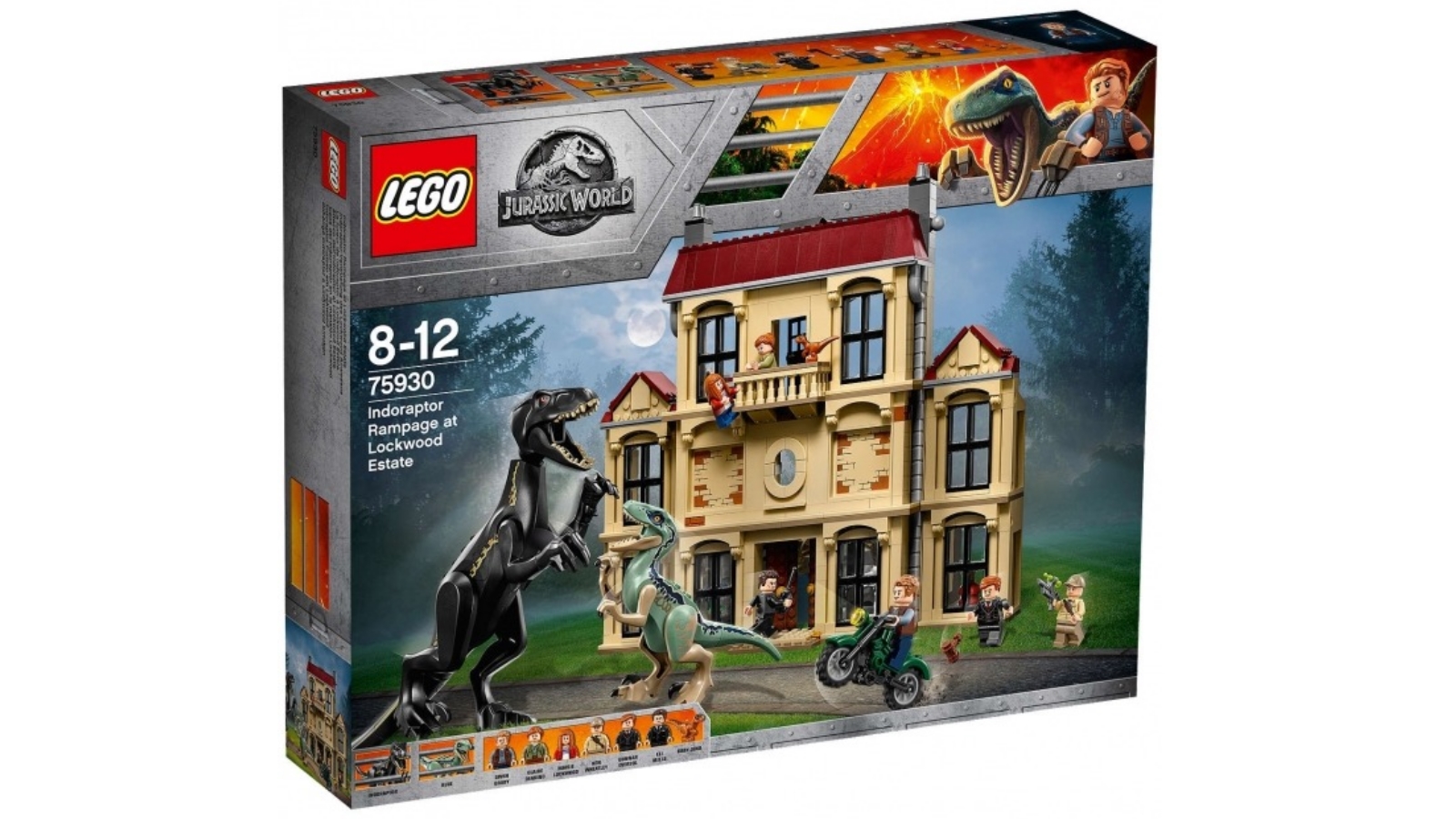 You can celebrate the location where Jurassic World: Fallen Kingdom threw caution to the wind and got awfully weird, by rebuilding it in LEGO form! This 1,019-piece recreation of the Lockwood Estate would set you back £119.99, but it does come with two sizeable dinosaurs, three floors of play-worthy rooms, one buildable triceratops skull and six Minifigures (including Chris Pratt on a motorbike!). 
You can buy the LEGO Jurassic World Indoraptor Rampage at Lockwood Estate now
LEGO Star Wars Ultimate Collector Edition Y-Wing Starfighter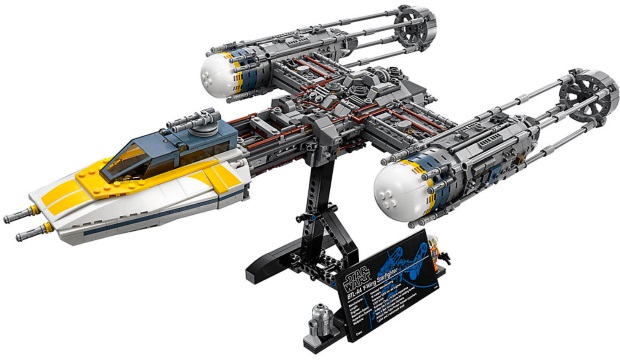 1,967 of the galaxy's finest bricks combine to bring this underrated fighter-bomber to life. This Star Wars ship looks seriously stylish in this highly-detailed LEGO form, and it comes with a special display stand for optimum showing off. A Gold Leader Minifigure and a shiny R2-BHD droid are included. It's priced at £169.99, or the equivalent sum in Republic Credits. 
You can buy the LEGO Y-Wing now
LEGO Ideas Ship In A Bottle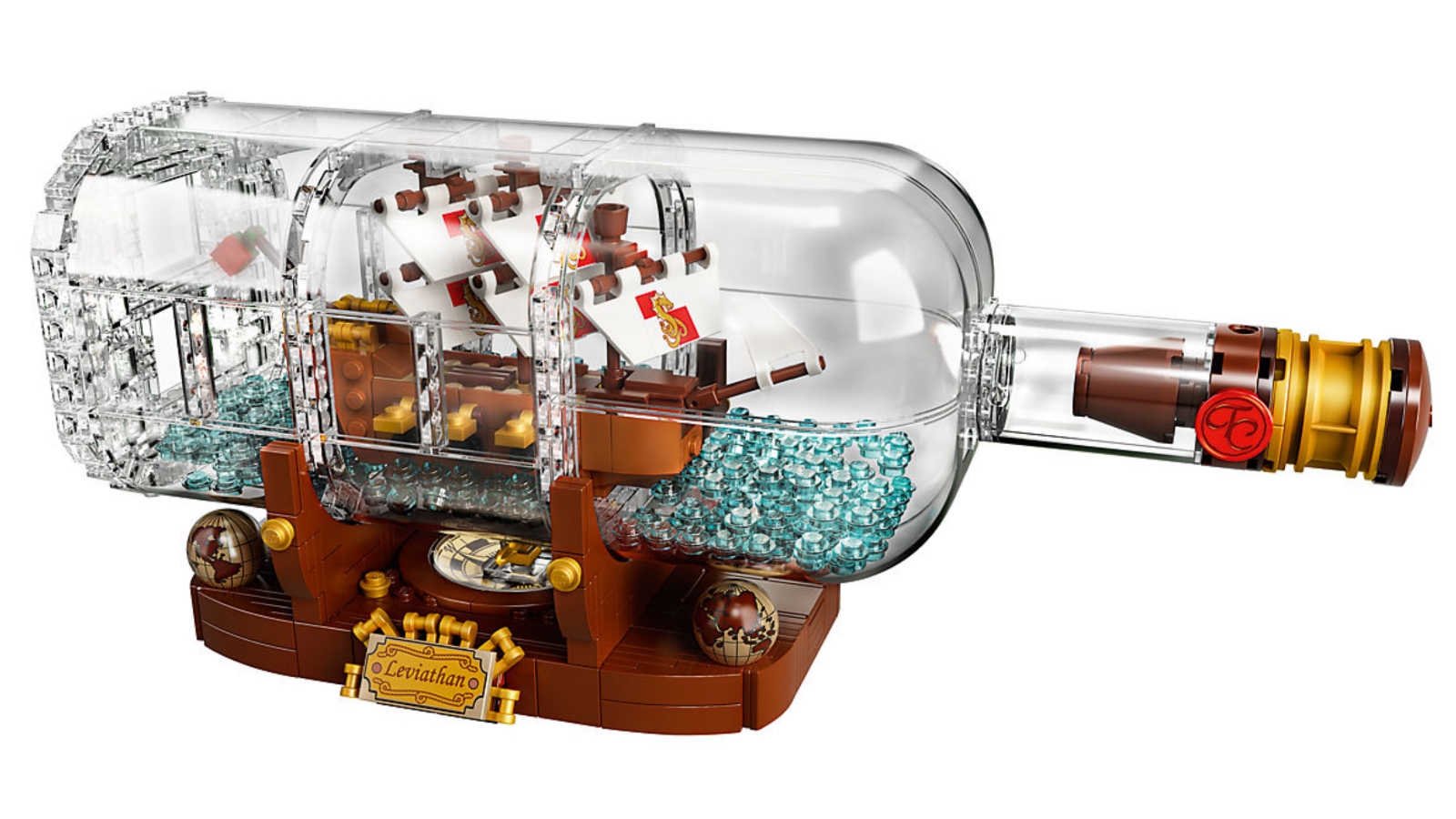 If you're looking for something display-friendly that isn't tied to a blockbuster movie, this brilliant LEGO Ideas kit will do just the trick. For £69.99, you'll get a 962-piece set that comes together to create an impressively detailed boat-in-a-bottle ornament. The display stand looks properly classy, boasting globes and a compass that would look totes sophisticated on your favourite shelf.
You can buy the LEGO Ideas Ship In A Bottle now
LEGO Ideas Tron Legacy
What an age we live in, where the fan favourite cinematic sequel Tron: Legacy has its own LEGO kit. The movie may not have hit the box office heights that Disney had hoped for, but thankfully that didn't stop the film's fans from willing a LEGO set into existence. Thanks to the LEGO Ideas initiative, you can build these two light cycles for just £29.99. There are three Minifigures and 230 pieces included, and one ruddy big sword.
You can buy the LEGO Ideas Tron Legacy set now
LEGO Star Wars X-Wing Starfighter
There have been a few LEGO X-Wings over the years, but this new version is one of our favourites. It's not overly expensive at £89.99, and it's not too massive either. There are 730 pieces included, two adorable R2 units, and Minifigures of Luke Skywalker and Biggs Darklighter. There is also a lever to move the wings into attack mode, and two blaster bolts that you can actually fire. And for added nerdy joy, there are alternate stickers you can use to make this either Luke's Red Five starfighter of Biggs' Red Three. Great stuff!