Features
The 20 Best Horror Movies on Netflix UK – Scary Films to Watch Right Now
Scary horror films on Netflix UK ready to stream right into your eyeballs!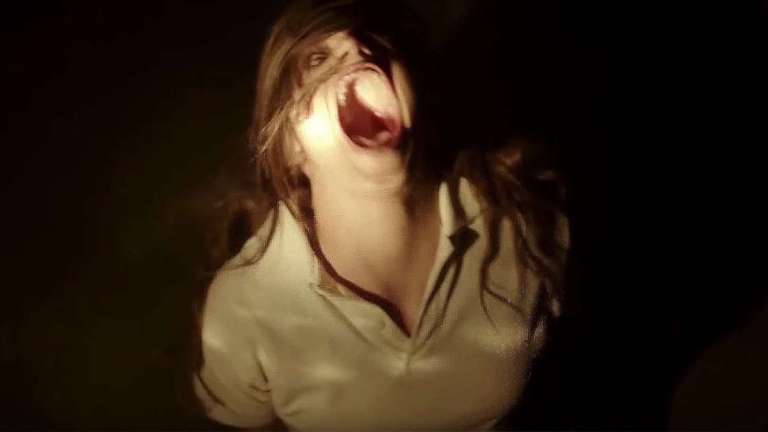 Netflix is an ever-changing, constantly growing treasure trove of hidden gems and secret delights (here's everything new on Netflix UK this month). Sometimes, a teeny bit too secret though.
Who hasn't sat down to watch a horror movie and found themselves scrolling endlessly, either not being able to find something they're in the mood for, or not really knowing what half the titles are, or if they're any good?
We've scoured the full current catalogue available to watch in the UK now and picked out the best scary movies. It's a mix of classic and new, and a range of slashers, horror-coms, mumblegore, monster movies and more to hopefully scratch that itch with ease.
We'll keep this updated as and when titles drop in and out of the service.
The Ritual (2017)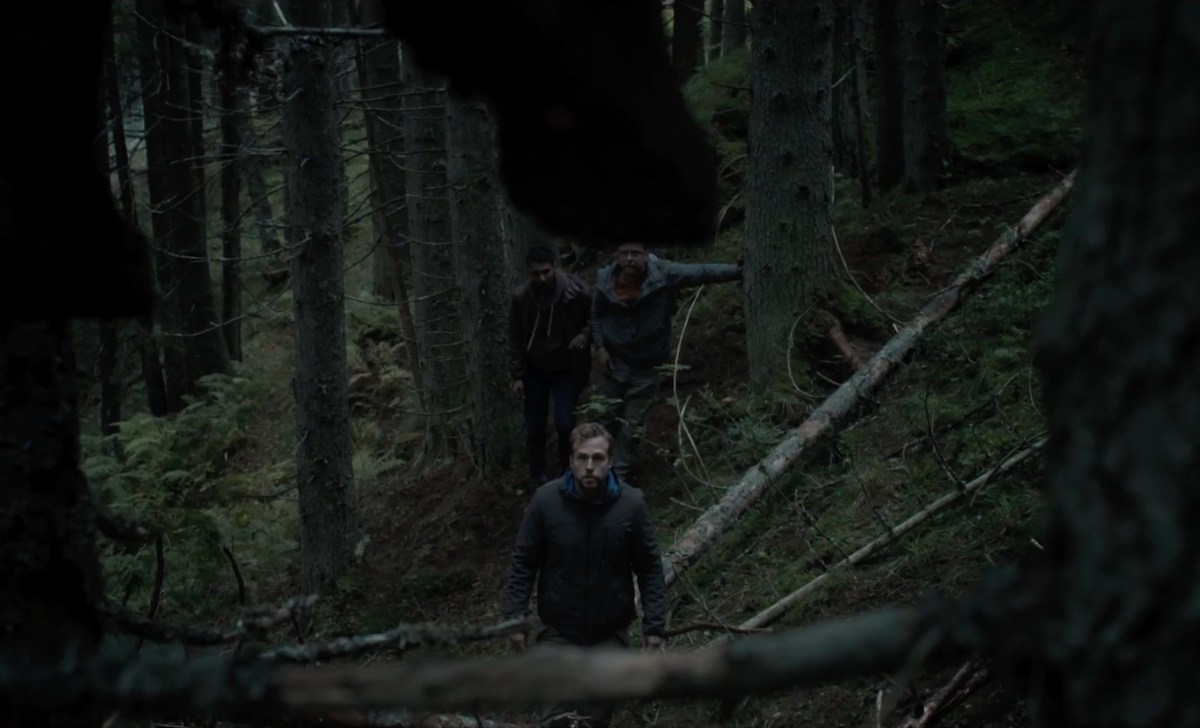 This fairly loose adaptation of Adam Neville's bestseller sees a group of mates go on a hiking trip to the forest to commemorate a friend of theirs who has died. What starts as a slightly generic 'scary things in the woods' movie becomes strange and mystical as they venture further from the trodden path. It's a decent monster movie (of sorts) but works even better as a poignant, and believable, study of modern male friendships. Rafe Spall stars. Read our review.
What Keeps You Alive (2018)
Couple Jackie and Jules head to a remote woodland cabin to celebrate their first wedding anniversary but things go bad… Ok this sounds like the most generic slasher in the world but trust us it's not. Twists hit early on (that we'd hate to spoil) and the tension ramps up fast in a very effective cat and mouse chase with a female bent. This comes from Colin Minihan who made Grave Encounters – this isn't similar but both have a disorientating sense of place. Read our review.
Orphan (2009)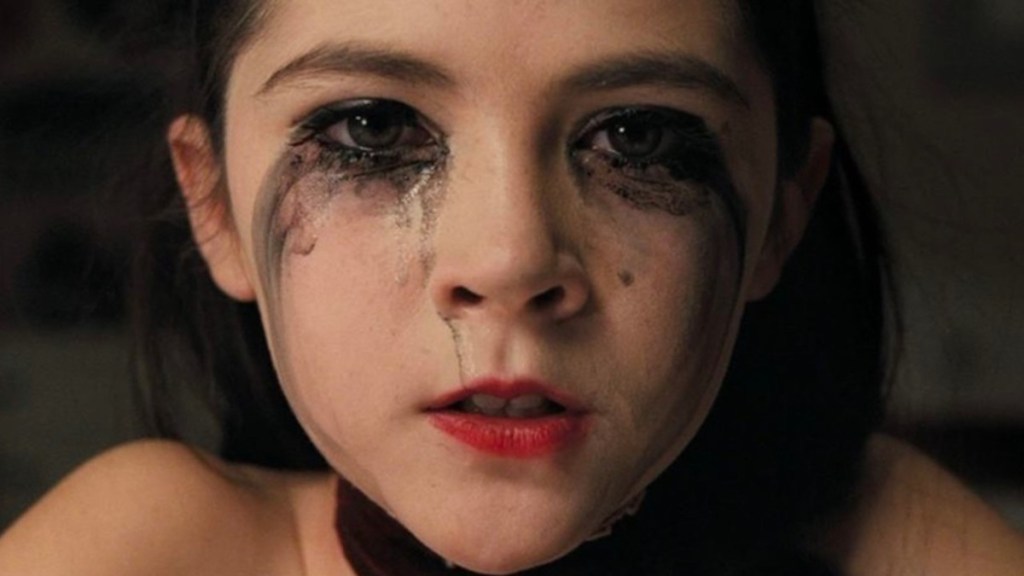 Released during the heyday of Dark Castle's mid-budget horror splurge, Orphan is one of those genre films with an absolutely ludicrous (and therefore thoroughly enjoyable) twist, which we will not spoil for you. Peter Sarsgaard and Vera Farmiga star as a couple mourning the loss of their baby, who decided to adopt a little Russian girl called Esther from the local orphanage. Things quickly start to go very, very wrong as the pair start to suspect that wee Esther – who insists on dressing like a spooky doll – isn't all she appears to be. Check out our review.
Annihilation (2018)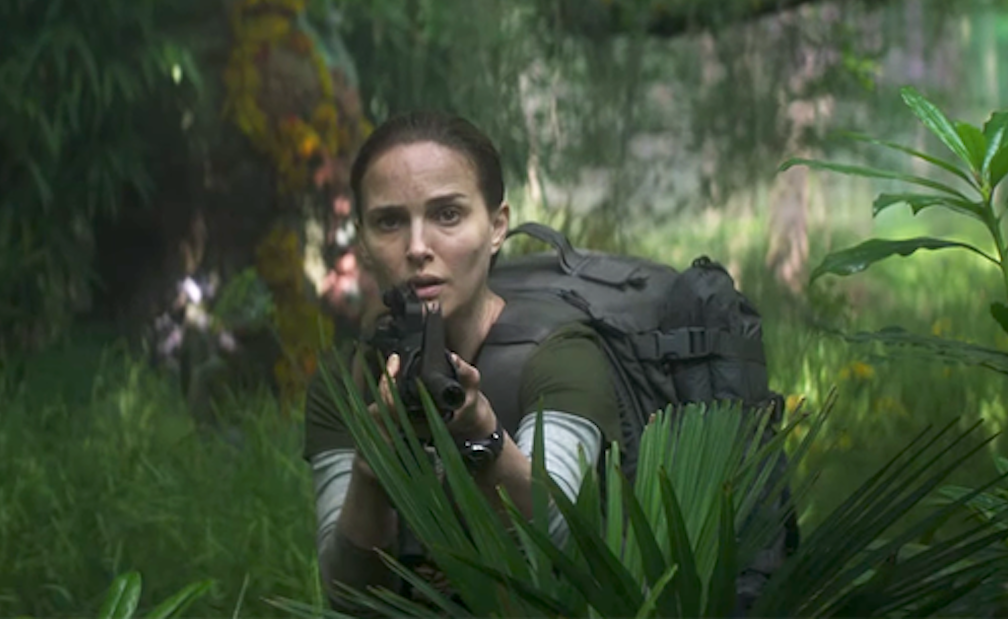 An all star cast including Natalie Portman, Jennifer Jason Leigh and Tessa Thompson, plus the quality direction of Alex Garland wasn't enough to secure this horror sci-fi based on Jeff Vandermeer's novel a theatrical release in the UK. Nevermind, that just means you can watch it for free on Netflix. Portman joins a crew of women exploring the mysterious Area X where he husband ventured some time before and came back changed. It's a weird, unfamiliar landscape of beautiful flora and terrifying fauna defying explanation until the strange, indelible finale (not sure what it means? Have a read of this explainer). And you can check out our review, too if you like.
Daybreakers (2009)
You'll get a little bit of everything with this Spierig Brothers curio. It was the film that really got the directing team noticed and it's not hard to see why. Set in a dystopian world where basically everyone has been turned into a vampire, one corporation thinks it'd be a bloody (sorry) good idea to track down all the surviving humans and…well, basically milk them. Ethan Hawke stars as a vampire haematologist who starts to think there might be another way for this story to go after he's collared by a former vampire (Willem Dafoe), who can cure everyone. (Living) dead good. Check out our review.
The Bar (2017)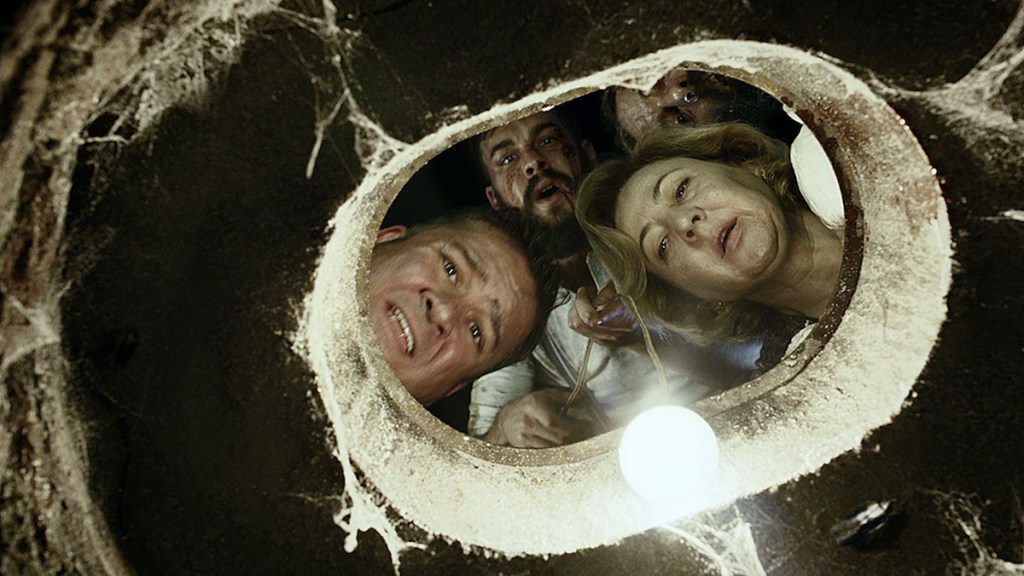 Slightly bonkers Spanish horror thriller which sees a bunch of strangers stuck in a busy Madrid cafe when snipers begin shooting anyone who tries to leave. Confusion and personality clashes abound in this economical single location chiller with a dark sense of human as the inhabitants slowly discover what's going on, who's responsible and try to work out if and how they will survive.
The Cabin in the Woods (2012)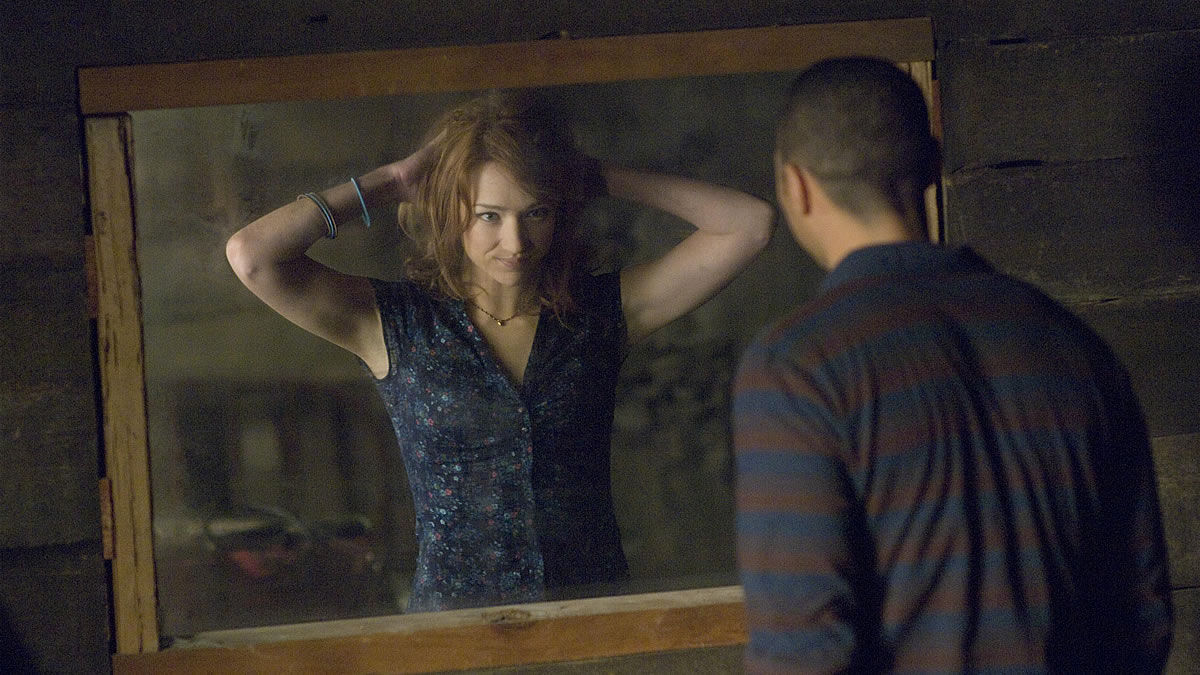 Drew Goddard and Joss Whedon's love/hate letter to the horror genre felt like something of a game changer when it finally arrived (it was shelved for several years because of financial issue with original distributor MGM). Chris Hemsworth and Haley Bennett star in a double layer story about ordinary kids vacationing in a woodland cabin, with Bradley Whitford and Richard Jenkins as very particular kinds of bureaucrats up to something in the background. No spoilers, just watch. Here's our review.
Final Destination 5 (2011)
The fifth part of a fairly formulaic long-running franchise might not sound like the most appealing of horror options, but don't be fooled: there are some powerful chills and thrills and a rather clever twist to this five-quel. Starting with the customary set-piece (this time the collapse of a suspension bridge) the movie utilises viewers familiarity with the FD series' conventions to keep us constantly on our toes, guessing what house hold object malfunction will off our next victim. Look out for the gymnastics sequence for maximum cringe. Check out our review.
Cargo (2017)
Martin Freeman stars in this Netflix original developed from a short directed by Ben Howling and Yolanda Ramke. Set in the Australian outback, Freeman is a father trying to find someone to protect his child in the middle of a zombie apocalypse. More wistful and emotional than that sounds on paper, there's a fascinating subplot about an Aboriginal girl mourning her father and the final set piece is unforgettable. Check out our review.
Lifeforce (1985)
A Cannon Films classic directed by late Texas Chain Saw legend Tobe Hooper, people are still discovering the '80s madness that is Lifeforce. Originally entitled Space Vampires, it's exactly what you'd expect, and so much more. Nude, energy sucking bat creatures are brought back to Earth after an interstellar mission finds a gaggle of them lying dormant in Halley's Comet, and it all goes very badly for the planet. You can expect a scenery-chewing Patrick Stewart to pop up in between the tits and gore. Not literally! Although, sometimes literally.
Creep (2014)
No, not the one set on the tube, this 'mumblegore' horror is far weirder than that. Director Patrice Brice plays Aaron, a videographer hired by Mark Duplass's Josef to make a video for his kid to watch after he's died of a terminal illness. Or does he? Playing on the power of politeness and the awkwardness of male relationships this is a highly original, itchily uncomfortable watch. Creep 2 is also on Netflix, and also good!
Hush (2016)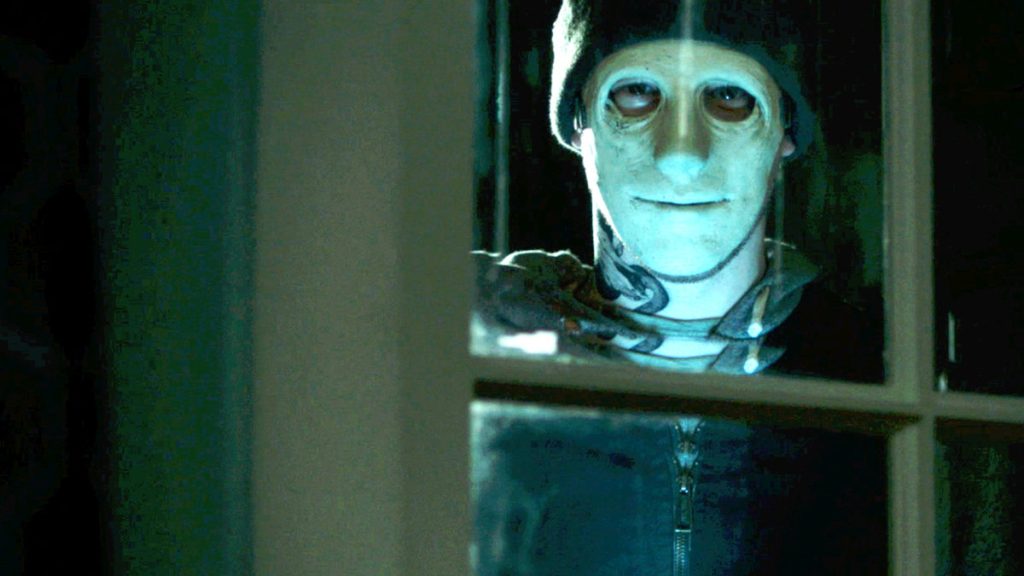 Another smart sensory-based horror, this time from Oculus and Doctor Sleep man Mike Flanagan. This home invasioner sees deaf writer Maddie (Kate Siegel) attacked in her woodland retreat by a masked stranger. He uses her inability to hear to sneak around and terrorise her, but she has tricks of her own up her sleeve. Check out our review.
The Invitation (2015)
Karyn Kusama (Jennifer's Body, Destroyer) just keeps knocking it out of the park (and she's recently been attached to a Dracula movie from Blumhouse Productions), and with The Invitation she continued to secure her place as one of the best directors around. Here, Will (Logan Marshall-Green) and his girlfriend go to a party held by his formerly suicidal ex-wife, and discover that she seems to be happier than she ever was, but Will starts to suspect that rather than healthily coping with her mental illness, she may well have joined a doomsday cult instead, and be planning to kill them all. Paranoia and tension are at the max in this bad boy. Here's our review.
Little Evil (2017)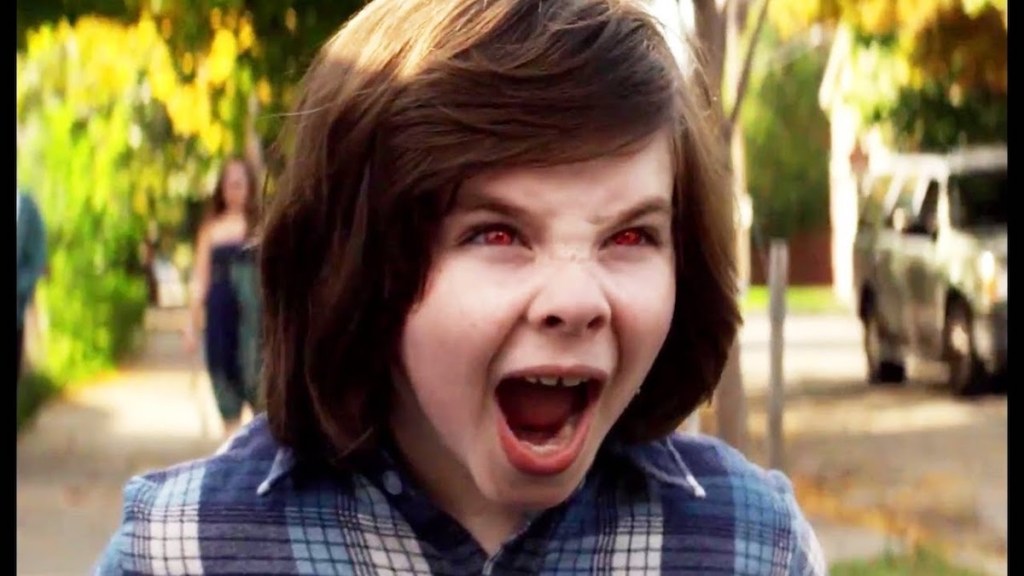 Comedy horror from Eli Craig who made the wonderful Tucker and Dale Vs Evil. This time he's playing on creepy kid tropes, particular those from The Omen movies. Adam Scott plays a man who discovers his new wife's (Evangeline Lilly) son might actually be the anti-christ. And because it's Eli Craig, of course it's funny and very good natured as well as playing with the genre.
Gerald's Game (2017)
Another Mike Flanagan offering here – what can we say? he's damn good! – as Jessie (a spectacular Carla Guigino) and her husband Gerald drive to a remote house to try and spice up their marriage with a bit of gentle BDSM. One problem: Jessie is not into it. At all. Two problems: Gerald carks it, leaving her tied up with only her cunning to help her free herself from her prone, handcuffed predicament. Three problems: a mythical, supernatural killer may be in the house. Stephen King, you've done it again. Read our review.
The Purge (2013)
High-concept horror from Blumhouse, which spawned a very successful franchise. The premise is that for one night a year all crime is legal, including murder. The movie follows a wealthy family holed up in their house behind a security system who harbour an injured man earmarked for death by a gang of murderous youths. Political and discursive, as well as violent and fun, the movie did great box office – sequels followed, and a TV show.
Ravenous (2017)
Unusual Canadian zombie movie (in French) which sees remaining stragglers after an outbreak of the infected band together in disparate groups travelling to find other survivors. Ravenous sets up its infected as worshipping a sort of new religion of found items (chairs, TVs etc.) making comment on the zombification of society. It's also funny and quite scary, so there's that.
Veronica (2017)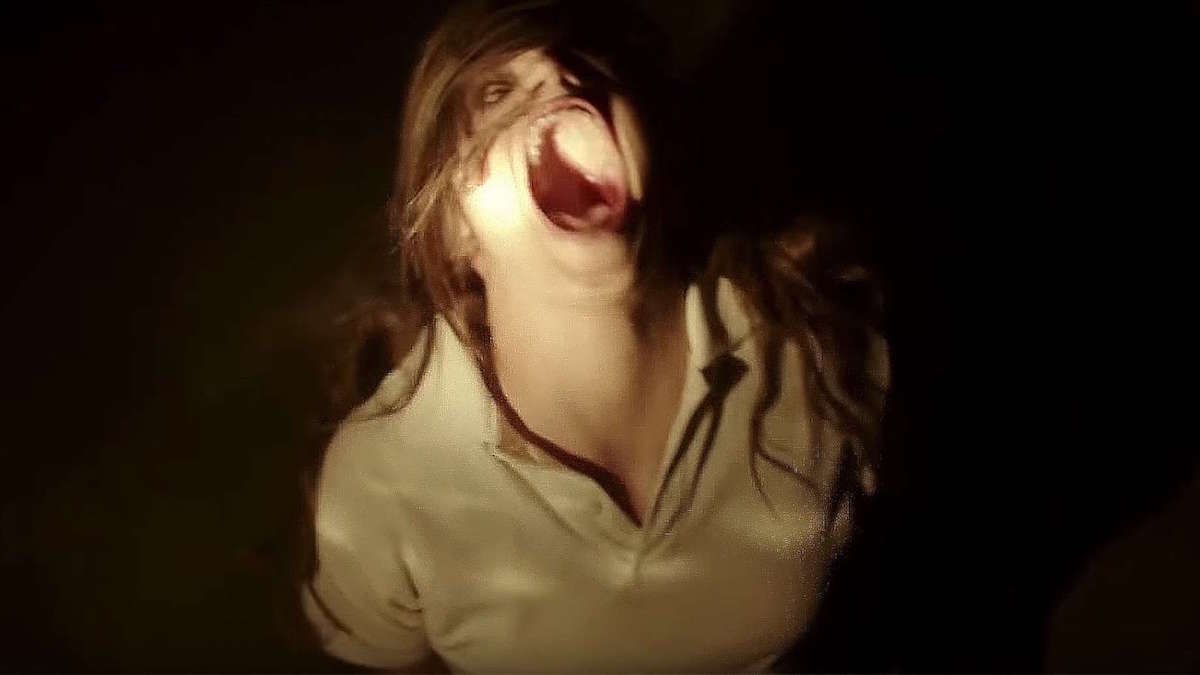 Loosely based on a true story, Veronica is set in Madrid in 1991 and follows a young woman who messes with a Ouija board who thinks she's accidentally summoned an evil spirit. Director by Paco Plaza, one of the two directors behind [REC], the movie gained minor notoriety when it first landed on Netflix because of a few viewers finding it overly scary. It's true there are some seriously creepy bits (but you'll be fine!).
From Beyond (1986)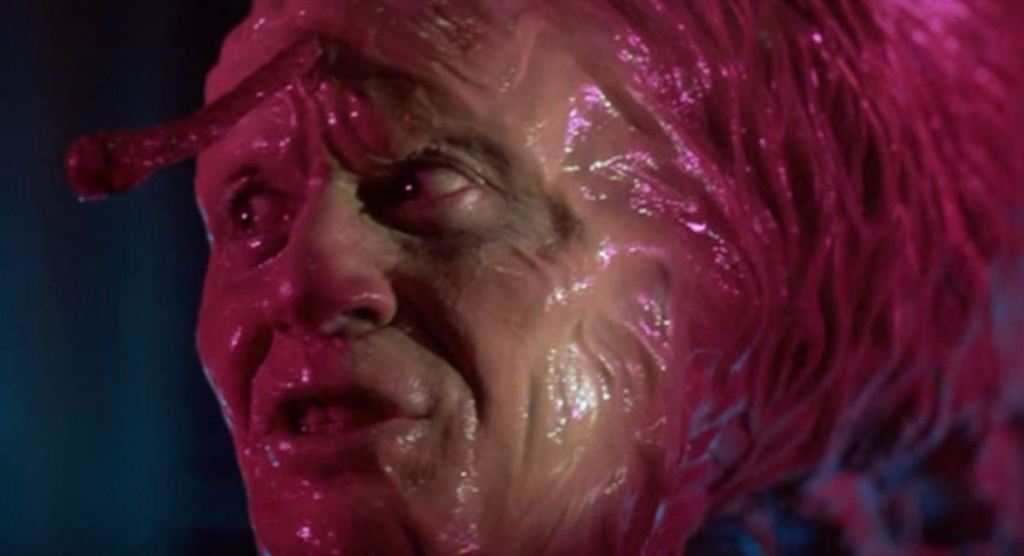 Stuart Gordon (Re-Animator) takes his inspiration from H.P. Lovecraft with this underrated 80s body horror classsic. Based on the short story of the same name by iconic author HPL, if you like your movies just super, super gross, this is likely to be a slam dunk. The legendary Re-Animator team are all back together here as Jeffrey Combs and scream queen Barbara Crampton open a gateway to a really unpleasant reality. Expect goo, neon and all that good stuff.
The Perfection (2018)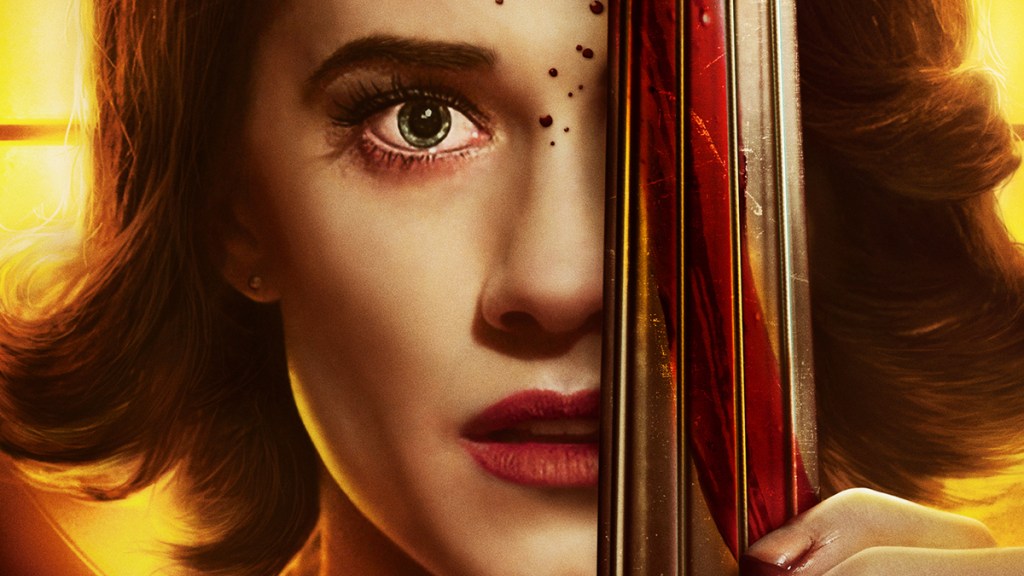 Get Out's Allison Williams and Dear White People's Logan Browning star in this twisty, trashy but nonetheless enjoyable tale of two musical prodigies hothoused at a mysterious academy. It's lurid and lavish (and it's got some fairly dodgy sexual politics, we'd warn you) but great lead performances and a tricksy three act structure that keeps you guessing, make this an entertaining and unusual Friday night pick. Read our review.
Want more horror? Here's our list of 81 genuinely creepy horror movies. Here are some horror movies it's safe to watch with your kids. And here are some underappreciated Scream-inspired horror movies of the 90s.