Features
Best Horror Movies of the Last 15 Years
The 21st century's taste for horror came of age during the past decade, creating new classics of the genre.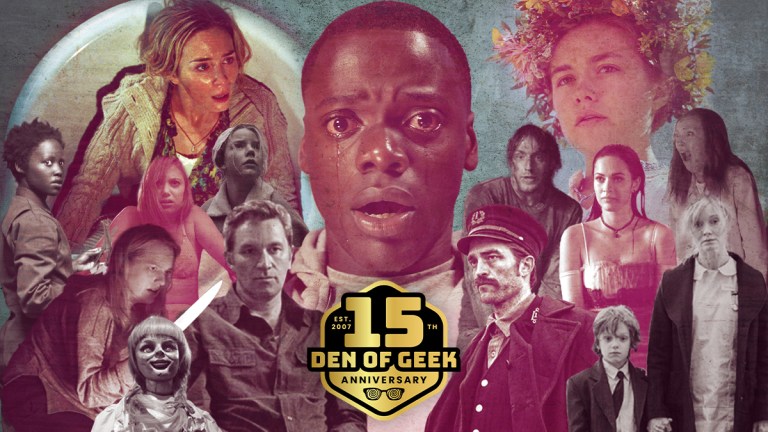 Fifteen years ago, the term "elevated" and "horror" rarely shared the same sentence, lest someone was talking about the setting of Snakes on a Plane; found footage was considered the spookiest new trend in terrifying audiences; and at least according to box office receipts, October signaled one thing: It was time for a new Saw movie.
So, yes, things have changed a lot in horror and the larger moviemaking landscape in the years since Den of Geek launched in 2007. And through it all, we've been there to cover how 21st century horror cinema seemed to come of age. After the 2000s were generally considered a low point in the art form of making audiences panic—although there are some notable exceptions, including more than a few below—the 2010s saw a renaissance in the genre. Whether they be "elevated" or entertaining crowdpleasers that know how to say boo, there's been a lot of quality to chose from for critics and gorehounds alike.
Ergo, we at Den of Geek, along with some of our readers on Twitter, have put our heads together and voted on what are the 25 best horror movies of the last 15 years. Enjoy.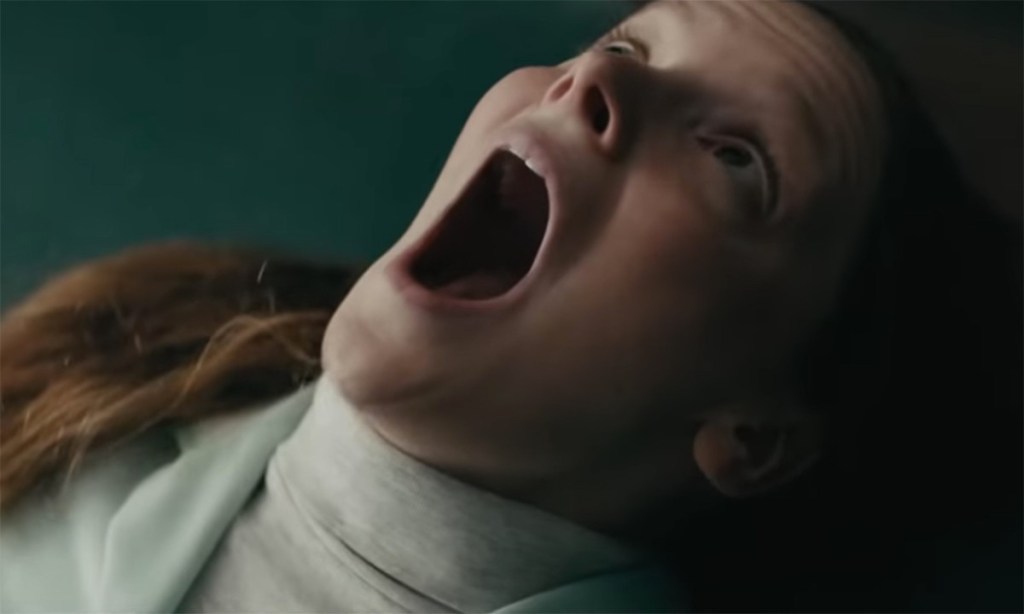 25. Saint Maud (2020)
Saint Maud (2020)
When you look at it in the right crimson light, the Bible might just be one of the scariest books ever written. And what humans have spent millennia doing to each other—and themselves—in its name can certainly give you the willies, a fact that writer-director Rose Glass uses to her advantage in her unnerving feature-length debut, Saint Maud.
A movie about a young woman (future Rings of Power star Morfydd Clark) whose ideas about morality are positively medieval, Saint Maud tracks how believing one is in communication with God can lead to a horrifying descent into Hell. With evocative imagery and an even more bracing lead performance, plus rich supporting work by Jennifer Ehle, Saint Maud is a head trip that more folks need to discover since its spring 2020 rollout was muted by the pandemic. – David Crow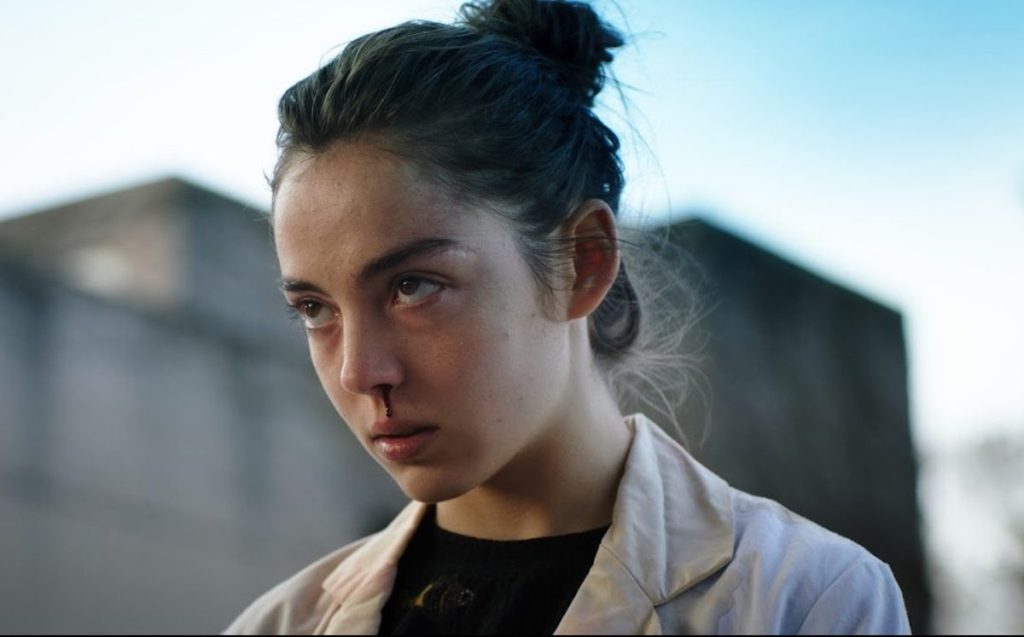 24. Raw (2016)
Rarely has a horror film tapped into female fears and fantasies so acutely as Julia Ducournau's debut Raw. Young vegetarian Justine (Garance Marillier) is forced to eat meat as part of a hazing when she starts at university, which leads her down a dark path, one that her elder sister has already tread before her. This is a cannibal story that's gross, visceral, and funny and speaks to certain pyschosexual urges that usually stay behind closed doors. Ducournau went on to win the Palme d'Or with her follow-up feature Titane, marking her out as one of the most interesting new voices in horror today. – Rosie Fletcher
23. It: Chapter One (2017)
As the second adaptation of Stephen King's gargantuan novel about a child-eating clown from outer space, It does the rare thing: the movie encapsulates clearly and succinctly what makes King's prose so lasting to the imagination. There is a cosmic, almost Lovecraftian weirdness about the monster we call "Pennywise the Dancing Clown," played to unnerving perfection by a smiling Bill Skarsgård; yet there is just as much fixation about what makes a small New England town live (and die). And through it all, It embraces the all-American flavor of optimism that beats beneath most of King's books better than any picture since Stand By Me (1986).
The "Losers Club" of It, composed here of seven superbly cast child actors, experience truly nightmarish sights, but their enduring humanity somehow makes it all feel life-affirming. In truth, this movie is only half of King's novel, but director Andy Muschietti does an impressive job of wrestling that portion into the better angels of King's nature, even if it's filtered through the grin of a demon. – DC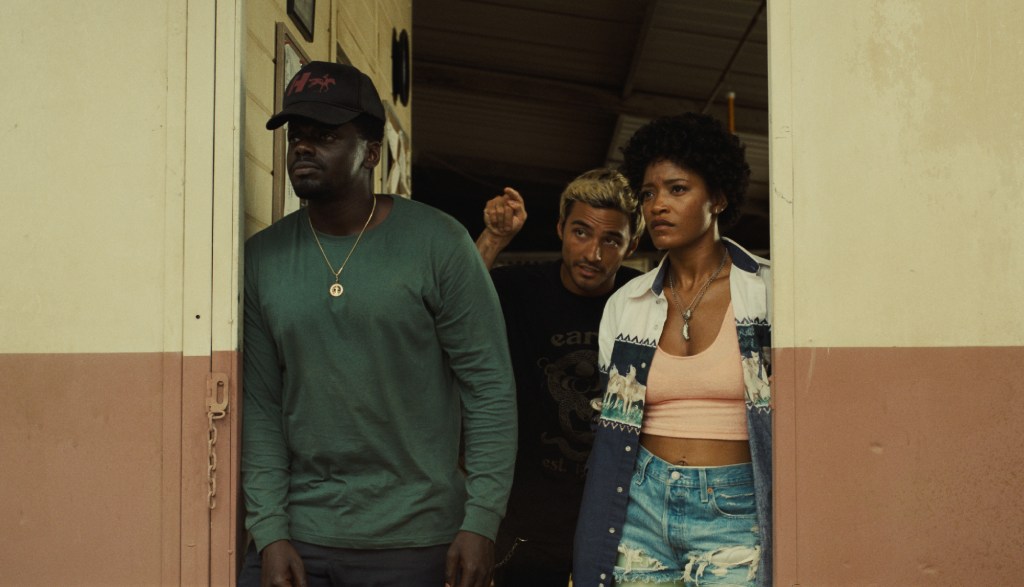 22. Nope (2022)
Jordan Peele's third feature adds a heavy splash of sci-fi to his horror slate. This is the story of a brother and sister (Daniel Kaluuya, Keke Palmer) who run a failing ranch after their father is killed by an errant nickel falling out of the sky. When something huge appears in the sky, the two hatch a plan to get the perfect footage to prove the existence of extraterrestrial life. But underestimate an alien species at your peril…
Peele goes from strength to strength, and Nope is his biggest film yet, with at least one moment of pure horror that will stick with you long after. – RF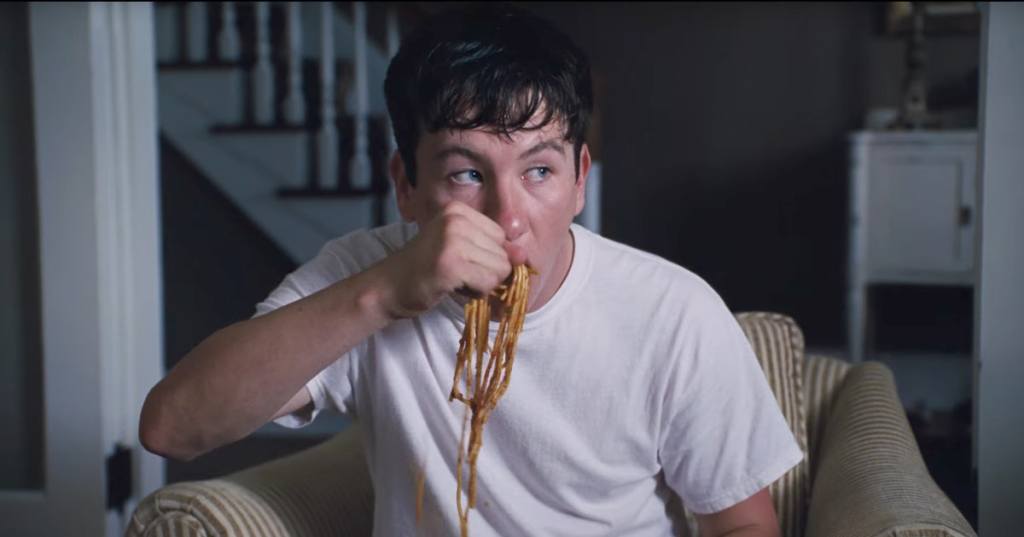 21. The Killing of a Sacred Deer (2017)
This distinctly unsettling horror from Yorgos Lanthimos is inspired by the Greek tragedy Iphigenia in Aulis, by Euripides. Colin Farrell plays a surgeon who invites a young man (Barry Keoghan) into his family life, causing uproar. The Killing of a Sacred Deer is a modern fable, a slow burn revenge tale of careless people having to make unthinkable choices. Farrell and Nicole Kidman as his wife are terrific, but Keoghan is the standout, at once charismatic and disquieting—he's extremely weird but also somehow captivating, rather like the film itself. – RF
20. Overlord (2018)
Largely considered a flop when it was released theatrically in 2018, even though it touted J.J. Abrams' name as a producer, Overlord soon garnered a cult following despite its arguably mismanaged rollout. To be fair, it's a weird film to sum up with a snazzy one-liner, featuring as it does a WWII backdrop and an experimental serum that turns regular folk into monsters. Regardless, everyone in Overlord is operating at full capacity, with newbie director Julius Avery handling the mixed genres with aplomb as a ragtag group of soldiers fall from the sky and stumble upon a Nazi plot that's somewhere between Saving Private Ryan, Re-Animator, Dog Soldiers and Michael Mann's The Keep.
This action-packed body horror yarn also boasted one of the strongest up-and-coming casts around with Jovan Adepo (Babylon), Bokeem Woodbine (Halo), Pilou Asbæk (Game of Thrones), and Wyatt Russell (Thunderbolts) all scrapping to be the MVP. – Kirsten Howard
19. The House of the Devil (2009)
Ti West's third feature-length film is also the movie that cemented him as one of horror's bright new auteurs. He's made a lot of new classics in the genre before and since, but it really was with The House of the Devil where many recognized that this guy intuits the vocabulary of the genre at a granular level.
Set during the 1980s and wearing its vintage influences on its sleeve (which include religious horror movements from the 1960s and '70s), The House of the Devil is an exercise in knowing the anticipation of something horrible is far more dreadful than any image of babysitters being torn apart. So for almost the entirety of Devil's 95 minutes, we must shadow star Jacqueline Donahue as she slowly comes to understand just how damned she is. When the Devil worshippers finally come for her at the end, it's almost a relief. – DC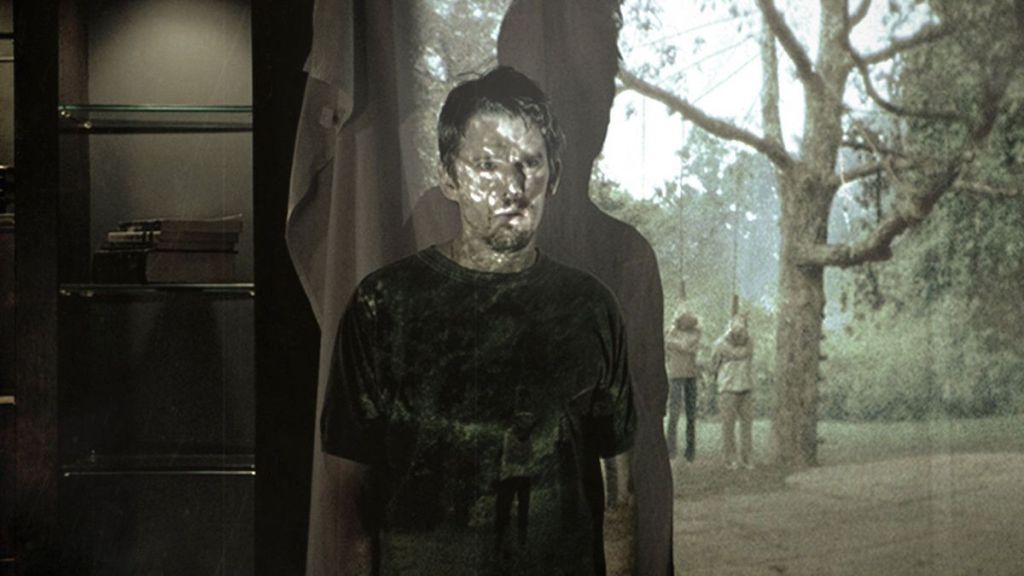 18. Sinister (2012)
Following an ill-advised foray into sci-fi with a pointless remake of The Day the Earth Stood Still, director Scott Derrickson found himself back on familiar ground with this 2012 mini-classic, which Derrickson co-scripted with C. Robert Cargill. The film follows a true crime writer named Ellison Oswalt (Ethan Hawke), who moves his family into a house where the previous occupants were brutally murdered. Hoping to write a book about the case, Oswalt discovers a box of home movies in the attic that makes him realize he's stumbled into something far more inexplicable and dangerous than he could have imagined.
From the opening scene—a "home movie" of the family who lived in the house beforehand being hanged en masse—Derrickson sets a tone of suffocating dread. Oswalt's viewing of the other film reels he discovers along the way is also a clever integration of the "found footage" subgenre into an otherwise traditional narrative. The movie is genuinely unnerving for most of its running time: Derrickson sustains the mood effectively too, although he goes to the jump scare well probably a bit too much. In the end, however, a string of frightening sequences, an original new menace, and Hawke's effective portrayal of a desperate, increasingly frantic family man help Sinister leave its mark. – Don Kaye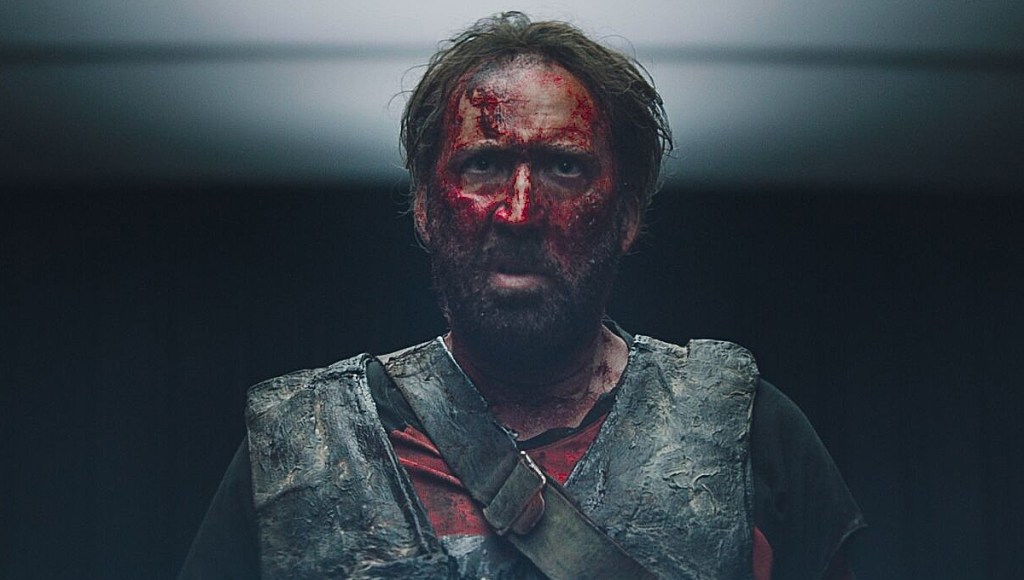 17. Mandy (2018)
Here we are in the latter days of Nicolas Cage's acting career where one of the most prolific actors of a generation has become even more prolific, appearing in an apparently unending procession of bizarre genre movies. And perhaps none is more bizarre, and unapologetically psychedelic and colorful, than Panos Cosmatos' 2018 masterpiece, Mandy. While some folks may immediately zero in on that one scene where Cage, clad in tighty-whities, chugs a handle of vodka and alternately rages and weeps, Mandy as a film, and Cage's performance in it, are far more than a novelty or curiosity.
After all, Cage's character Red has good reason to behave that way, having just witnessed unimaginable horrors inflicted on a loved one at the hand of an apparently satanic gang of bikers, making this a heartbreaking moment rather than a gonzo one. And then there's the gallons of LSD that characters appear to consume throughout the movie, whose lysergic haze leaks out onto the film itself, bringing with it gorgeous colors that only make the nonstop, brutality and ever more disturbing acts of violence all the more unsettling.
Cage's haunted Red makes for the actor's best performance in over a decade while Cosmatos evokes heavy metal and prog rock album covers, vintage Dungeons & Dragons Monster Manual art, and other vivid horrors with ease. Mandy is not for the faint of heart, but if you're willing to take that ride, you'll be rewarded. – Mike Cecchini
16. Black Swan (2010)
One of the few movies on this list to win an acting Oscar, Black Swan was an "elevated horror" film before that term became a meaningless buzzword. With this picture, director Darren Aronofsky not so subtly remakes Repulsion (1965) for a modern sensibility. He also creates a fascinating companion piece to his previous movie, The Wrestler (2008), by contrasting the self-destruction demanded by all art forms, high and low.
Yet the act of self-annihilation is genuinely thrilling in Black Swan's case thanks to a tour de force performance by Natalie Portman as an extremely repressed ballet dancer whose childlike desire "to be perfect" ascends to a place of rapturous madness. In lesser hands, the ending could be construed as bleak and brutal, but the supreme joy on Portman's face suggests you've just witnessed a triumph. – DC
15. Lake Mungo (2008)
This Australian curio from director Joel Anderson is a strange mockumentary about a girl who drowned in a dam and the implications on her family after. The movie shares traits with Twin Peaks but comes with an enormous dose of pathos, too. Alice Palmer is a troubled youngster with dark secrets who confesses to a psychic, "I feel like something bad is going to happen to me. I feel like something bad has happened to me, it hasn't reached me yet, but it's on its way. And it's getting closer." It has. It is. And when you see what Alice has seen, it's unbearable. – RF
14. Jennifer's Body (2009)
Girlfight director Karyn Kusama waded into Jennifer's Body with the gloves off back in 2009, making a uniquely feminist cult movie in the horror genre as a result. This underrated gem always had its fans, but it's been appreciated with more clarity in the wake of the #MeToo movement. Indeed, the core story is close to the bone. It kicks off with a group of men thoughtlessly sacrificing a young woman to further their own careers, and the carnage that follows cuts down to the marrow as the abused Jennifer (Megan Fox) utilizes a ravenous darkness inside to maintain her mental and physical health. Essential stuff. — KH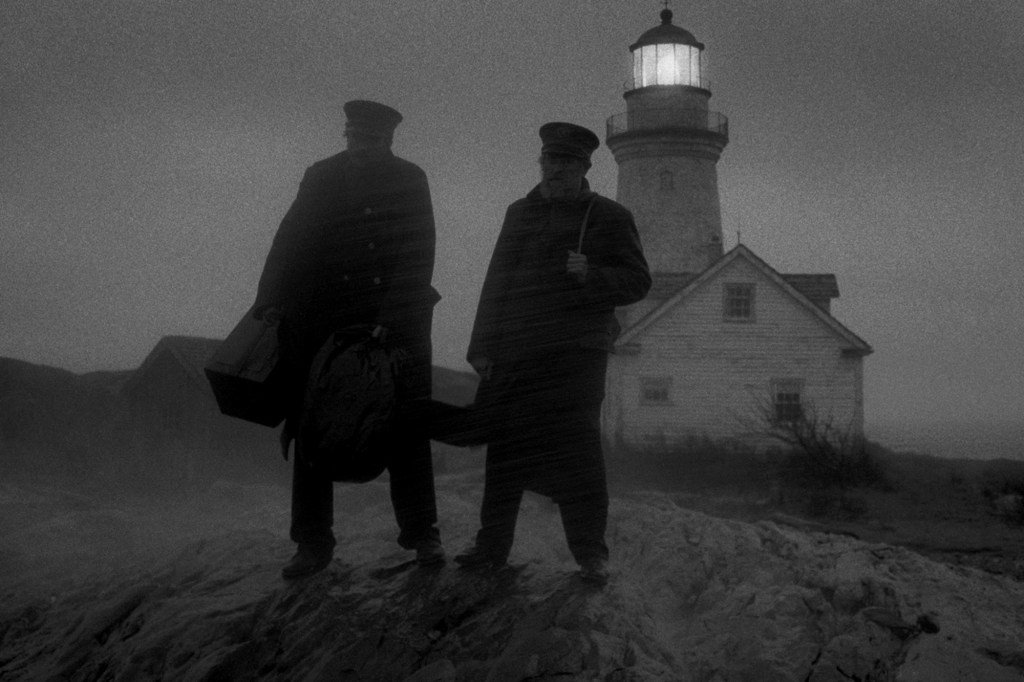 13. The Lighthouse (2019)
There are some who would argue that Robert Eggers' sophomore effort is not a true horror movie. But we say those folks have lost their beans. The Lighthouse is a bizarre, claustrophobic, and ultimately maddening dip into nautical terror. Pulling as much from Lovecraft as 19th-century sailor superstitions, Eggers creates a sea-soaked fever dream that is toxically masculine where The Witch was devilishly feminine. He also provides a great two-hander opportunity for Robert Pattinson and Willem Dafoe, who call down the fury of Poseidon in performances that will sweep you away into the deep black. — DC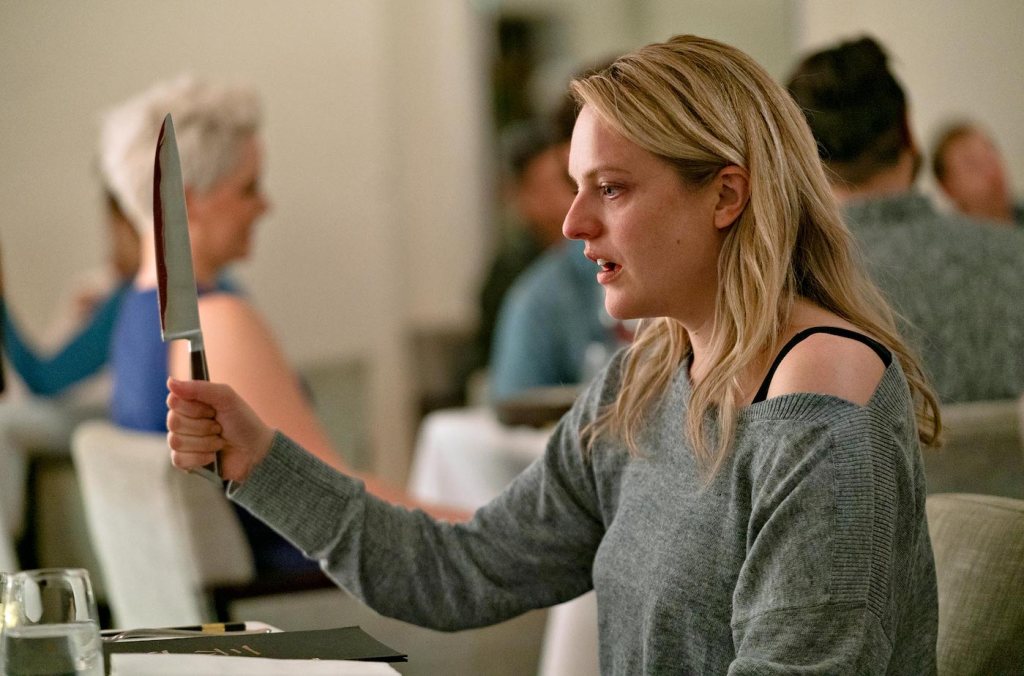 12. The Invisible Man (2020)
Leigh Whannell's update of the classic H.G. Wells story makes some extremely shrewd choices. This isn't a film about a deranged scientist who invents a method of making himself invisible; it's about his wife. This is a story about domestic abuse, with Elisabeth Moss giving an impressive central performance as the abused spouse who is told her husband has taken his own life. But she knows better. This is a tense cat-and-mouser, where the cat is invisible, and no one believes the mouse: a central scene in a restaurant is deeply shocking and absolute nightmare fodder. Clever stuff. – RF
11. A Quiet Place (2018)
John Krasinski's A Quiet Place set a new standard in science fiction horror but did it quietly. We don't know where the invading aliens came from or why they are attacking, only that they are blind and hunt by sound. The Abbott family has been communicating nonverbally for 89 days. Emily Blunt's Evelyn Abbott is pregnant. Babies cry. The silence is almost deafening in the 90-minute feature, which only has about five minutes of dialogue. The first words are spoken 40 minutes in, forcing the audience to sharpen its focus. This makes for pure motion picture storytelling. It's enough to make you scream. — Tony Sokol
10. Midsommar (2019)
A horror movie that takes place almost entirely in bright daylight sounds like a gimmick—but this is the second movie from Hereditary director Ari Aster: it's wall-to-wall trauma. Unlike Hereditary, though, Midsommar does at least have a vein of humor, as recently bereaved Dani (Florence Pugh) takes a trip with her douchebag boyfriend (Jack Reynor) and his friends to a remote Swedish village to join in their mid-summer celebrations. With Wicker Man undertones, Aster's signature graphic deaths, and storming performances from the whole cast, this is a nightmarish psychedelic trip with one of the most delicious endings in recent memory. – RF
9. The Babadook (2014)
The stunning directorial debut of Australian filmmaker Jennifer Kent rocked both audiences and the horror community when it arrived in 2014, arguably becoming one of the films that ushered in the still-ongoing age of what has come to be called "elevated horror." Essie Davis gives a heartbreaking performance as a young widowed mother who is either facing a supernatural entity in her home or a psychological breakdown—or perhaps both. The film sustains a mood throughout that is both genuinely terrifying and also quite moving, with the entity, in the best tradition of great horror tales, becoming a powerful metaphor for unexpressed grief. — DK
8. The Conjuring (2013)
Sometimes a bump in the night is used subtly by a filmmaker: it's an anomaly, an inexplicable mystery in the dark. And sometimes, a director just wants to make you jump for the umpteenth occasion as their rollercoaster accelerates toward the next drop. James Wan is the latter type of storyteller, and his thrill ride achieved peak form in The Conjuring, a spectacle that's determined to leave you smiling as much as shrieking.
What makes the original 2013 movie a cut above, though, is the effort Wan and stars Patrick Wilson and Vera Farmiga put into turning the archetypal "paranormal investigators" into sentimental superheroes. It's the best haunted house attraction in town and strangely endearing. — DC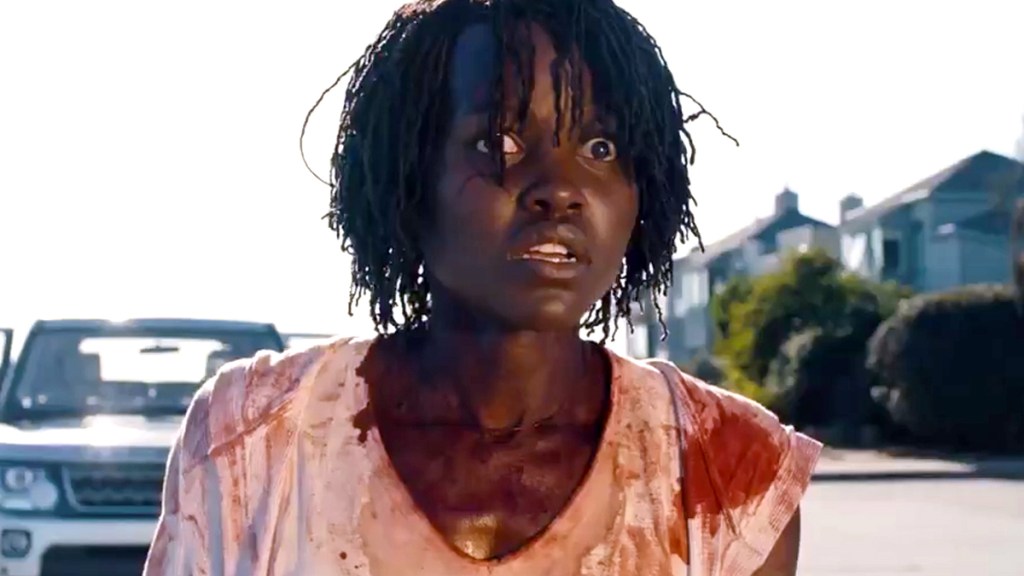 7. Us (2018)
Though Us doesn't quite have the political clout of Jordan Peele's debut Get Out, it definitely shows the filmmaker developing his visual style. This tale of doppelgangers terrorizing a family on vacation is distinctive and disturbing, with astonishing double performances from the main cast: Lupita Nyong'o, Winston Duke, Shahadi Wright Joseph, and Evan Alex. A violent home invasion chiller with a major twist, for the first two acts at least, Us is one of the most unsettling films of the last decade and a half. Though the very end leaves more questions than answers, the imagery will stick with you longer than any vagaries. – RF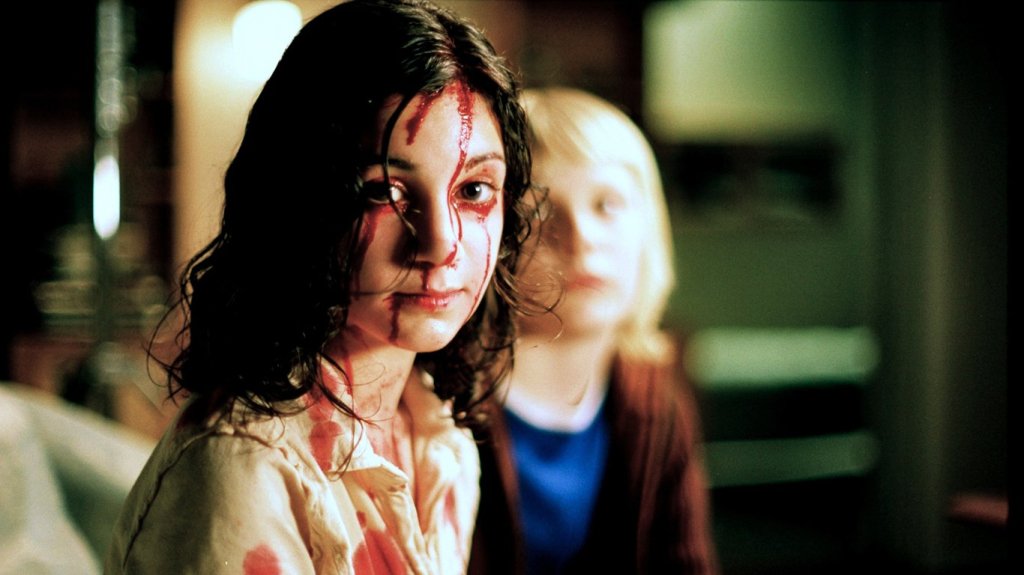 6. Let the Right One In (2007)
People can't leave this 2008 Swedish horror picture alone. Since its release, there's been an American remake, a stage production, and, this October, a 10-part Showtime TV series. Tomas Alfredson's adaptation of John Ajvide Lindquist's novel is uniquely atmospheric, with real beauty and unforgettable sequences. (The swimming pool revenge scene in the trailer for Netflix's Wednesday Addams series is surely an homage.) Set in the 1980s, it's a singular love story between a young boy and a strange girl who, as she says, is… not a girl. Poetic and dark, with captivating performances from its leads, the continuing obsession is no wonder. — Louisa Mellor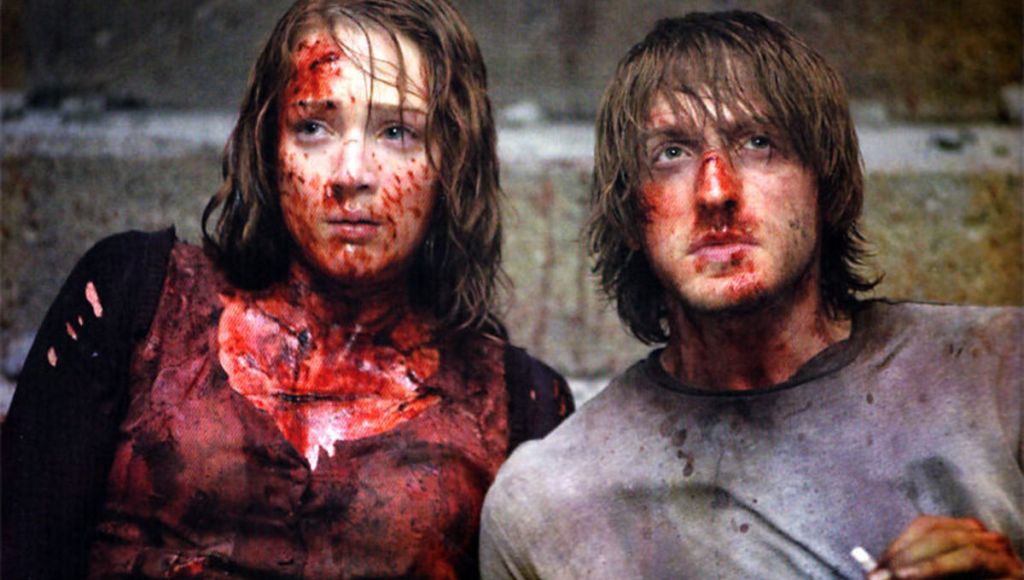 5. The Cabin in the Woods (2012)
Before superhero movies borrowed (and exhausted) their house style, writers like Drew Goddard and Joss Whedon's meta-textual humor felt transgressive and exciting. Take The Cabin in the Woods, for example. This self-aware chiller is both a sincere, R-rated love letter to its genre and a smirking deconstruction of it. This effect is achieved by the movie placing just about every gory horror trope of the last 50 years into a blender and mixing until there's red paste dripping off your walls.
It should be a mess, and yet, surprisingly, it's a marvel, particularly whenever Richard Jenkins and Bradley Whitford are on hand to snark about the latest cliché we're indulging yet again. — DC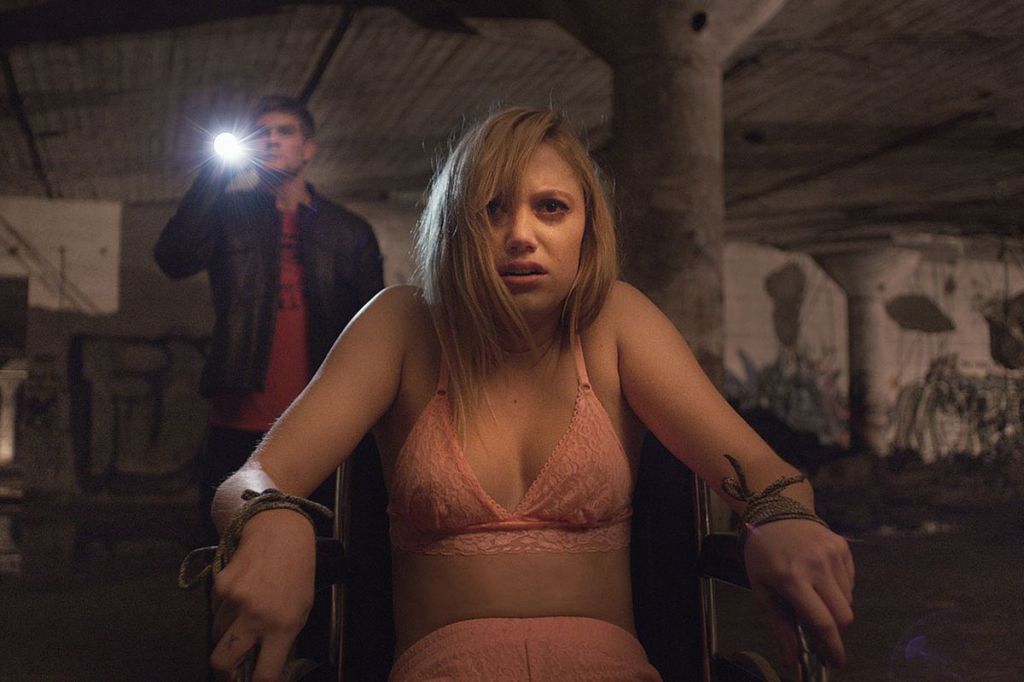 4. It Follows (2014)
We all know the terror of being followed, either in a dream or in real life, but trying to capture that tension onscreen is a tricky process. It Follows succeeds throughout, thanks to a low-fi approach, an ingenious conceit, and wide-angle lenses to spare.
Though David Robert Mitchell's sophomore movie plays with genre tropes, it doesn't take them to a meta level, allowing its characters to organically address a threat that can also be interpreted in different metaphorical ways. After the credits roll, the film lingers in a place beyond the reach of comprehension. Like the entity at its center, it follows you forever, mainly because it refuses to answer any questions but also because none of us will ever escape our own deadly fate. – KH
3. The Witch (2015)
Robert Eggers' feature debut as a writer-director remains one of the finest horror films of this or any other decade: a slow-burning and frightening look at religious conviction, humanity's relationship with nature, and the seductive and/or sinister power of both.
In the 1630s, a rigid Puritan patriarch and his family, despite being estranged from their community, set about living as piously as possible—but the vast forest on the edge of their land has other ideas. The atmosphere, period details, and setting are brilliantly realized, while the eponymous monster is reinvented as a primal force almost beyond human understanding. Eggers remains a filmmaker to watch, and we can also thank him for introducing the magnetic Anya Taylor-Joy to the world in her first film appearance. — DK
2. Hereditary (2018)
READERS' CHOICE
Writer-director Ari Aster arrived on the horror scene like a Stage 4 Linda Blair possession when Hereditary premiered at Sundance in 2018. Technically a poignant and moving allegory about grief and how the things we don't say fester, Hereditary was also the most wretchedly disturbing misery anyone had seen at the cinema in years.
The story of a small, isolated family initially dealing with the loss of a maternal grandmother, Hereditary is a slow-moving descent into the deepest, dankest of hells. For here is the inferno that nearly every member of the Graham clan thinks they deserve on some level. The most pitifully damned is Toni Collette's Annie. The star gives a towering, career-best performance that lingers to this day… particularly when you turn out the lights. — DC
1. Get Out (2017)
Writer-director Jordan Peele's first film is an expertly crafted race satire about the illusion of safety. It's a remarkable debut that makes its point with wit and indelible imagery. What point? That overt racism isn't the only danger to Black people; white liberals can also start the theme from Jaws playing in the mind of a Black man, and for good reason. What imagery? A hypnotically revolving teaspoon, a dead deer, "the Sunken Place"…
Even the title has layers. Get Out isn't just what movie theater audiences shout at horror films; it's what the inner voice says when you know how unsafe you are despite being told that everything's fine. That's what Chris (Daniel Kaluuya) keeps being assured of on his first visit with his white girlfriend's parents. As Chris discovers, with sickening tension, things are far from fine. An award-winning, financial and critical success for Blumhouse Productions, Get Out didn't just make bank—it made history. — LM