Features
Best Horror Movies on Netflix for October 2022
Spooky season is upon us - time to snuggle down with the best horror movies Netflix has to offer.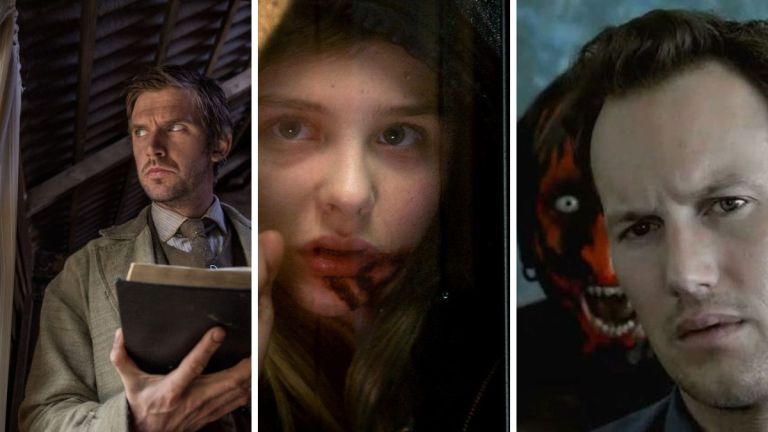 Tis the season to be spooky! Halloween, or 'weird kid Christmas' is coming soon, along with the shortening of days, darkening of nights and encrappening of the weather. All the long dark evenings are all the better to hunker down and catch up on your horror movie watching. We have scoured Netflix back catalogue to pick out the best horror movies. Weirdly, the streamer hasn't actually added any great new horror content this month (unless you count Hotel Transylvania 2) but fortunately there's a great selection on the service already to choose from. There's something for every horror hound!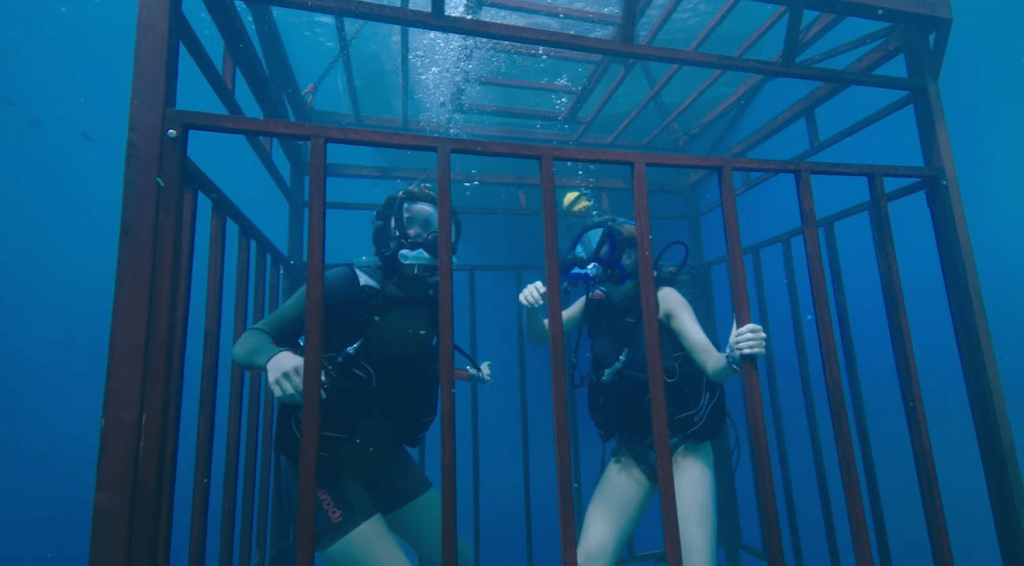 47 Meters Down
UK Only
Amidst the many modern shark movies, 47 Meters Down happens to be one of the best. This is partly because the premise is extremely simple and extremely effective. Two sisters (Claire Holt and Mandy Moore) are stuck in a shark cage at the bottom of the ocean. They have less than an hour of oxygen. There are a bunch of sharks. For the most part, it's just that – the two trying to underwater problem-solve their way out of getting eaten, getting the bends or drowning. It's as claustrophobic as it is dizzying, and Moore, Holt and the sharks are all good. It's also refreshing that these are not malevolent mega sharks bent on revenge, they are just… some sharks. There's perhaps one ending too many here, but for the most part this is a fun sharky romp.
Annihilation
UK Only
An all star cast, including Natalie Portman, Jennifer Jason Leigh, and Tessa Thompson, plus the quality direction of Alex Garland wasn't enough to secure this horror sci-fi based on Jeff Vandermeer's novel a theatrical release in the UK—or box office success in the U.S. Never mind that though. It just means you can watch it for free on Netflix. Portman joins a crew of women exploring the mysterious Area X where her husband ventured some time before and came back changed. It's a weird, unfamiliar landscape of beautiful flora and terrifying fauna defying explanation until the strange, indelible finale (not sure what it means? Have a read of this explainer). And you can check out our review, too if you like.
Apostle
U.S. and UK
Apostle comes from acclaimed The Raid director Gareth Evans and is his take on the horror genre. Spoiler alert: it's a good one. Dan Stevens stars as Thomas Richardson, a British man in the early 1900s who must rescue his sister, Jennifer, from the clutches of a murderous cult. Thomas successfully infiltrates the cult led by the charismatic Malcom Howe (Michael Sheen) and begins to ingratiate himself with the strange folks obsessed with bloodletting. Thomas soon comes to find that the object of the cult's religious fervor may be more real than he'd prefer.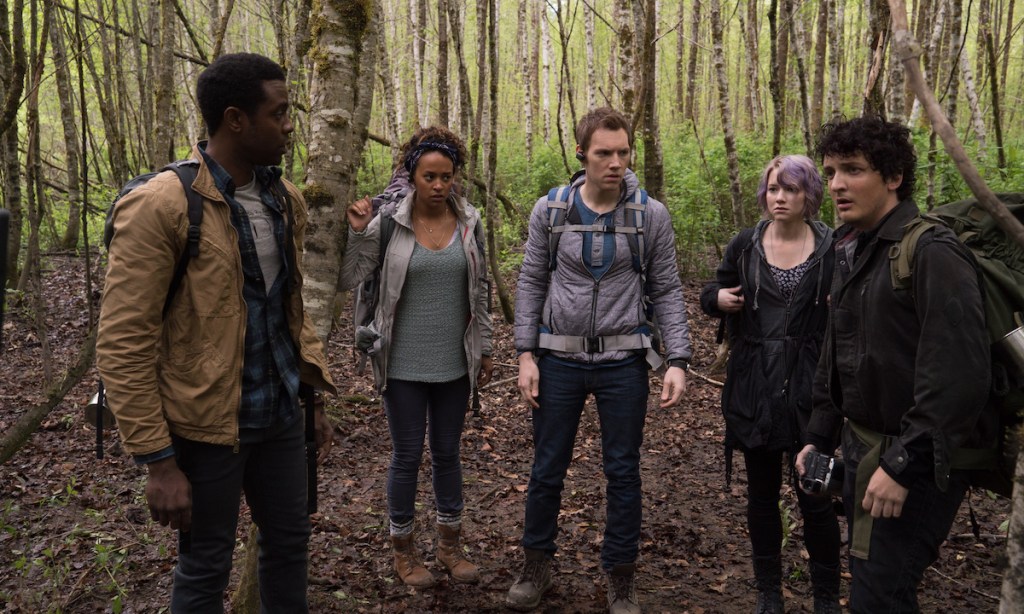 Blair Witch
U.S. Only
When it comes to The Blair Witch Project, nothing will ever top the original, despite several attempts to do just that. That said, while no one will ever go out of their way to defend 2000s absolutely dismal Book of Shadows, there's quite a bit of merit to Adam Wingard's legacy sequel from 2016. Simply titled Blair Witch, this installment follows a new group of campers as they search the woods for answers as to what happened to the original trio from the first film.
The scares that ensue can feel a bit paint-by-the-numbers at times, as the characters begin to hear things at night and soon begin to disappear one by one, all leading to the inevitable end you know is coming. But there are also some clever new twists, such as the inclusion of drone cameras, which give us a new vantage point that helps set this mockumentary apart from the original. Wingard also makes some unexpected tweaks to the continuity of the first film which are at least interesting failures. There have been far worse horror sequels.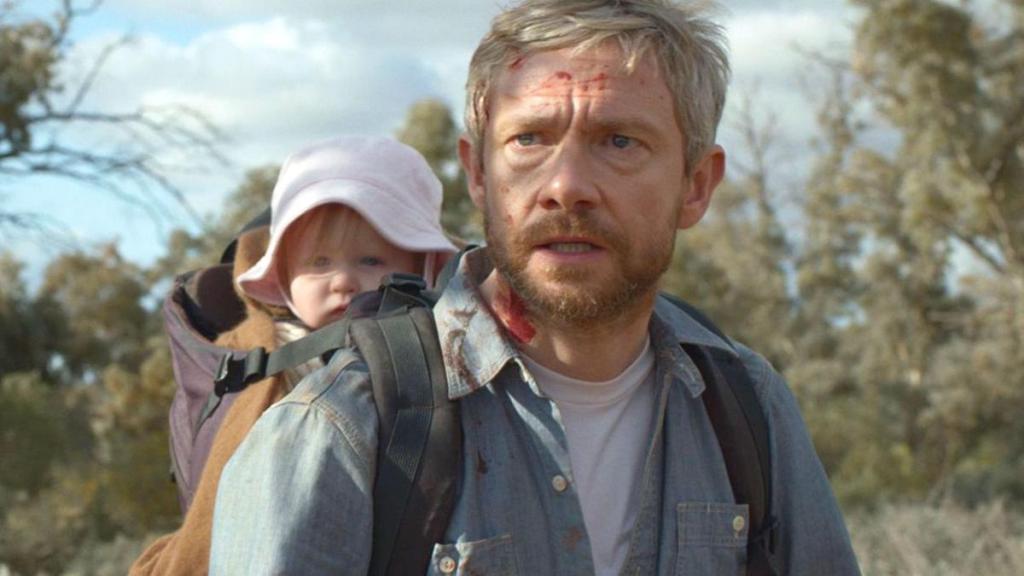 Cargo
U.S. and UK
Martin Freeman stars in this Netflix original developed from a short directed by Ben Howling and Yolanda Ramke. Set in the Australian outback, Freeman is a father trying to find someone to protect his child in the middle of a zombie apocalypse. More wistful and emotional than that sounds on paper, there's a fascinating subplot about an Aboriginal girl mourning her father and the final set piece is unforgettable. Check out our review.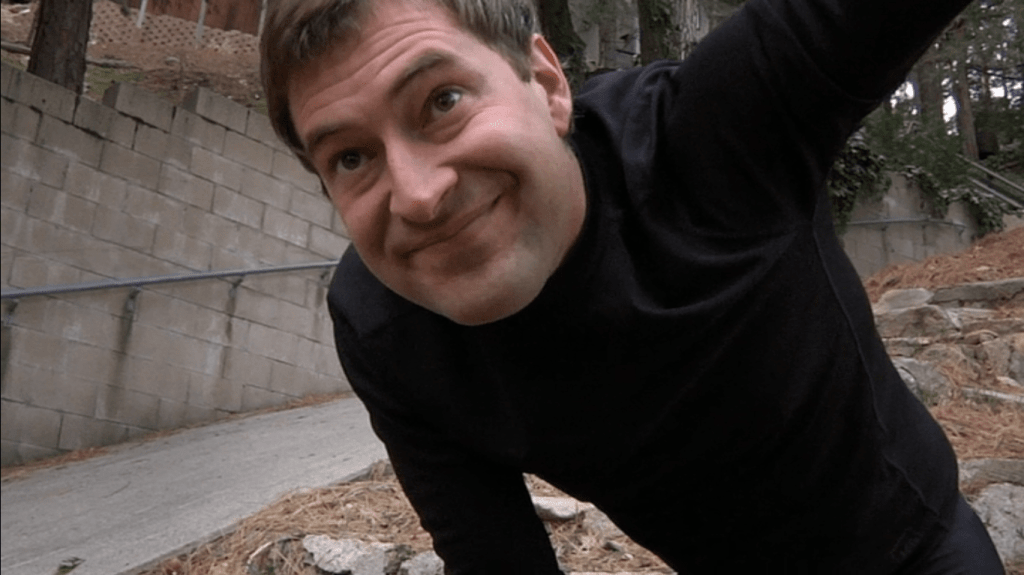 Creep
U.S. and UK
No, not the one set on the tube, this 'mumblegore' horror is far weirder than that. Director Patrice Brice plays Aaron, a videographer hired by Mark Duplass' Josef to make a video for his kid to watch after he's died of a terminal illness. Or did he? Playing on the power of politeness and the awkwardness of male relationships, this is a highly original, itchily uncomfortable watch. Creep 2 is also on Netflix, and also good!
The Conjuring 2
U.S. Only
Ed and Lorraine are back! Or at least their highly romanticized and lovable cinematic alter-egos are in the first (and still best) Conjuring sequel. That includes all the underwhelming spinoffs too. This movie takes significant artistic license while recounting the "true story" of the Enfield Poltergeist in north London. Truthfully, it's a slightly more urban and working class scenario for James Wan to get up to his usual tricks, but thanks to a sharp script by Wan, Chad Hayes and Carey Hayes, as well as a great cast, it's still a winning formula.
How many other horror movies win you over with the lead crooning Elvis songs? Exactly. Also, beware the painting of a "nun."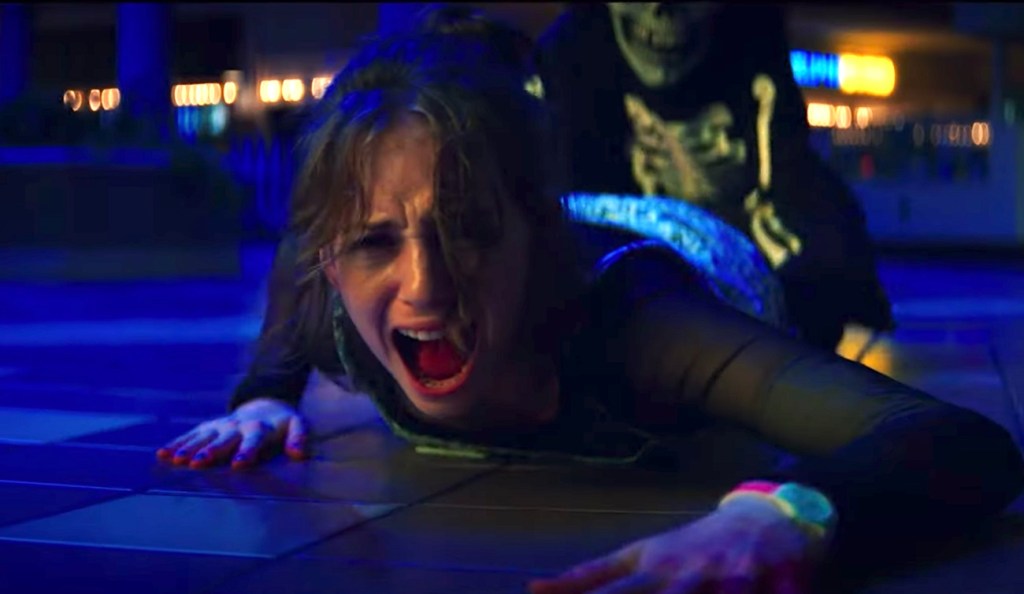 Fear Street trilogy
U.S. and UK
These movies, set in three different time periods and invoking three different horror styles were released weekly almost as an extended boxset. It was a smart move and the release felt like an event as viewers waited to see how the stories would interlink and loop back to the 1994 setting of number one. Leigh Janiak directs the series which owes a debt to Stranger Things as well as, of course, its horror predecessors including Scream, Friday the 13th and even The Witch. The movies are based on the Fear Street books by R.L Stine and so have a YA vibe as well as a bit of social commentary as the youths of Shadyside seem to be cursed as opposed to their privileged neighbors in Sunnyvale.
Gerald's Game
U.S. and UK
We are living in a renaissance for Stephen King adaptations. But while there have been many killer clowns and hat-wearing fiends getting major attention at the multiplexes, the best King movie in perhaps decades is Mike Flanagan's underrated Gerald's Game. Cleverly adapted from what has been described as one of King's worst stories, Gerald's Game improves on its source material when it imagines a middle-aged woman (Carla Gugino) placed in a terrifying survival situation after her husband (Bruce Greenwood) dies of a heart attack during a sex game.
Handcuffed to a bed in their remote cabin in the woods, Gugino's Jessie must face the fact no one is coming to save her in the next week… more than enough time to die of dehydration or the wolf prowling about. Thus the specter of death hovers over the whole movie, seemingly literally with a monstrous shade emerging from the shadows to bedevil Jessie each night. A trenchant character study that frees Gugino to show a wide range of terror, determination, and finally horrifying desperation, the movie delves into the shadows of a woman haunted by trauma and demons almost as scary as her current situation. Almost.
His House
U.S. and UK
Remi Weekes' debut feature is a surprise gem which won him a BAFTA for Outstanding British Debut. It stars Gangs of London's Sope Dirisu and Loki's Wunmi Mosaku as a refugee couple who've been housed in a large but dilapidated property in a city outside London. The two have brought demons with them that inhabit the house while the horrors of the situation that brought them here, and the one they now find themselves in, loom large. It's an intelligent critique of how we treat refugees at the same time as being a genuinely scary ghost story.
Hush
U.S. and UK
In his follow-up to the cult classic Oculus, Mike Flanagan makes one of the more clever horror movies on this list. Hush is a thrilling game of cat-and-mouse within the typical nightmare of a home invasion, yet it also turns conventions of that familiar terror on its head. For instance, the savvy angle about this movie is Kate Siegel (who co-wrote the movie with Flanagan) plays Maddie, a deaf and mute woman living in the woods alone. Like Audrey Hepburn's blind woman from the progenitor of home invasion stories, Wait Until Dark (1967), Maddie is completely isolated when she is marked for death by a menacing monster in human flesh.
Like the masked villains of so many more generic home invasion movies, John Gallagher Jr.'s "Man" wears a mask as he sneaks into her house. However, the functions of this story are laid bare since we actually keep an eye on what the "Man" is doing at all times, and how he is getting or not getting into the house in any given scene. He isn't aided by filmmakers who've given him faux-supernatural and omnipotent abilities like other versions of these stories, and he's not an "Other;" he's a man who does take his mask off, and his lust for murder is not so much fetishized as shown for the repulsive behavior that it is. And still, Maddie proves to be both resourceful and painfully ill-equipped to take him on in this tense battle of wills.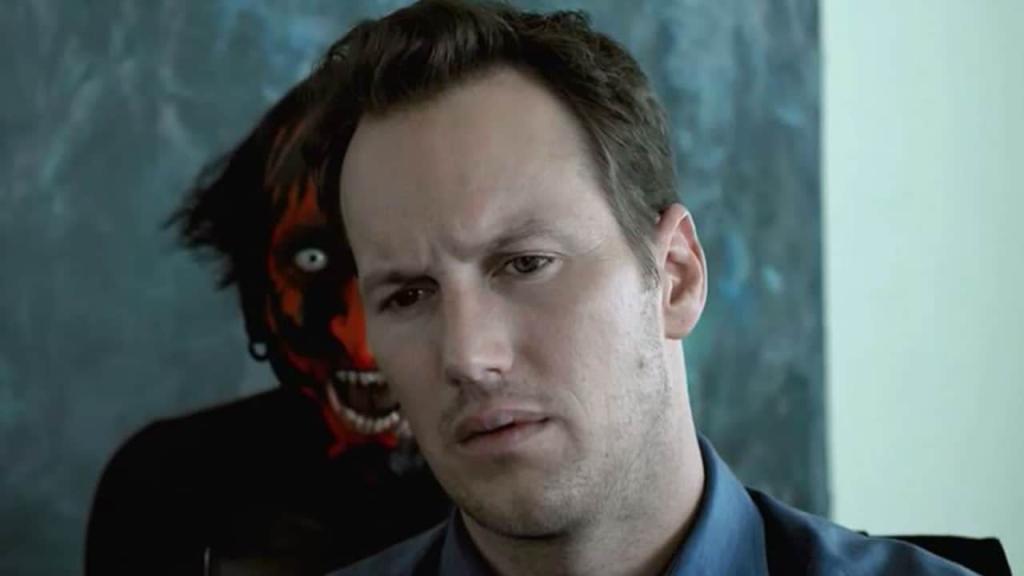 Insidious
U.S. and UK
Insidious is the start of a multi-film horror franchise and a pretty good one at that. Patrick Wilson and Rose Byrne star as a married couple who move into a new home with their three kids. Shortly after they move in, their son Dalton is drawn to a shadow in the attic and then falls into a mysterious coma from which they can't wake him.
It's at this point that the Lamberts do what horror fans always yell at characters to do: they move out of the damn house! Little do they know, however, that some hauntings go beyond mere domiciles.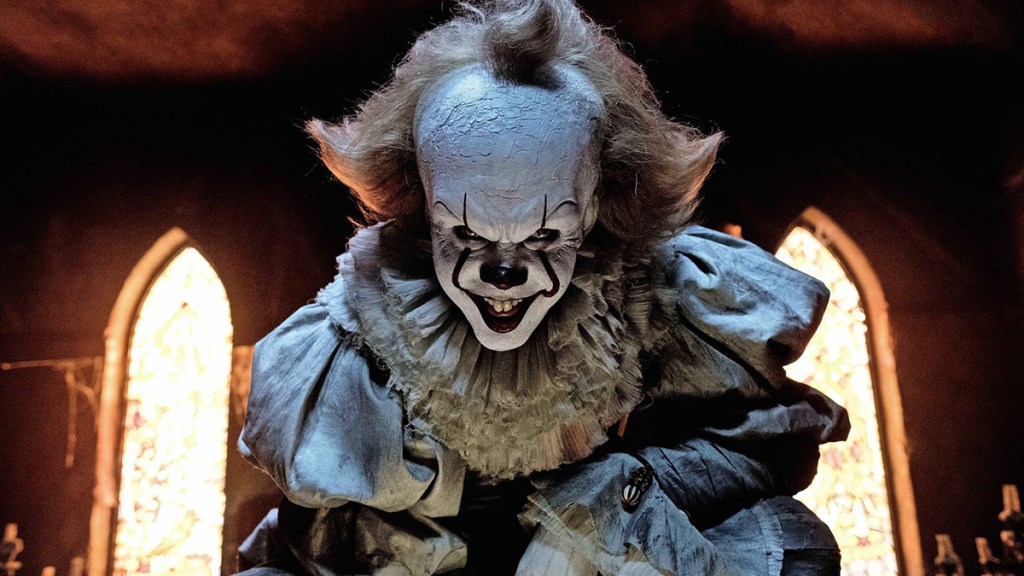 It
U.S. Only
This brilliant adaptation of one half of Stephen King's massive 1987 epic arguably sparked the relatively short-lived revival of King's oeuvre as a viable box office prospect. But even if director Andy Muschietti's film hadn't become the highest-grossing horror movie of all time, it would still stand tall as one of the very best adaptations of King's work ever.
Yes, the movie is suffused with a sense of suffocating dread and contains some particularly nasty violence, but it also captures the heart and soul of the story: the relationship between seven young friends who bond together in what they come to call the Loser's Club, as they battle an evil entity that lives under the streets of Derry, Maine and feeds on fear. Muschietti gets tremendous performances out of his young actors, and Bill Skarsgard delivers a terrifying portrayal of the manifestation known as Pennywise the Dancing Clown.
By focusing on the children, their relationships with each other and their parents, and the way each of them deals with both the encroachment of death and adulthood, It dives into the kind of character development rarely seen in modern horror fare and remains a remarkable genre accomplishment.
It Follows
U.S. Only
As one of the movies credited with kick-starting the modern era of "elevated horror" (if you believe in such presumptuous terms), writer-director David Robert Mitchell's It Follows remains irresistibly creepy all these years later. That's because while the film deals with a loaded metaphor for sexually transmitted diseases—with a curse causing an evil entity to "follow" you until it consumes you all after a night of decidedly unprotected sex—the terror is somehow even more primal than that.
It Follows reaches toward the ancient subconscious we all share and articulates, in '80s slasher movie trappings, the darkest realization: Everything ends. And one day time will run out.. Like the crocodile in Peter Pan, the embodiment of Death itself comes for poor Maika Monroe, and it'll be resisted for only so long. Her young Jay might be in the blush of first love, but every new beginning invites an inevitable, all-consuming end.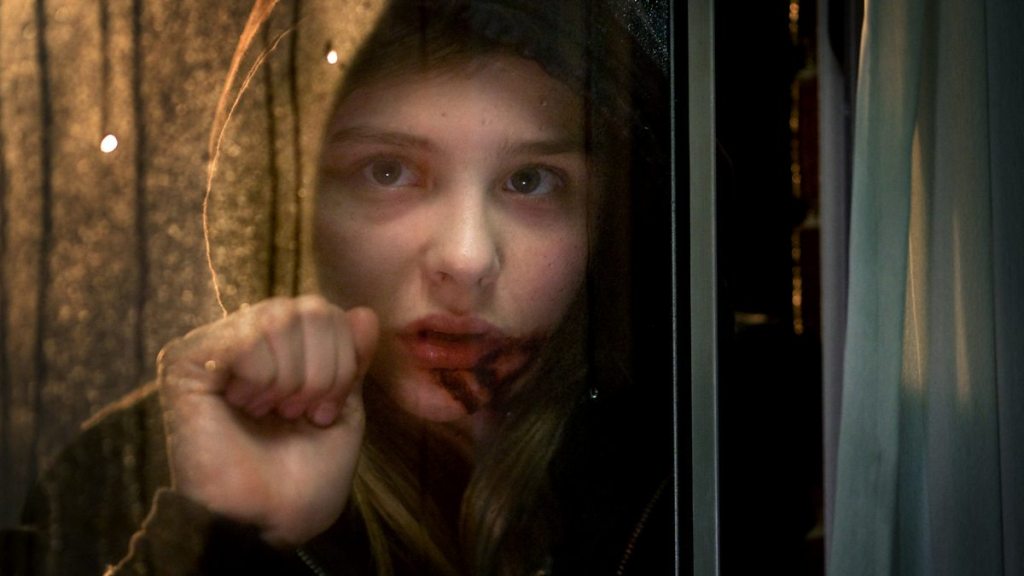 Let Me In
U.S. Only
Abby (Chloë Grace Moretz) has been 12 years old for a very long time. She knows the tortures of inner solitude, the insecurities of the mistreated misfit, and the raging undercurrent of pre-adolescent violence. That is a specialty, and a delicacy. So when she moves next door to Owen (Kodi Smit-McPhee), who is brutally and routinely bullied, dehumanized, and humiliated at school, lessons are learned and meals are served, bloody and raw.
Matt Reeves lovingly reimagines Swedish writer-director John Ajvide Lindqvist's 2008 eternal-child-vampire masterpiece Let the Right One In as a poignant coming-of-age story for those who never get old because the body count is supersized. Reeves painstakingly recreates some of the unforgettable sequences of the source material, is more generous with the gore, and absolutely stingy with Owen's family ties. Equally eerie and affectionate, there is little room for budding romance when a boy's breath fogs up in the cold, and a girl no longer exhales. As gory and tense as the film is, the sadness at its center is its most effectively frightening effect. Until you hit the swimming pool.
Midsommar
UK Only
Ari Aster's follow-up to the traumatizing family horror Hereditary is a lighter affair. Or at least it is for a movie which still begins with a harrowing murder-suicide. Florence Pugh stars as Dani, a girl who has lost her parents and sister in said act, and who persuades her arsehole boyfriend Christian (Jack Reynor) to take her with him to a Swedish village where he is headed with his Swedish friend to partake in the Midsommar celebrations. Dani's severe grief is then enhanced with psychedelics, which are snuck into her food, creating a truly nightmarish experience for her. That's until maybe it isn't.
Aster's film takes place almost entirely in bright daylight, in an idyll dressed with multicoloured flowers, which pulse in time with Dani's troubled mind. It's beautiful, horrific, quite funny, and has an ending to die for.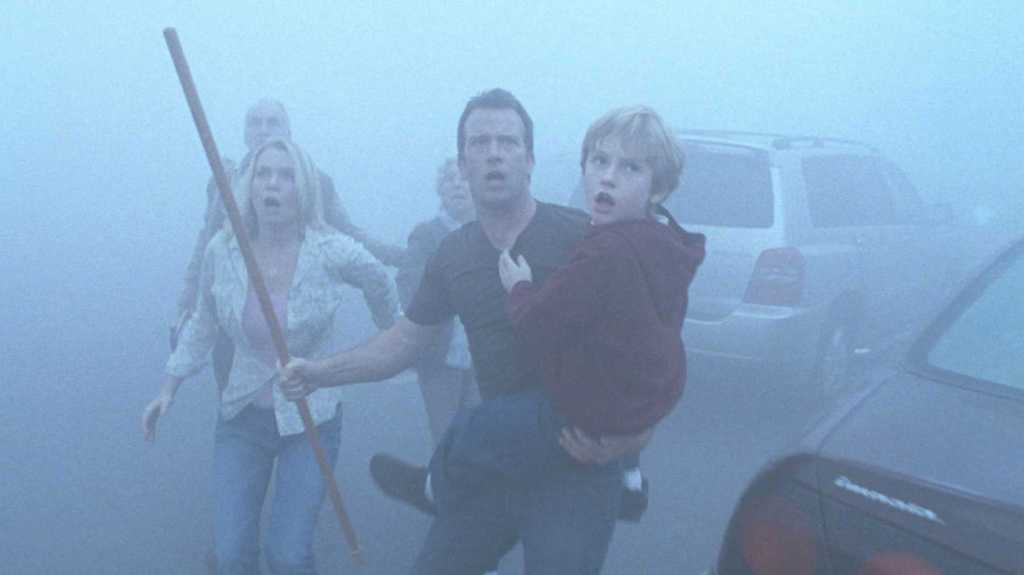 The Mist
U.S. Only
Director and screenwriter Frank Darabont went from making emotional, highly dramatic adaptations of two Stephen King prison stories (The Shawshank Redemption and The Green Mile) to this, a rock-'em, sock-'em, no-holds-barred version of King's famed 1980 novella. As the title phenomenon blankets a small town – and, it's implied, the rest of the world – an interdimensional rift contained within allows an unstoppable army of grotesque creatures into our reality to munch on humans and wreak havoc.
Thomas Jane, Toby Jones, and others are trapped inside a supermarket when the horror begins, and it's there that King and Darabont focus on how everyday people would respond to such a calamity, with the rational folks on one side and the rest – led, of course, by a crazed religious fanatic – on the other. Both as a microcosm of societal collapse and an all-out monster movie, Darabont's low-budget thriller works splendidly. The director ends the piece on an even bleaker note that King's ambiguous original text, adding a nihilistic coda to an already chilling treatise in which one's not sure what's worse – the monsters on the outside or the inside.
The Platform
U.S. and UK
This existential Spanish horror made a splash at the start of lockdown with it's tale of prisoner trapped in an enormous vertical prison with a platform at it's center, which delivers food to the inmate floor by floor starting at the top, so that each floor only gets what the floor above has left over. It's political, allegorical, it's clever, and it's very violent.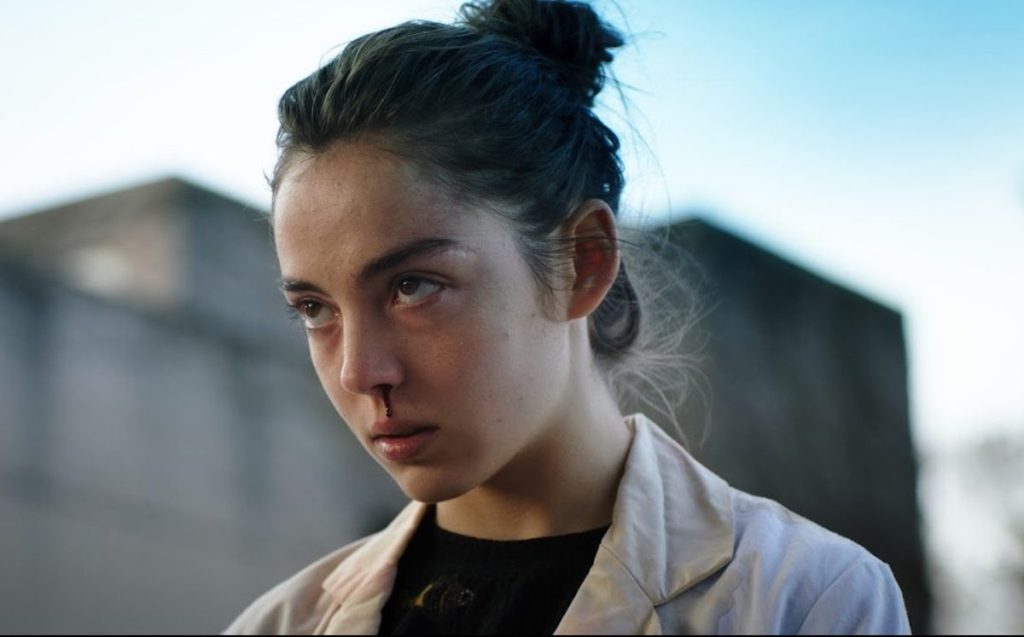 Raw
U.S. Only
The feature film debut from French director and writer Julia Ducournau lives up to its title and then some. Garance Marillier stars as Justine, a young vegetarian woman whose first semester at veterinary school takes a turn for the bizarre when she develops an insatiable craving for meat—and not just a burger at the local fast food joint. As with her latest, Palme d'Or-winning film Titane, Ducournau doesn't go much for explanations in Raw, leaving the source of Justine's cannibalistic tendencies ambiguous. But if you can sit through it, and it's not an easy sit, Raw is a gripping meditation on primal female desires unleashed.
The Rental
U.S. Only
Do you ever think about who stayed in an AirBNB before you? Maybe you choose not to. Maybe you don't even want to think about who lives in that space under normal circumstances. Maybe just contemplating any of this is uncomfortable? Yet Dave Franco dwelled on it so long that he made it his feature-length directorial debut via The Rental.
Working from a screenplay Franco co-wrote with Joe Swanberg, The Rental finds a group of millennial yuppies renting an upscale cabin (but really more of a lodge) in the wilderness. And it's perfect, except for the unmistakable feeling some of them have that they're being watched. Too bad they don't notice the micro-cameras on the shower faucets. With a familiar cast that includes Dan Stevens, Alison Brie, and Jeremy Allen White, here's your chance to see if you can stay the whole weekend.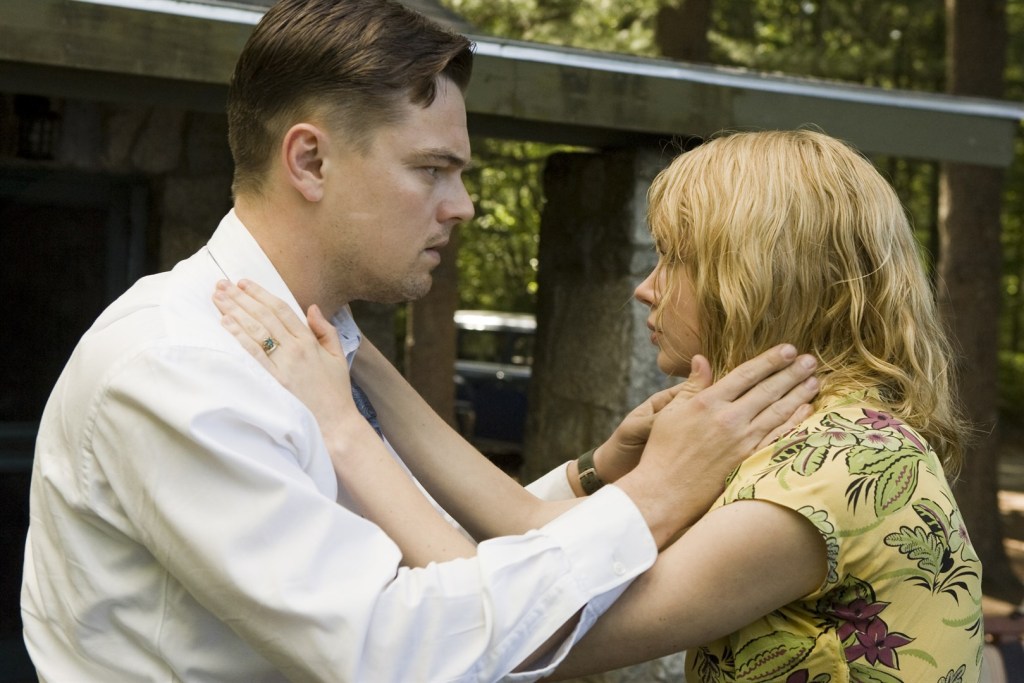 Shutter Island
UK Only
Not everything is as it seems in Martin Scorsese's most nefarious and foreboding 21st century film. A bit underrated, perhaps due to its pulpy roots yet elevated intentions, the flick stars Leonardo DiCaprio and Mark Ruffalo as a pair of 1950s detectives who've agreed to look into the case of a missing patient on Shutter Island, a private spot with an asylum for the criminally insane. Things don't go by the book.
Featuring one of DiCaprio's genuinely best performances as a gumshoe who's a little high strung himself, this is brooding, tragic stuff with a haymaker of a finale. Based on a novel by Dennis Lehane, it may have been more introspective than audiences wanted at the time, but it still holds up as an atmospheric journey into the heart of darkness.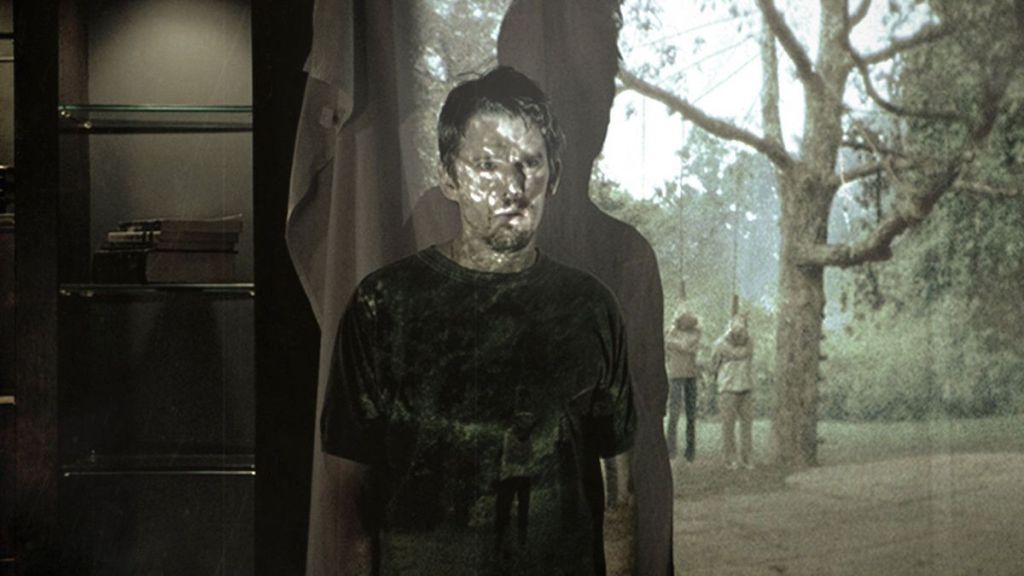 Sinister
UK Only
One of the better Blumhouse chillers to come out of the 2010s, Sinister is the case of a brilliant elevator pitch meeting a superior pair of talents in director Scott Derrickson and star Ethan Hawke to bring it to life.
The setup of the movie is simple: There is a pagan demon god who will consume the soul of any nearby children whenever someone sees him. And not just him, but recreations of his image on walls. And wouldn't you know it, true crime journalist Ellison (Hawke) just moved into a house with an attic full of home movies stuffed to the gills with Bughuul. And Ellison's daughter is right downstairs. Uh oh.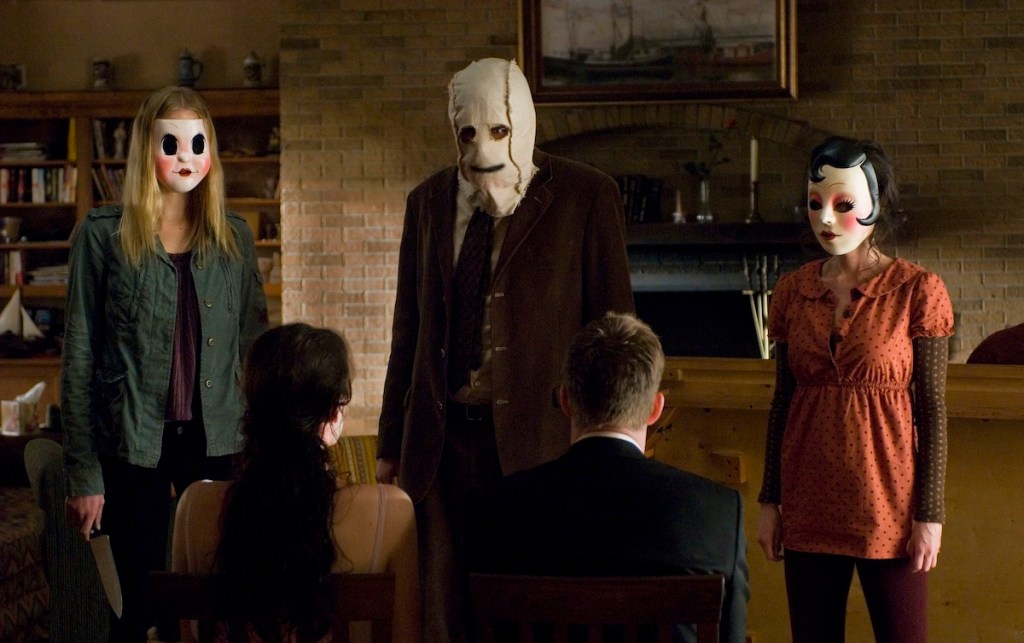 The Strangers
UK Only
The Strangers marked the directorial debut of Bryan Bertino, whose career has since taken some peculiar yet still interesting pathways. His flair for horror, however, was established early on with this thoroughly unsettling home invasion cult classic in which Liv Tyler and Scott Speedman's overnight stay at his childhood vacation home is disrupted by three terrifying masked assailants. What makes the film so powerful to this day is that the strangers never reveal a motivation for their sadistic actions; "Because you were home" is the closest answer we get. The randomness and brutality of this rural horror gem make it still potent now.
Sweetheart
U.S. Only
Don't let the name fool you, Sweetheart is very much a horror movie. What kind of horror movie, you ask? Well, after a boat sinks during a storm, young Jennifer Remming (Kiersey Clemons) is the only survivor. She washes ashore a small island and gets to work burying her friends, creating shelter, and foraging for food. You know: deserted island stuff.
Soon, however, Jenn will come to find that the island is not as deserted as she previously thought. There's something out there – something big, dangerous, and hungry. Sweetheart is like Castaway meets Predator, and it's another indie horror hit for Blumhouse.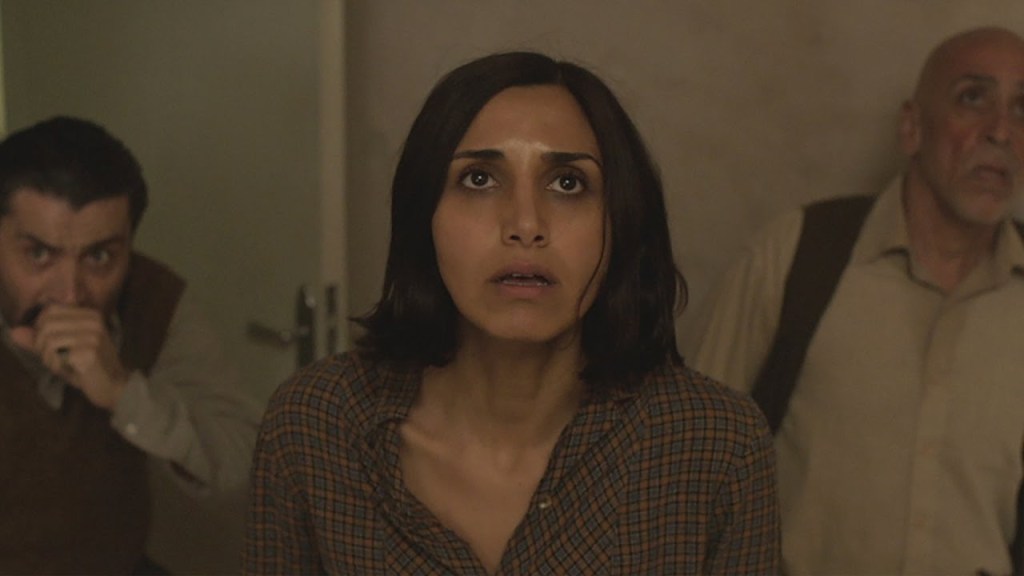 Under the Shadow
U.S. and UK
This 2016 effort could not possibly be more timely as it sympathizes, and terrorizes, an Iranian single mother and child in 1980s Tehran. Like a draconian travel ban, Shideh (Narges Rashidi) and her son Dorsa (Avin Manshadi) are malevolently targeted by a force of supreme evil.
This occurs after Dorsa's father, a doctor, is called away to serve the Iranian army in post-revolution and war-torn Iran. In his absence evil seeps in… as does a quality horror movie with heightened emotional weight.
Underworld
UK Only
No one is going to mistake Underworld for high art. That obvious fact makes the lofty pretensions of these movies all the more endearing. With a cast of high-minded British theatrical actors, many trained in the Royal Shakespeare Company, at least the early movies in this Gothic horror/action mash-up series were overflowing with histrionic self-importance and grandiosity.
Take the first and best in the series. In the margins you have Bill Nighy and Michael Sheen portraying the patriarchs of warring factions of vampires and werewolves, and a love story caught between their violence that' shamelessly modeled on Romeo and Juliet. It's ridiculous, especially with Scott Speedman playing one party. But when the other is the oft-underrated Kate Beckinsale it doesn't matter.
The movie's bombast becomes the movie's first virtue, and Len Wiseman's penchant for glossy slick visuals, which would look at home in the sexiest Eurotrash graphic novel at the bookstore, is its other. Combined they make this a guilty good time. Though we recommend not venturing past the second or third movie.
Veronica
U.S. and UK
Loosely based on a true story, Veronica is set in Madrid in 1991 and follows a young woman who messes with a Ouija board who thinks she's accidentally summoned an evil spirit. Director by Paco Plaza, one of the two directors behind [REC], the movie gained minor notoriety when it first landed on Netflix because of a few viewers finding it overly scary. It's true that there are some seriously creepy bits (but you'll be fine!).