News
Best F(r)iends Trailer: The Room's Tommy Wiseau Stars in Dark Comedy
The real-life duo of The Disaster Artist, Tommy Wiseau and Greg Sestero, get The Room's band back together for comedy Best F(r)iends.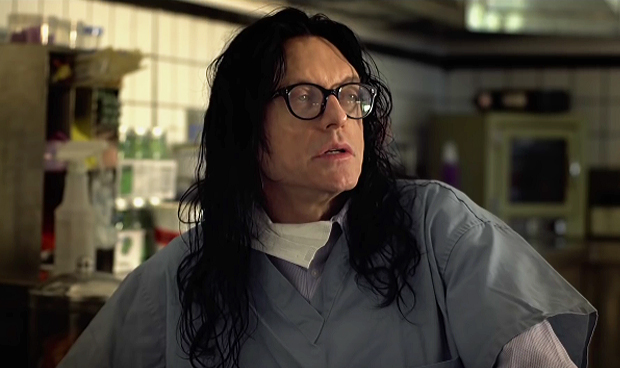 While the efforts of the enigmatic Tommy Wiseau yielded the fruit that was 2003's cult-worshiped good-bad drama, The Room, the 2017 biopic about the making of said movie, The Disaster Artist, cemented Wiseau's legendary flop in the annals of the industry. Now, the partnership depicted in that film between Wiseau and Greg Sestero will continue with a dark comedy called Best F(r)iends, which will stand as the first volume in a two-film tale.
Best F(r)iends Release Date
Best F(r)iendswill be released in two parts: Volume One on March 30 and April 2, and Volume Two on June 1 and June 4.
Best F(r)iends Trailer
The Best F(r)iends trailer is here, assuring the irony-addled fans of The Room – and the controversey-embroiled James Franco's eerily accurate role in The Disaster Artist – that themes of bleakness and betrayal between Tommy Wiseau and Greg Sestero are back in vintage form. This time, Wiseau plays Harvey Lewis, an eccentric mortician with a questionable past, who strikes up a friendship with a drifter, named Jon Kortina (Sestero).
However, the bromance becomes short-lived after the two conspire on a get-rich-quick criminal scheme that (inevitably,) leaves Harvey with the short end of the stick; a betrayal that is certainly tearing him apart, Lisa… err, Jon. Consequently, their fractured friendship becomes the center in an increasingly chaotic calamity involving, as Wiseau's trailer narration puts it, "greed, hatred and jealousy."
The duo also released a "concept trailer" for the movie back in 2016. Check it out below:
Best F(r)iends Details
Justin MacGregor directed Best F(r)iends and its upcoming second volume, Best F(r)iends: Unmasked, working off a script by co-star Sestero. This will be MacGregor's second feature film, having previously directed the 2014 drama, The Generations.
Besides Wiseau – who also enjoys a cult following for 2015's Samurai Cop 2: Deadly Vengeance – and Sestero, the cast consists of Kristen StephensonPino (Battleship), Paul Scheer (The Disaster Artist, The League), Rick Edwards (Santa Barbara) and Vince Jolivetter (The Disaster Artist, Spring Breakers).