Features
Best Black Friday Star Wars deals
More deals than you can shake an ewok at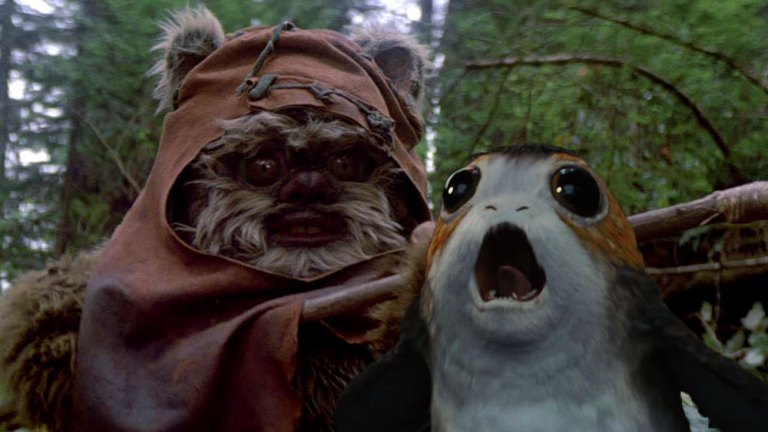 A long time ago, in a galaxy far, far away there was no such thing as Black Friday. I mean, the Rebel Alliance had their hands full trying to overthrow the Galactic Empire and weren't ideally placed to assess whether saving 30% on toothbrushes was a good deal or if they'd just got deal blindness in a fit of bargain-induced madness. Not even considering that toothbrushes have yet to be introduced into the full Star Wars universe, given only certain aliens seem to have teeth.
Where was I? Oh yeah, Star Wars deals. Black Friday may not exist on Tatooine or Dagobah, but it is here on Earth. Here are the best Star Wars Black Friday bargains:
Assorted Propel Battle Drones (was £199.99, now £119.99)
Jon loved Propel's Star Wars drones when he reviewed them back in September, but there was one little problem. Yes, they're great fun to fly and they have lasers so you can take part in aerial laser tag – but at £199.99 each, you'd have a hard time justifying the expense. Well, at £119.99 at Amazon and Tesco, they're now that bit more affordable.
Remote Control BB-8 (was £49.99, now £27.99)
BB-8 was, undoubtedly, the star of the Disney Star Wars reboot, and what family wouldn't want a spherical droid of their own for their homes? This remote control BB-8 typically retails for £49.99, but you can get it for £27.99 at Argos. It's listed as £34.99, but add the code FLASH20 checkout, and it'll magically drop in price.
Star Wars Mega Figurine Set (was £49.99, now £30.00)
These detailed figurines normally retail for £50, but at the Disney Store, a saving of 39% sees this set of 20 dropping to just £30.
LEGO Ultimate Collector Series Imperial TIE Fighter (was £179.99, now £152.99)
This 1,685 piece set retails for £179.99 but can be had for just £152.99 at John Lewis. Not only is it immensely detailed, but it also includes a display stand and fact plaque, so there's room for it on display when you're done.
Xbox One S with Minecraft, Minecraft: Story Mode, Star Wars Battlefront 2 and an extra controller (£224.98)
Microsoft has some excellent Xbox One S bundles doing the rounds at the moment, but for my money, this is one of the best thanks to the extra controller thrown into the mix. Plus, Star Wars Battlefront 2, of course, which means it qualifies here. If you don't want the extra controller, you can get this for under £200 by removing it, but given Minecraft excels in split-screen mode, you'd be making a mistake in cutting it.
This article originally appeared on our sister site Alphr.