News
Best 20 sports films ever: from 20 to 11
Ring the bell for round one of the best 20 sports films ever! Well, if you can't beat the cliches, enjoy 'em!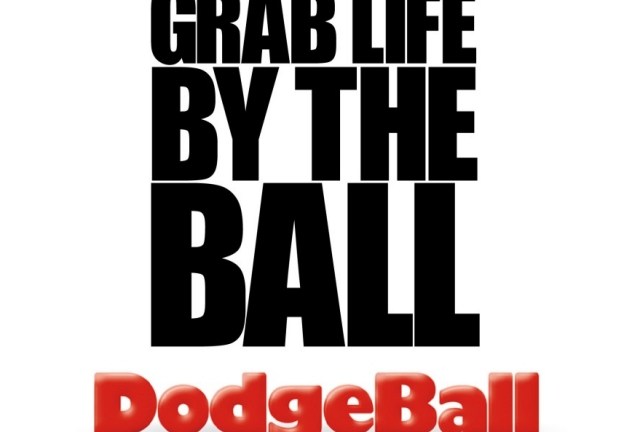 Let the list begin. The simple rule is that no documentaries have been allowed, so When We Were Kings and Hoop Dreams aren't going to win. Sorry…
20: TeenwolfMichael J Fox's perpetual loser periodically turns into a werewolf; but that's okay because we all know that the US School systems doesn't care about your defects – providing you're good a sport. Convenient then that, rather than mauling his basketball team-mates, he leads his school to a hairy, but-not-at-all-scary victory.
19: DodgeballAfter umpteen watches, still makes us laugh like a drain… Super bonus points for the Lance Armstrong cameo, Rip Torn's hysterical turn as Patches O'Hoolahan ("if you can dodge a wrench you can dodge a ball") and for the bi-sexual antics of the finale… Finally, a sports movie we all could be in. Y'argh!
18: Rollerball James Caan and co tap into 70s paranoia, creating a whole new 'sport' for a cold, repressed Clockwork Orange-in-America, scarily prophetic, corporate future. Satire, style, violence and stunning fonts combine to create a sports-fi classic which burns itself onto your brain. Plus, it no-doubt spawned the Bitmap Brothers classic game, Speedball. I refuse to discuss the re-make, end of conversation.
17: Cannonball RunIs it a classic? Yes! Is it funny as tap dancing fish? Yes… Is it sport? Well, you can gamble on it, so it's close enough for us. Burt Reynolds, Dom DeLuise, Roger Moore, (a very young, pre-Hollywood) Jackie Chan, Sammy Davis Jnr. and Dean Martin rip the US in half on a no-holds-barred road race 'from sea to shining sea' in some of the coolest and weirdest transportation Hollywood could dream up… It's so good, even Farrah Fawcett couldn't screw this film.
I don't know if it came up with the idea, but it was certainly my first experience of a blooper-filled credit sequence too – a model still used by Chan to this day.
16: National VelvetVelvet, the unlikely Tomboy portrayed by Elizabeth Taylor, resolves to break all known rules of British class and gender politics by entering her horse – wonderfully name 'The Pie' – in the Grand National. Gloriously Rose-tinted, heart-warming events ensue, dragging Mickey Rooney along for the ride. Thus another Saturday afternoon passes in the Moore household with plenty of smiles all-round.
15: Le MansSteve McQueen Cars = great movie; you want plot? Forget it sucker! The first 38 glorious minutes of this movie are basically car porn for petrolheads, with no dialogue whatsoever – beyond snatches from the on-course commentator and announcer – and for this alone, it deserves its spot on this list. The camera-equipped car which provided the sensational race footage actually finished 9th in the 1970 Le Mans race around which the film is based; that's why it looks so damn realistic. As an aside, I never liked Jerry Seinfeld much until I found out that he now owns the Porsche 917 McQueen drives in the film. Now I do know, I really really hate him.
14: Cinderella ManI'm a sucker for a boxing film, and – though I'm loathed to admit it – I'm a sucker for a Russell Crowe movie too. Combine the two, with Paul Giamatti's brilliant performance to boot and it's solid gold as far as I'm concerned. Everything a good sports movie should have is here; the plucky under-skilled underdog, the fall the from grace, the improbable return, the snooty authority figures, blood, guts, swear and tears… Unfortunately, this film also has Rene Zellweger too… Shame.
13: The Legend Of Bagger VanceI love this film despite it starring Matt Damon and Will Smith and despite the fact it was directed by Robert Redford. I love it despite the period costumes and despite Charlize Theron… I love it because it was Jack Lemmon's last movie; playing a guy coming to the end of his final round. I love it because it's pretentious enough to transpose the Hindu philosophy of the Bhagavad Gita to a 30s Golf course in Georgia. I love it because it celebrates the work of one of the greatest sportsmen ever to live – the incomparable Bobby Jones – and because everyone who's ever picked up a golf club secretly dreams of an authentic swing.
Plus, I couldn't be arsed to read the book at the time.
12: Hoosiers/Best ShotLoosely based on the story of a 50s small-town Indiana High School basketball team, Hoosiers is in the list simply because of brilliant performances from Gene Hackman and Dennis Hopper that take this one well about the average. The ending's resonance to the reality of tiny Milan's '54 State Championship win also make this one tug hard at the heart-strings even more. A proper basketball movie; no wolves, no Warner Bros., and no Wayans… It shoots, it scores!
11: CaddyshackChevy Chase, blindfold, Golf ball… Chevy Chase, salt shaker full of coke, hot girl… Chevy Chase insulting the captain of the club. All sheer genius. That the-man-who-would-be-Fletch had his top-notch comic performance eclipsed by Bill Murray's sociopath greens-keeper and an animatronic Gopher is largely unfair on him.
Like I gave a toss whilst I was having a laughter induced heart-attack during the final ten minutes. So good, even Rodney Dangerfield isn't totally pointless.
Click here for part 2… Simon's already in a rage. To quote him: "Bagger-fecking-Vance?!" And that's the bit we could print…