News
Benson Star Robert Guillaume Dies at 89
Theater, film and TV actor Robert Guillaume leaves behind a historic legacy.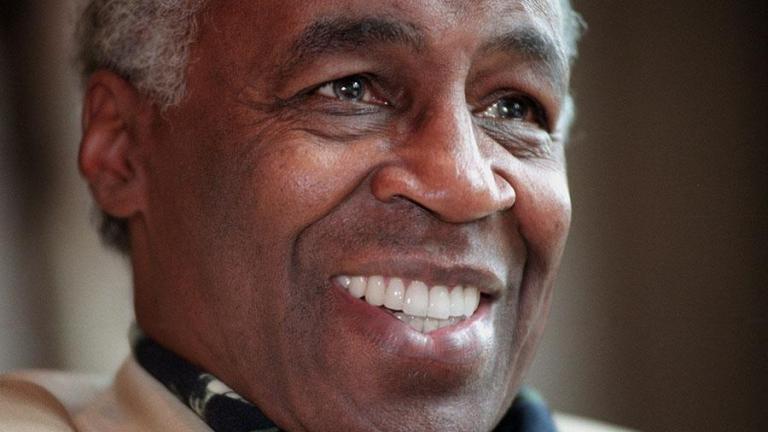 Robert Guillaume, best known for his roles in The Lion King and on the TV sitcoms Benson and Soap, died of prostate cancer on Tuesday, October 24, in Los Angeles at age 89. 
The Emmy Award-winning actor made theater history for playing the role of Nathan Detroit in the first all-black production of Guys and Dolls. He was also the first African-American actor to play the title role in Phantom of the Opera in a mostly white production, succeeding Michael Crawford.
Guillaume was born Robert Peters Williams in St. Louis on Nov. 30, 1927. He changed his surname to its French translation because he "wanted something different," according to his autobiography, Guillaume: A Life. Guillaume wrote that he was raised by his grandmother, after his mother, who was an alcoholic and a prostitute, rejected him because of his dark skin. Guillaume studied at St. Louis University and Washington University and served in the U.S. Army.
Guillaume started acting in the Cleveland theater troupe the Karamu Players troupe after graduation. He toured with the Broadway musical Free and Easy in 1959. Guillaume made his Broadway debut in the play Kwamina in 1961. He was featured in the plays Golden Boy and Tambourines to Glory. He also starred in Finian's Rainbow, Porgy and Bess and Purlie. Guillaume was nominated for a Tony Award for his 1976 portrayal of Nathan Detroit in Guys and Dolls.
After making guest appearances on sitcoms like Sanford and Son, Good Times and The Jeffersons, he was cast as a regular in the ABC series Soap. The series ran from 1977 to 1979, when his role as the butler Benson Du Bois was spun off into its own series. Benson ran from 1979 until 1986. The butler on the show ultimately became lieutenant governor. Guillaume won a Supporting Actor Emmy for the role on Soap, and a Lead Actor Emmy for the role on Benson. He remains the only black American actor to win an Emmy for lead actor in a comedy series. Guillaume won a Spoken Word Grammy Award for his role as Rafiki in the 1994 animated film movie The Lion King. Guillaume also won four NAACP Image Awards.
From 1998 to 2000 he played TV executive Isaac Jaffe on Aaron Sorkin's Sports Night. He suffered a stroke while making the show, taking off only three weeks before he returned. In film Guillaume appeared in Lean on Me (1987), which starred Morgan Freeman.
Guillaume is survived by his wife, TV producer Donna Brown, and daughter, Rachel.