News
Benedict Cumberbatch Steps into Boxing Drama Gypsy Boy
Drama Gypsy Boy will see Benedict Cumberbatch star as a gypsy clan man who pressures his son into becoming a boxer.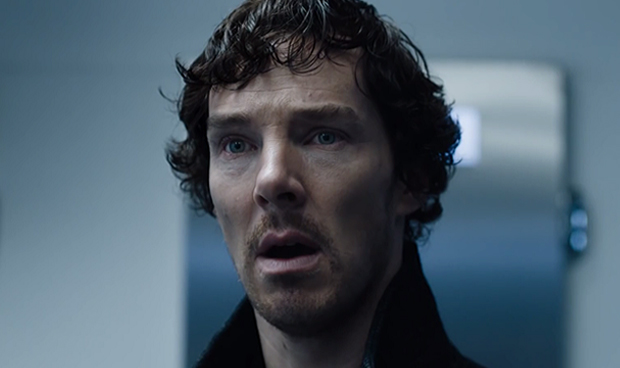 Benedict Cumberbatch will be the marquee-topper to a drama called Gypsy Boy, a biopic about British bare-knuckle brawler-turned writer/LGBT activist Mikey Walsh. However, rather than playing the subject of its story, he will serve as a crucial supporting player in the story's tragic drama.
The Toronto International Film Festival served as the platform to promote Gypsy Boy and announce (via Variety,) its auspicious acquisition of Cumberbatch to the cast. Set in the 1980s, the film will focus on the early life of Mikey Walsh and the pressures from his Romany Gypsy upbringing.
Cumberbatch will play Mikey's father, Frank Walsh, who essentially bred Mikey from an early age to become a boxer. The pugilistic trade is apparently like a religion to his gypsy family, who have long prided themselves in their ability to fight. In fact, one of Mikey's earliest (unsubtle) gifts from his dad was a pair of golden boxing gloves to wear on a chain around his neck. However, the film will depict how Mikey is torn from familial pressures, social anxiety disorder and his own emerging sexuality. – The role of Mikey himself has yet to be cast.
As Cumberbatch expresses of his fatherly role in a statement:
"I was immediately drawn to Mikey's courageous and heart-breaking story. And his father Frank is unlike any character I've played before. He's a complex man torn between tradition and his love for a son struggling to come to terms with an identity that's completely at odds with Frank and his culture."
Cumberbatch's backlog is currently loaded to the max. He'll have role reprisals as Doctor Strange in Thor: Ragnarok and Avengers: Infinity War, dramatic roles in The Man in the Rockefeller Suit and Rogue Male, television work in miniseries The Child in Time and Patrick Melrose, along with voice roles in animated fantasy film Magik, the Andy Serkis-directed The Jungle Book as Shere Khan and the titular role in a new animated version of How the Grinch Stole Christmas. He'll also be seen in January 2018's historical electricity drama The Current War.
Morgan Matthews will step in to direct Gypsy Boy, working off a script by James Graham that adapts Mikey Walsh's 2010 autobiography of the same name. A longtime documentary director, Matthews made his feature directorial debut with the 2014 drama A Brilliant Young Mind.  
Gypsy Boy reportedly plans to commence production in summer 2018.   
Read and download the full Den of Geek Special Edition magazine here!