News
Benedict Cumberbatch and Jake Gyllenhaal Thriller Rio Gets Patrick Melrose Director
Benedict Cumberbatch and Jake Gyllenhaal will co-star in the thriller, Rio, written by Peaky Blinders' Steven Knight.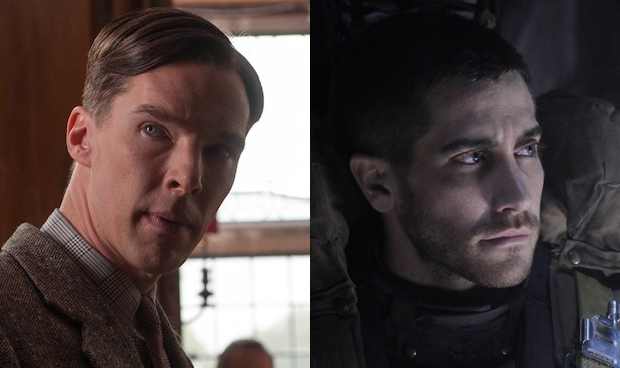 Rio, a screenplay thriller by Peaky Blinders and Taboo visionary Steven Knight, is touting two major headliners in Benedict Cumberbatch and Jake Gyllenhaal. While the project started blipping the industry radar back in May 2017, it eventually came to a standstill with its stars' busy schedules and the exit of its director. However, things appear to be moving again for the Rio project.
In the first update on Rio in quite a while, Edward Berger has been appointed as its director, according to Deadline. Star Benedict Cumberbatch is already well acquainted with German helmer Berger, who directed him in the recent Showtime miniseries, Patrick Melrose. Berger also directed for AMC's The Terror, Sundance TV's Deutschland 83 and the German drama, Jack. He replaces outgoing director Luca Guadagnino, of the upcoming Suspiria remake and acclaimed drama Call Me By Your Name, who exited over scheduling conflicts. As Cumberbatch expresses of the new directorial selection in a statement:
"We are delighted to be working with Ed Berger again on this very special project. Together with Studiocanal and Nine Stories this promises to be a terrific collaboration, we can't wait to bring Rio to life."
Early details on the story indicate that it will be about a reporter (Gyllenhaal) who travels to the titular Brazilian city, Rio de Janeiro, to visit his wealthy friend (Cumberbatch), who subsequently becomes ensnared in a shady lark by the former to fake his death. However, the project will also be searching for a strong female lead to round out what will ultimately become a headlining trio. Both headliners join writer Steven Knight as producers, with Cumberbatch (and partner Adam Ackland,) via SunnyMarch and Gyllenhaal (and partner Riva Marker,) via Nine Stories.
For writer Steven Knight, who is prepping more seasons of Peaky Blinders and Taboo, the Rio project could become the latest in a series of screenplays that are increasingly escalating in prestige, coming off films such as 2013 terrorism thriller Closed Circuit, 2014 star-studded fantasy franchise misfire Seventh Son and 2016 World War II spy drama Allied. Other projects on his docket include the November-scheduled, Fede Alvarez-directed franchise follow-up, The Girl in the Spider's Web, and – further down the line – a TV adaptation of Charles Dickens's A Christmas Carol and World War Z 2.
Benedict Cumberbatch will next be heard, rather than seen, with an upcoming starring voice role in the November-scheduled The Grinch and will voice the role of villainous tiger Shere Khan in director Andy Serkis's star-studded live-action take on The Jungle Book, called Mowgli, which recently became a distribution coup for Netflix, on which it will premiere in 2019. – Jake Gyllenhaal, on the other hand, will next be seen in the Joaquin Phoenix/John C. Reilly western-comedy The Sisters Brothers. However, he's probably getting fitted for a fish bowl helmet as we speak, since – amongst several other projects on his docket – he's playing the iconic villain, Mysterio, in the July-2019-scheduled sequel, Spider-Man: Far from Home.
We'll keep you updated on Rio as things develop.
This article was originally published on May 12, 2017 and has been updated with new information.
Joseph Baxter is a contributor for Den of Geek and Syfy Wire. You can find his work here. Follow him on Twitter @josbaxter.