News
Ben Schwartz to Voice Sonic the Hedgehog in New Movie
The former Jean-Ralphio and current voice of Dewey Duck on DuckTales will voice the iconic blue speed demon.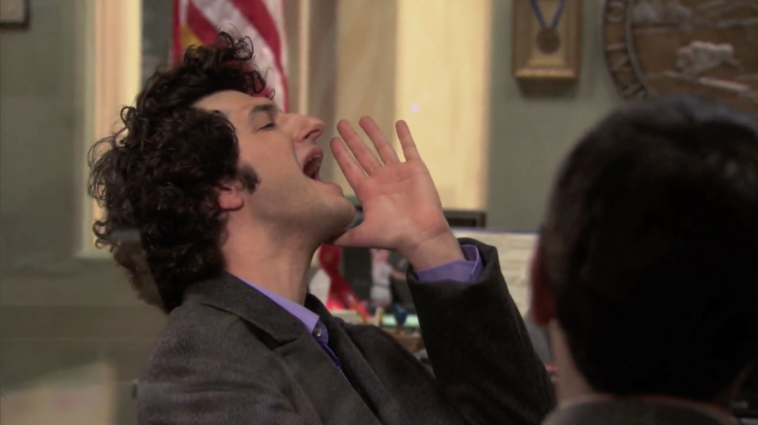 Turn that frizown upsidizity! Ben Schwartz, famous for playing the obnoxious "pick-up artist and baller" Jean-Ralphio on Parks and Recreation has been selected to voice the titular speed demon hedgehog in the live-action/animation hybrid Sonic the Hedgehog.
Paramount Pictures has Sonic the Hedgehog primed for a holiday 2019 release on November 15, 2019. Based on the long-running (pun extremely intended) Sega video game character and mascot, Sonic is a sprinting blue hedgehod on a quest to defeat Doctor Robotnik, a scientist who has imprisoned animals in robots and stolen magical Chaos Emeralds. Sony originally held the film rights to Sonic, but the studio let them lapse and Paramount swooped in to secure them in October.
The Sonic the Hedgehog movie is also set to feature James Marsden, Tika Sumpter and Jim Carrey, who is rumored to be playing Robotnik. Jeff Fowler, who received an Oscar nomination for his 2005 animated short "Gopher Broke," is directing, with Neal H. Moritz  producing and Deadpool director Tim Miller serving as executive producing alongside Toby Ascher.
Scwartz, who is currently voicing Dewey Duck on Disney Channel's reboot of DuckTales, can next be seen in the Kevin Hart-Tiffany Haddish comedy Night School.
Read the latest Den of Geek Special Edition Magazine Here!