News
Ben Affleck and Matt Damon Reteam for McDonald's Monopoly Heist Movie
Ben Affleck and Matt Damon reunite for a movie about an ex-cop planning a conspiracy to scam $24 million from McDonald's Monopoly game.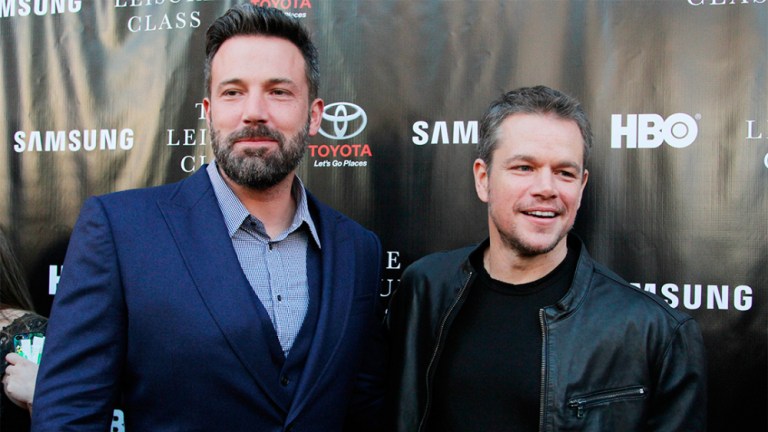 Less than a week after The Daily Beast revealed the stranger than fiction tale of how a retired cop figured out a way to rig the McDonald's Monopoly game to the tune of millions of dollars, a small bidding war has already begun and ended, with the most unexpected of reunions as its greatest prize. According to Deadline, 20th Century Fox is closing the deal on its bid for a movie that would reunite Ben Affleck and Matt Damon in a movie as more than producers for the first time since Damon cameoed in Affleck and Kevin Smith's Jersey Girl way back in 2004 (look it up).
Winning the rights to a coveted true crime story, Fox beat out rival bids that included Universal Pictures that pursued the article as a star vehicle for Kevin Hart, and Warner Bros. who had Steve Carell in mind, alongside directors Glen Ficarra and John Requa (Crazy, Stupid, Love. and This Is Us). At Fox, the film will be directed by Ben Affleck, who will be working from a script to be written Rhett Reese and Paul Wernick (Deadpool 2, Zombieland). And Damon will star as the ex-fuzz who figured out a scam that (until caught) had him loving it.
Written by reporter Jeff Mayish, The Daily Beast article that sent Hollywood scrambling was published under the headline "How An Ex-Cop Rigged McDonald's Monopoly Game and Stole Millions." The basic setup is that the retired police officer engineered an intricate web across the country that included bribes and kickbacks overseen by the head of security for the Los Angeles company responsible for creating the game pieces that are modeled after the Parker Brothers board game, Monopoly. However, this was hardly a friendly game, even if the scam included a Mormon family claiming to have won some of the prizes that, when totaled with the rest of the conspirators, came to $24 million in "scratchoffs" from McDonald's. The scheme also included mobsters, strippers, drug traffickers, and even more than one psychic in its labyrinthine plot.
Read the Den of Geek SDCC 2018 Special Edition Magazine Here!
Affleck and Damon of course came on the Hollywood scene together after starring in and writing Good Will Hunting, which earned the pair Oscars for Best Original Screenplay. Appearing in about a half-dozen movies together afterward, including many written and directed by Kevin Smith at the turn of the century, the two have remained famous movie star friends even though they have not collaborated in a significant way in about 20 years.
This is a major coup for Fox, which has the rights to a delicious true crime story, filled with greed, capitalism, and fast food, and an immediate publicity-friendly teaming of talent that will garner attention all the way to release day—and perhaps beyond.