News
Becoming Bond Trailer Tells the Story of George Lazenby
This James Bond documentary from Hulu looks hilarious...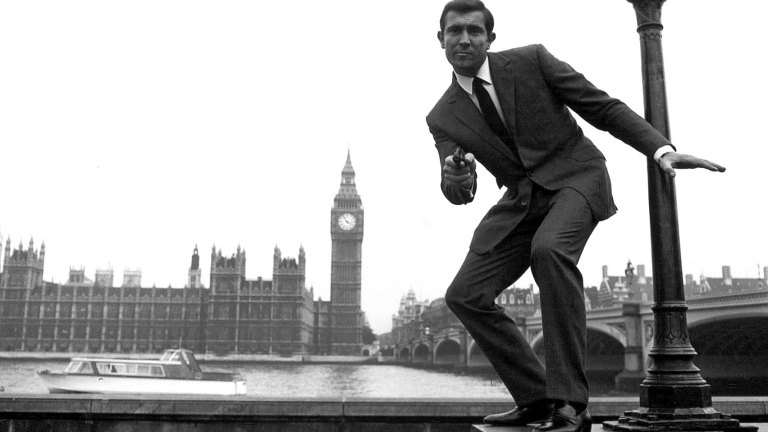 Quick! Who's your favorite James Bond? You probably didn't say George Lazenby, huh? That's understandable. The Australian actor who took over the iconic gig from Sean Connery only starred in one Bond film, choosing to walk away after starring in On Her Majesty's Secret Service. Becoming Bond, a documentary set to debut on Hulu on May 20th, aspires to tell Lazenby's story.
Lazenby was a used car salesman when he got the job of playing James Bond. To date, he is the youngest actor to have played the spy. He was 29 years old when he starred in On Her Majesty's Secret Service, earning a Golden Globe New Star of the Year nomination (which was apparently a thing in 1970?) for the role before walking away from a nice, six-movie deal that would have seen him continuing on in the role.
What happened? Well, I guess you'll have to watch the movie to find out. (Or you could just Google it, but where's the fun in that?) As you can tell from the trailer below (courtesy of Entertainment Weekly), writer-director Josh Greenbaum has the real Lazenby tell his story while also having actors reenact the events on screen. The cast includes: Josh Lawson (House of Lies), Jeff Garlin, Jake Johnson, Jane Seymour, and Dana Carvey.
Lazenby and the trailer promise a bit of everything — drama, comedy, romance, drugs, sex, twists, turns, the whole shebang. Is it a good story? "It depends if you like those kind of stories," Lazenby tells the camera. Judging by the trailer, this is going to be one stylish, fascinating ride. Check it out…
Becoming Bondwill be debuting at the SXSW Festival, prior to its Hulu release. And here's a trailer for On Her Majesty's Secret Service,for fun…