News
Baywatch New Poster, Release Date, Trailer, Cast, Story, & Everything We Know
The Baywatch movie starring Dwayne Johnson, Zac Efron, and Alexandra Daddario has plenty to show off. And a poster that bares all.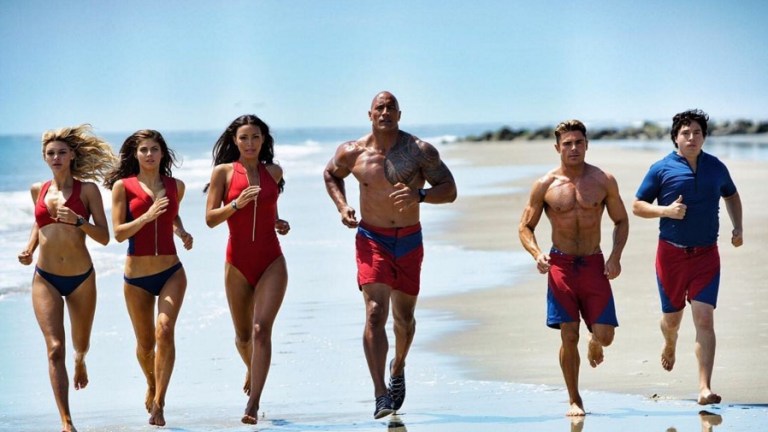 Baywatchmight not have been the media property you were most hoping would get a big screen reboot, but it's happening and — with a killer cast, including Dwayne "The Rock" Johnson, Zac Efron, and Alexandra Daddario, as well as Horrible Bossesdirector Seth Gordon — it might just be an entertaining ride.
And this poster is about as subtle as well… any Baywatch movie would presumably be.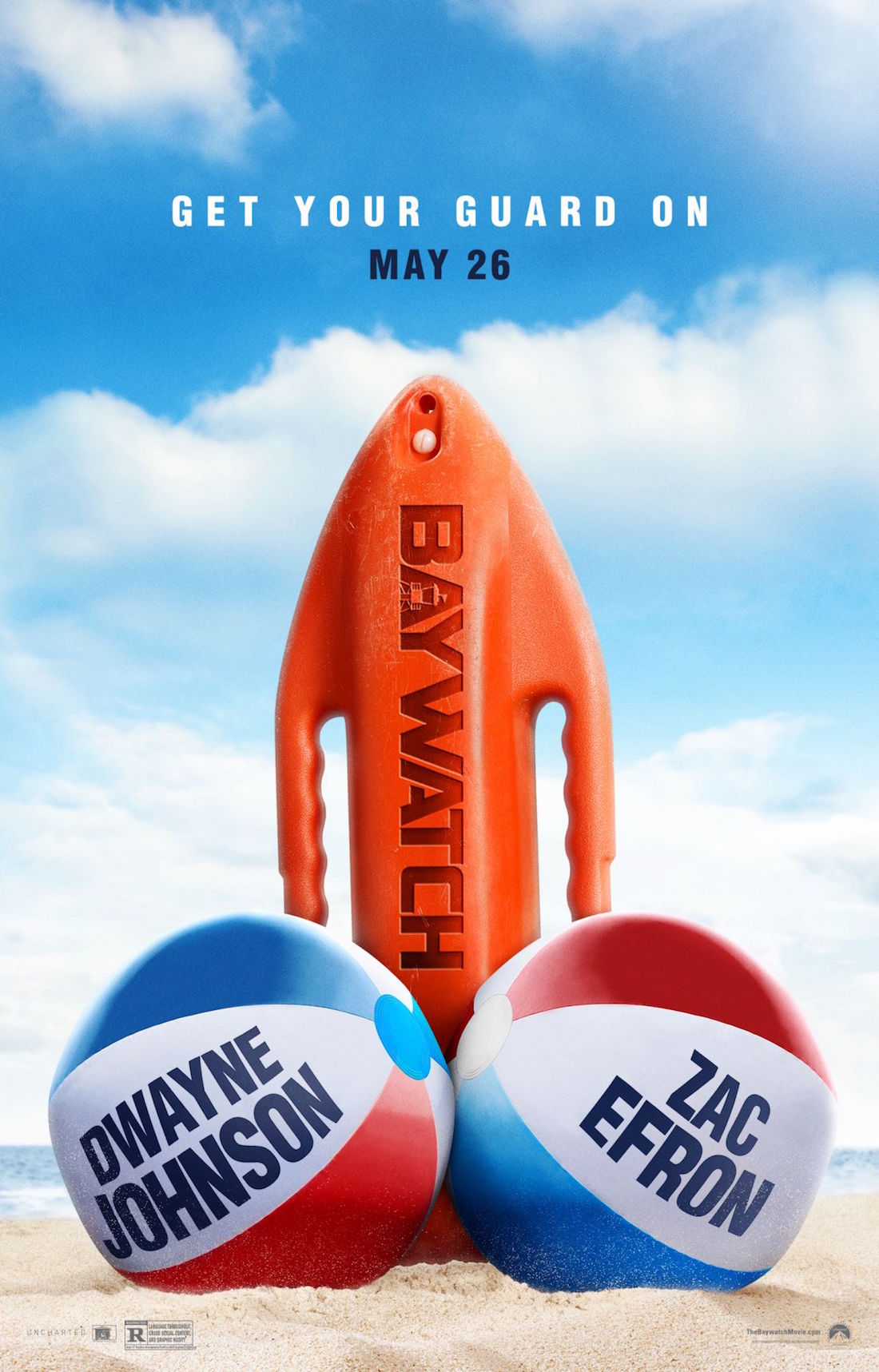 Baywatch Trailer
Check out the trailer that aired with Super Bowl 51…
Leave it to the marketing team of Baywatch to find one more Game of Thrones parody to do that nobody ever thought of before: don't worry, summer is coming. Indeed, it is, and if it's anything like the seven new Baywatch motion posters, it'll look damn good when it gets here too. Enjoy the character-based videos of Dwayne Johnson, Zac Efron, Alexandra Daddario, and more, below!
Here are some earlier trailers, too.
Here's the first trailer in case you missed it.
Baywatch || Official Trailer 1 (2017) || Dwayne… by switchmaster
OK, fine, they do the slow-motion running thing. But of course they do! This looks like a riot.
Baywatch Release Date
Mark your calendars for May 26, 2017, Baywatchfans. Or, better yet, just plan to stay at the theater through May. Guardians of the Galaxy, Vol. 2 comes out three weeks prior. Originally, Baywatchwas set to come out May 19th, but was pushed back so as not to compete with Alien: Covenant.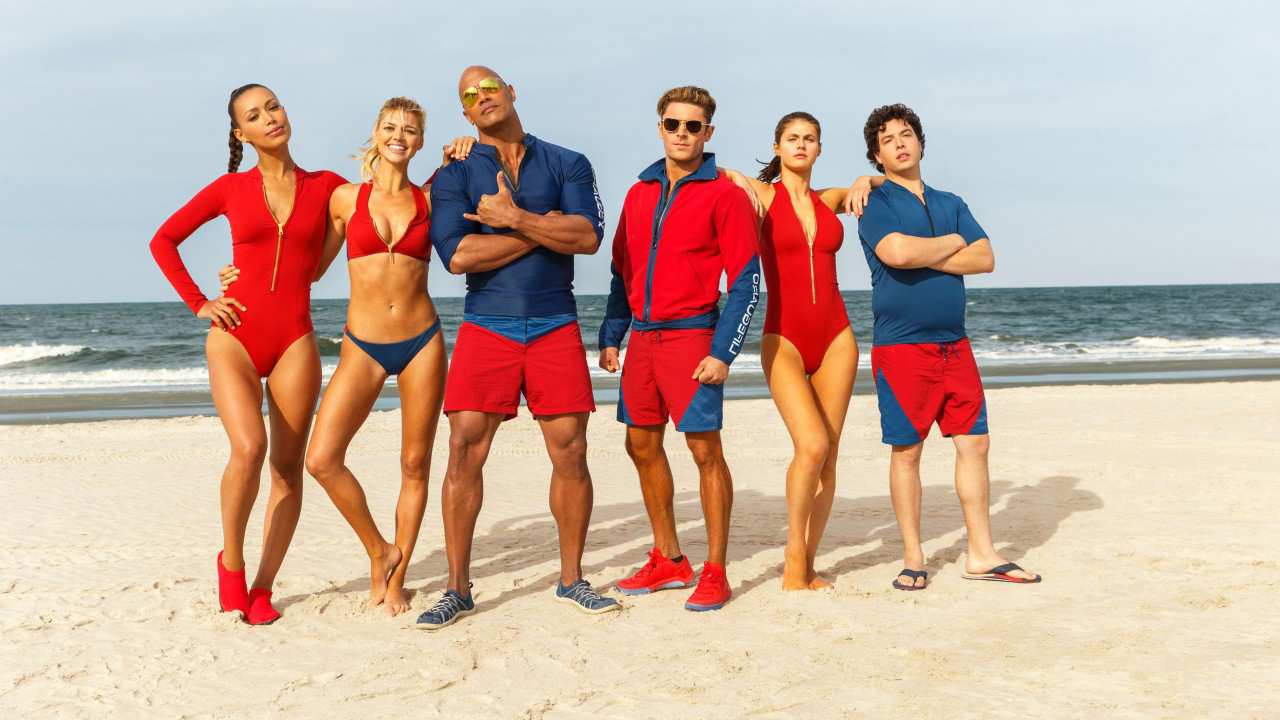 Baywatch Cast
What the Baywatchmovie has most going for it is its charismatic cast. In addition to Dwayne Johnson and Zac Efron, it also stars Alexandra Doddario as Summer, Priyanka Chopra (Quantico) as a villain, Ilfenesh Hadera (Billions) as Mitch's love interest Stephanie, Kelly Rohrbach as C.J. Parker, Jack Kesy (The Strain), Jon Bass (Jane Wants a Boyfriend), and Amin Joseph (G.I. Joe: Retaliation).
The film will also feature appearances from Baywatch alums Pamela Anderson and David Hasselhoff.
Baywatch Story
In Baywatch, Mitch must team up with a young hothead (Efron) in order to stop an oil tycoon from destroying their beach. Johnson teased the R rating over Instagramduring production. He mentioned an "all important beach speech about what it means to have manly 'Alpha balls'" he gives to Efron, and he tweeted last year that it'll flaunt "some good ol' fashion 'this is my beach bitch' RATED R humor." Of course, there will also be enough perfectly sculpted beach bods to go around.
Baywatch Rating
Interesting, Baywatchwill be rated R. Back in August, Johnson took to Twitter to talk a bit about the rating, teasing some "good ol' fashion 'this is my beach bitch' RATED R humor."
— Dwayne Johnson (@TheRock)
August 10, 2015
— Dwayne Johnson (@TheRock)
August 10, 2015
— Dwayne Johnson (@TheRock)
August 10, 2015
Baywatch Director & Writers
Baywatch is directed by Seth Gordon, who has previously done Horrible Bossesand The King of Kong. The screenplay was written by Damian Shannon and Mark Swift, who previously penned Friday the 13thremake.
More news as we get it.
Baywatch Posters
Feast your eyes on these pin-ups…