News
Battlestar Galactica Movie Still Active
Director Francis Lawrence has been talking about his planned Battlestar Galactica movie...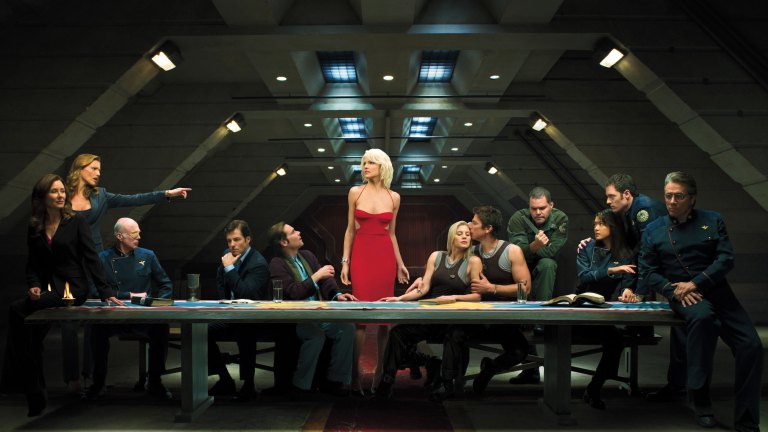 Pretty much as long as this site has been going, there's been talk of a big screen outing for Battlestar Galactica. At one stage, it was a project on the docket of director Bryan Singer. Yet back in 2016, Francis Lawrence – director of the incoming Red Sparrow, and the last three Hunger Games movies – was hired for the project.
It's been some time since there has been any kind of real update about it, but Francis Lawrence wants fans to know that it's still coming along a little at a time. "I'm working on that, that's something I'm developing," Lawrence has confirmed in a new interview with Coming Soon.
"I'm working on that with Lisa Joy, who is one of the creators of Westworld," Lawrence said. "The original series was actually one of the first sets that I ever went on… I loved that show as a kid. I loved the Ron Moore show too." Considering the similarities in themes between Westworld and the more recent version of Battlestar Galactica, Lisa Joy's involvement makes a lot of sense.
Lawrence confirmed that he plans to put "visual nods" to the previous TV series in the film, but that he wants it to be its own thing. "What makes something interesting to do is if there's a relevance to the world we live in now. I also think it has to be about more than the A.I. of it all, as well. That's an element, but I think we've found something else to say with it too, which I think is pretty cool."
It's unclear yet just when the film will take further strides forward, especially considering how long various film versions have been discussed, but we'll let you know as we get more news on it. Good luck doing better with those themes than the recent TV series, though.