News
Batman v Superman: Jeremy Irons talks Alfred Inspiration, Critical Reception
Jeremy Irons drew on real life experience for his role as Alfred, and admits that Batman v Superman was "overstuffed."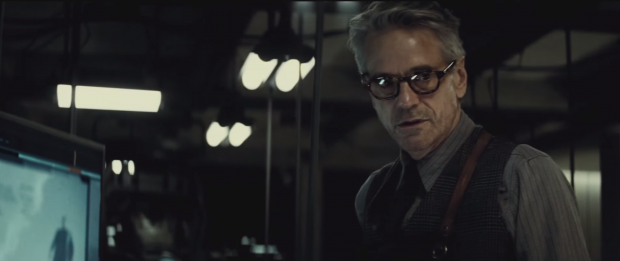 Whatever problems folks had with Batman v Superman: Dawn of Justice, Jeremy Irons' Alfred wasn't one of them. While his screentime was limited, he made the most of his scenes with Ben Affleck, bringing a combination of the necessary paternalistic concern for Bruce Wayne, sarcasm, and a little battlefield technical know-how. After all, you can't just expect Alfred to be ironing capes.
The idea of Alfred as something of a badass on his own isn't new. The character was at one point given a backstory as a soldier who was stationed in France during World War II, and more recent iterations in the comics and on the Gotham TV series have turned Alfred into as much of a bodyguard as a soldier, one with plenty of actual combat knowledge.
Jeremy Irons drew on a little real life experience when crafting his performance, telling The Daily Mail that his time associating with people with Wayne-like fortunes (such as billionaire Paul Getty). "You'd arrive for dinner and there'd be a very nice man to open the gate, a very nice man to park your car, another very nice man to take your coat and another very nice man to give you some champagne," Mr. Irons said. "They were all ex-SAS. So the whole place was surrounded by this level of threat, and I thought, 'Yeah, that's Alfred.'" 
He added that "if I was Mr and Mrs Wayne and I had a young son I thought could be kidnapped, killed or whatever because of his wealth, I'd make sure his guardian – his tutor, his mate – was somebody pretty capable."
Mr. Irons also said that he understood why Batman v Superman wasn't treated well by critics, describing it as "overstuffed" and admitting "it was very muddled." He'll appear in the Justice League movie, though, and offers an update on that one. "I think the next one will be simpler. The script is certainly a lot smaller, it's more linear."
He might have also confirmed the title of the Ben Affleck Batman solo movie, too. "'I'm tied into The Batman at the minute, which is nice because it's a bit of income…Not that I need a bit of income but it's nice to keep ticking over."
You can next see Jeremy Irons as Alfred in Justice League Part One, which arrived on November 17, 2017. The Batman doesn't have a release date yet.