News
Batman: Hush Animated Movie Trailer Arrives
Batman: Hush is finally receiving an animated adaptation in 2019.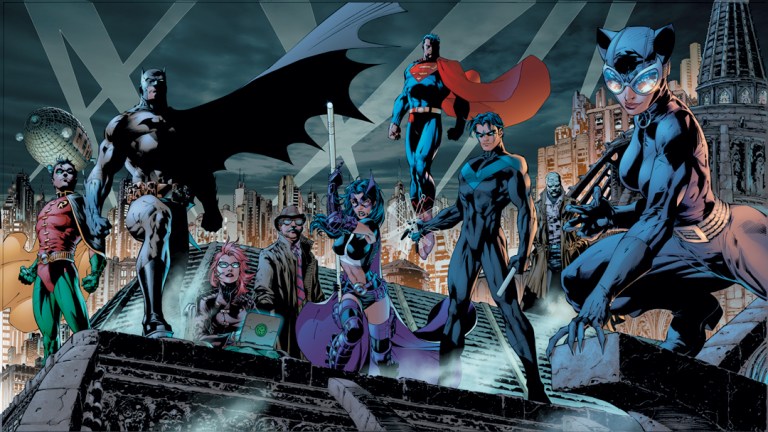 The beloved Batman: Hush storyline from the comics is being adapted into an animated film by DC. 
The original story, which was written by Jeph Loeb and drawn by Jim Lee, follows a mysterious villain known only as Hush who seems intent on stalking Batman and ruining his life. Unfortunately for the Caped Crusader, it seems that all of the city's most notorious villains have picked this moment to go after the Dark Knight as well. To make matters worse, a series of incidents brings a lot of "old friends" back into Batman's life just as he is trying to explore whether or not he and Catwoman have a future together.
Hush is famous for its mysterious, noir-tinged story, some truly incredible moments in the Batman mythology, and for Lee's amazing artwork. Indeed, some consider Hush to be the definitive Batman story in terms of how Gotham City and some of its most famous inhabitants are portrayed. It will be fascinating to see how that famous artwork translates to an animated film. 
Check out the first trailer:
The Batman: Hush voice cast includes some very familiar names from past DC outings, including Jason O'Mara as Batman, Jennifer Morrison as Selina Kyle, Jerry O'Connell as Superman, Rebecca Romijn as Lois Lane, Rainn Wilson as Lex Luthor, Sean Maher as Nightwing, Bruce Thomas as Jim Gordon, Stuart Allan as Damian Wayne, and James Garrett as Alfred.
While the Batman animated films have been pretty hit-or-miss over the year, last year's Batman Ninja was a delightful new take on the Caped Crusader that makes us excited for what DC Animated Universe might have in store next for the hero.
We're rooting for this one. The world certainly doesn't need another Killing Joke.
Batman: Hush will be out on DVD and Blu-ray over the summer.
Matthew Byrd is a staff writer for Den of Geek. He spends most of his days trying to pitch deep-dive analytical pieces about Killer Klowns From Outer Space to an increasingly perturbed series of editors. You can read more of his work here or find him on Twitter at @SilverTuna014.