News
Batman: George Clooney Told Ben Affleck Not to Play the Dark Knight
"I said, 'Don't do it.'" Ben Affleck didn't listen to fellow Batman George Clooney when it came time to play the Dark Knight.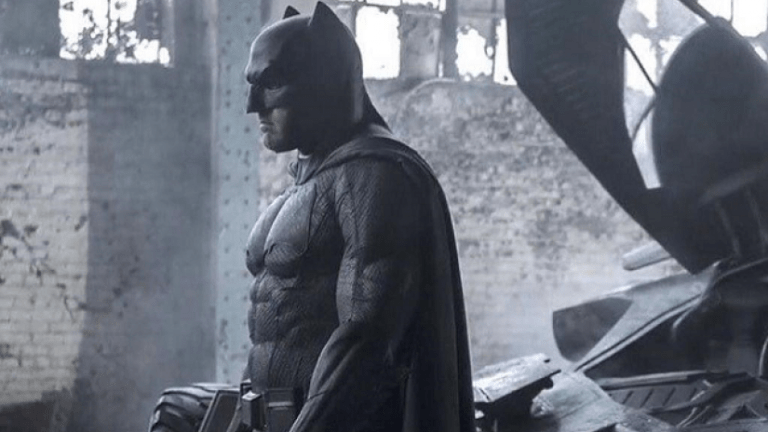 They say that Batman is often ultimately defined by whatever villain he's up against, and no one understands the reality of that more than George Clooney. Not only was he pitted against the unintentionally hilarious might of Arnold Schwarzenegger's onscreen presence as Mr. Freeze in Joel Schumacher's 1997 turkey, Batman & Robin, he was also fully aware of the differences between how Arnie was treated during and after the comic book outing that gave us the Batnipples and how he was treated.
In the midst of publicity for his new Hulu series, Catch-22, Clooney has been reflecting on the lessons he learned from Batman & Robin.
"[Arnold] Schwarzenegger was paid, I think, $25 million for that, which was like 20 times more than I was paid for it, and, you know, we never even worked together! We worked together one day. But I took all the heat," Clooney told THR. "Now, fair deal; I was playing Batman and I wasn't good in it, and it wasn't a good film, but what I learned from that failure was, I had to rethink how I was working. Because now I wasn't just an actor getting a role, I was being held responsible for the film itself."
The movie was such a negative experience for Clooney that when the actor had a chance to pass on some friendly advice to future Batman Ben Affleck, who was directing Argo for him at the time and considering signing up for Zack Snyder's Batman v Superman: Dawn of Justice, he didn't pull any punches.
"I actually did talk to him about it. I said, 'Don't do it.'" Clooney said. "It was only from my experience, which is, you know. He did great, though."
Affleck recently gave up the cowl and decided against playing Batman again, and Warner Bros. is now pressing ahead with a new Bruce Wayne and a smaller noir tale in The Batman, set to be helmed by Cloverfield and War for the Planet of the Apes director Matt Reeves. The movie is due on June 25, 2021.