News
Batman 3 to be shot entirely in IMAX?
Inception cinematographer Walter Pfister has suggested that Batman 3 could be filmed in IMAX, and voices his dislike for 3D…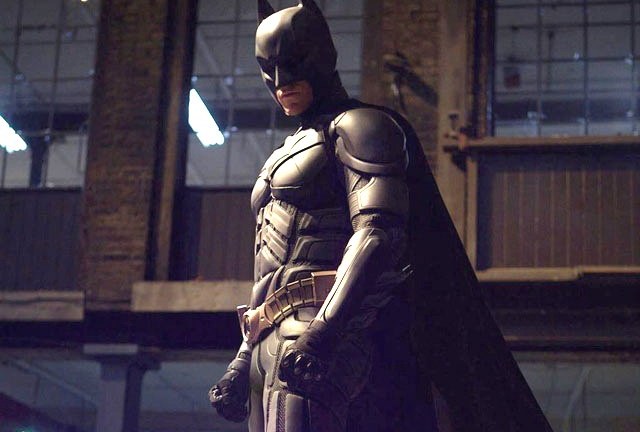 Anyone who's seen a movie in an IMAX theatre, with its screen roughly the size of an entire continent, will tell you it's an eye-popping experience. An expensive process that requires special cameras capable of shooting on 70mm film, director Christopher Nolan shot approximately 20 minutes of 2008's The Dark Knight for IMAX cinemas, imbuing certain scenes – most notably the opening bank heist sequence – with incredible depth and detail.
When it came to shooting Inception, however, Nolan and cinematographer Walter Pfister decided not to use IMAX cameras due to their cumbersome nature.
"I had to tell Chris that the way he was describing the film, so much of it wanted to be with a handheld camera and kind of running around," Pfister said in an interview with MTV. "That's just not physically possible with the IMAX camera. We ruled out shooting in IMAX."
For the forthcoming Batman 3, however, Pfister hinted that the film could be shot entirely in IMAX.
"I can't say until I read the script, but it would certainly be my preferred, amazing goal to shoot the whole movie in IMAX," Pfister said, before going on to add that he prefers the look of IMAX to 3D.
"I must say I'm a huge IMAX fan. I like IMAX more than I like 3D. Chris' films are so densely layered and have so much going on visually in every way that IMAX helps enhance that because of the scope and the scale of it – it becomes a much larger canvas to paint on. That's what we found on The Dark Knight."
Pfister's dim view of the current 3D craze appears to tally with Nolan's own, whose films have remained blissfully free from the process so far.
"I'm not a big fan of 3D," Pfister said. "I liken it to my View Master I had 40 years ago. Are you really getting more out of the story with 3D? When you separate those different planes and you're creating artificial depth, it looks phony to me."
But with Batman among the most lucrative properties in Warner's portfolio, the studio will be keen to wring every last drop of profit out of what will almost certainly be Nolan's last entry in the franchise, and if the studio decides Batman's third outing should appear in 3D, Nolan and Pfister will have a hard time trying to dissuade them…