News
Barry Jenkins Picks Follow-Up to Moonlight
Director Barry Jenkins will follow up his Best Picture Oscar-winning Moonlight with If Beale Street Could Talk adaptation.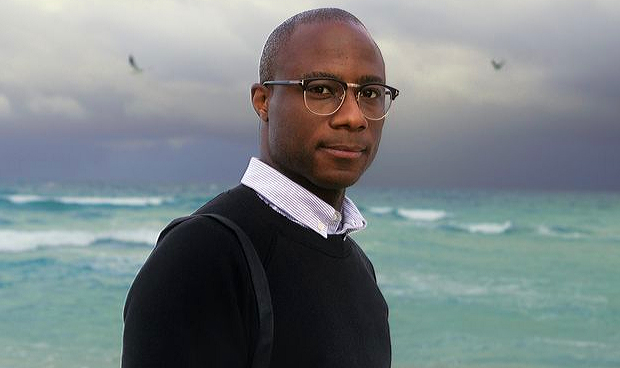 Director Barry Jenkins will follow up his Best Picture Oscar-winning Moonlight with If Beale Street Could Talk adaptation.
Barry Jenkins, who was the surprise winner of this year's best picture Academy Award with Moonlight, is in talks to direct a film adaptation of James Baldwin's If Beale Street Could Talk. The film will be produced by Annapurna Pictures.
If Beale Street Could Talk was Baldwin's fifth novel. His unfinished manuscript, "Remember This House," was adapted into the Oscar-nominated documentary I Am Not Your Negro. Set in Harlem in the early 1970s, If Beale Street Could Talk is a love story hummed to the tune of W.C. Handy blues song "Beale Street Blues."
"Told through the eyes of Tish, a nineteen-year-old girl, in love with Fonny, a young sculptor who is the father of her child, Baldwin's story mixes the sweet and the sad," reads the book's official synopsis on Amazon.
"Tish and Fonny have pledged to get married, but Fonny is falsely accused of a terrible crime and imprisoned. Their families set out to clear his name, and as they face an uncertain future, the young lovers experience a kaleidoscope of emotions–affection, despair, and hope. In a love story that evokes the blues, where passion and sadness are inevitably intertwined, Baldwin has created two characters so alive and profoundly realized that they are unforgettably ingrained in the American psyche."
"James Baldwin is a man of and ahead of his time; his interrogations of the American consciousness have remained relevant to this day," Jenkins told Variety. "To translate the power of Tish and Fonny's love to the screen in Baldwin's image is a dream I've long held dear. Working alongside the Baldwin Estate, I'm excited to finally make that dream come true."
Jenkins wrote the screenplay in the summer of 2013, at the same time he wrote Moonlight.
"We are delighted to entrust Barry Jenkins with this adaptation," Baldwin's sister, Gloria Karefa-Smart, said in a statement. "Barry is a sublimely conscious and gifted filmmaker, whose medicine for melancholy impressed us so greatly that we had to work with him."
Jenkins is also slated to write and direct Amazon's upcoming series Underground Railroad, based on Colson Whitehead's best-selling book.
Annapurna is expanding from financial production into film distribution. They will debut under the new arm on Aug. 4, when Kathryn Bigelow's Detroit hits theaters.
Production on If Beale Street Could Talk is expected to start in October.
SOURCE: VARIETY