News
Barney the Dinosaur Movie Developing from Daniel Kaluuya and Mattel Films
Daniel Kaluuya is teaming with Mattel Films to produce a new live-action Barney the Dinosaur film.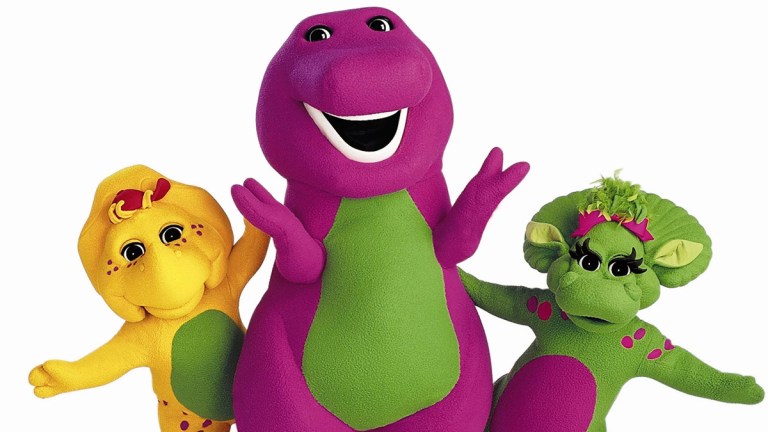 Barney, the eponymous purple dinosaur of popular 1990s PBS children's program Barney & Friends, appears to be next in line for a comeback in an era in which comebacks are nigh-obligatory and retro reigns supreme. In this case, the recently-minted toy company studio arm, Mattel Films, is developing a new live-action film project, joined in the endeavor by, intriguingly enough, Oscar-nominated Get Out and Black Panther actor Daniel Kaluuya. – And no, this won't be a bizarre, satirically-laced Jordan Peele-directed horror rendition.
It has been announced that the untitled Barney live-action revival movie is in development from producers in the aforementioned Mattel Films along with Kaluuya via his 59% banner, also represented by his partners, Rowan Riley and Amandla Crichlow. Also onboard to produce are Valparaiso's David Carrico, Adam Paulsen and Bobby Hoppey. Kevin McKeon will oversee the project on behalf of Mattel.
As Kaluuya expresses of the endeavor in a statement:
"Barney was a ubiquitous figure in many of our childhoods, then he disappeared into the shadows, left misunderstood. We're excited to explore this compelling modern-day hero and see if his message of 'I love you, you love me' can stand the test of time."
As Mattel Films' Robbie Brenner lauds:
"Working with Daniel Kaluuya will enable us to take a completely new approach to Barney that will surprise audiences and subvert expectations. The project will speak to the nostalgia of the brand in a way that will resonate with adults, while entertaining today's kids."
Barney was created in 1987 by Sheryl Leach, a Dallas, TX mother who simply wanted something to appeal to her young son's changing tastes with the more creative character of a lovable purple T. Rex. It launched in 1988 with a first iteration, Barney and the Backyard Gang, before PBS caught wind of its appeal, relaunching in 1992 with a dais of fellow anthropomorphized dinosaurs in its more iconic form as Barney & Friends. The series, along with its signature tune, "I Love You," achieved pop culture ubiquity during the 1990s, and the program managed to run all the way until 2009.
Valparaiso Pictures' Carrico adds to adulation, stating:
"Barney is a dinosaur from our imagination, and we can't wait to get 'I love you, you love me' stuck in heads everywhere, yet again."
The Barney project is just the latest entry for a rapidly-expanded slate at Mattel Films, which has already lined up live-action projects for the toy company's most iconic properties, Masters of the Universe (which will star Noah Centineo as He-Man), Barbie (which will star Margot Robbie), Hot Wheels, and the heretofore most recent addition, a movie adaptation of its 1960s-era astronaut toy line, Major Matt Mason, which will star Tom Hanks.
As for producer Daniel Kaluuya, he'll next be seen on the big screen in the drama, Queen & Slim*, which hits theaters on November 27.
While it's still early days for the Barney project, we'll keep you updated on the Mattel/Daniel Kaluuya-developed movie as the news arrives!
*Updated: Not Knives Out, as originally listed.
Joseph Baxter is a contributor for Den of Geek and Syfy Wire. You can find his work here. Follow him on Twitter @josbaxter.