News
Barbie Movie Taps Greta Gerwig and Noah Baumbach to Write, Gerwig Could Direct
The Barbie live-action movie is happening, with Margot Robbie set to star and Greta Gerwig and Noah Baumbach penning the script.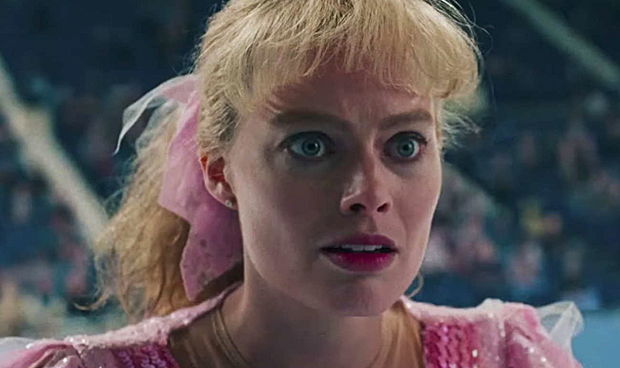 Barbie closed the deal on the proverbial DreamHouse of a live-action movie adaptation back in January 2019, with Margot Robbie set to star as the iconic, globally-recognized doll, as announced by toy company Mattel. The addition of Robbie – the 2018 I, Tonya Best Lead Actress Oscar nominee and DC cinematic Harley Quinn actress – certainly meets with the image one would typically evoke of the blonde doll's benchmark for beauty.
According to THR, Greta Gerwig and Noah Baumbach have been selected to write the screenplay for the Barbie movie, with Gerwig potentially directing the project, too. It's not the first time the duo have worked together. Previously, they've teamed up for Mistress America and Frances Ha, and each has an acclaimed solo career – Gerwig's last directorial effort, Lady Bird, scooped plenty of awards, and Baumbach has also been Oscar-nominated for his 2005 comedy-drama, The Squid and the Whale.
Indie Barbie is happening. It. Is. Happening.
The Barbie live-action movie will be the product of a partnership between Warner Bros. Pictures, Ynon and the newly-launched Mattel Films. Interestingly, Robbie's deal will not only see her star but serve as a co-producer via her LuckyChap Entertainment, alongside company cohorts Tom Ackerley and Josey McNamara.
"Playing with Barbie promotes confidence, curiosity and communication throughout a child's journey to self-discovery," Robbie said in a statement. "Over the brand's almost 60 years, Barbie has empowered kids to imagine themselves in aspirational roles from a princess to president. I'm so honored to take on this role and produce a film that I believe will have a tremendously positive impact on children and audiences worldwide. I can't imagine better partners than Warner Bros and Mattel to bring this film to the big screen."
The casting of Robbie finalizes a process that has lasted for years, which at one point, was considering a more comedic route with Amy Schumer attached to play the role, purportedly in a more meta-minded version of the script carrying self-awareness of the body image issues in young girls for which the Barbie doll line has long been blamed. However, the comic actress dropped out of the project in early-2017, citing scheduling issues. Subsequent rumors in early 2018 implied that Oscar winner Anne Hathaway was considering a turn in the cinematic dollhouse, a notion that, obviously, never came to fruition.
It will certainly be interesting to see how the Barbie movie navigates the array of obstacles – creative, political, and practical – that lie ahead as the ball finally gets rolling. The film – in its previous Hathaway-rumored iteration – was last scheduled for the release date of May 8, 2020, which will undoubtedly change in the current evolution of the project.
On a side note, this project could also prove pertinent for another major Mattel property in He-Man, regarding the long-mooted Masters of the Universe movie, with the toy company now using Barbie to debut its in-house production company.
We will keep you updated on the Barbie live-action movie as things develop.
Joseph Baxter is a contributor for Den of Geek and Syfy Wire. You can find his work here. Follow him on Twitter @josbaxter.