News
BAFTA Movie Award winners and thoughts
The BAFTAs were handed out last night and The King's Speech romped home. But surely BAFTA needs to take some of its blinkers off now, argues Simon. And sort out its show, too…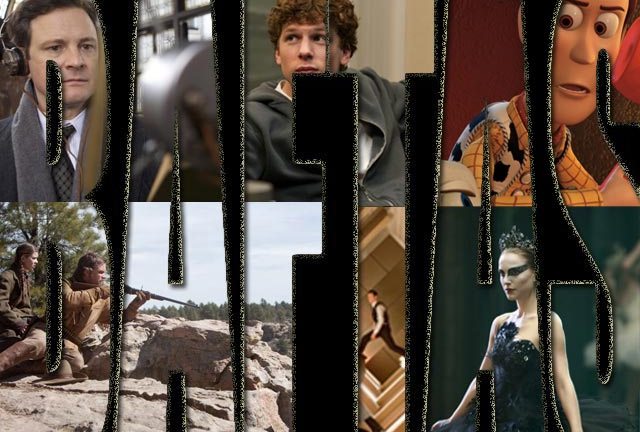 It's probably time that the British Academy of Film and Television Arts was a little more honest in the criteria for its awards. We criticise the Oscars for rewarding the earnest dramas, and most of us can spot an Academy Award-seeking movie a country mile off. The Golden Globes? Well, they just seem to put forward any old shit in amongst the good stuff. Even The Razzies go for high profile flops, as opposed to searching out genuine stinkers.
So, what of the BAFTAs? Well, let's put it this way: if your film is British, then you get to start a lap ahead of everyone else in the race.
So it turned out at last night's BAFTA Movie Awards, a gathering in London whose main function appeared to be to bestow as much praise as possible on The King's Speech. Now, to be clear, I really like The King's Speech. It's a really good film, boasting two excellent acting performances from Colin Firth and Geoffrey Rush.
However, it didn't just take home awards for those two. It also picked up prizes for Best Film, Best Screenplay, Outstanding British Film, Best Supporting Actress, and Best Original Music. Seven gongs in all.
I'll accept that there's a case for Helena Bonham Carter's supporting turn, and for the music. Plus, Best British Film it's hard to argue too much with. But Best Film, and Best Screenplay? Come on.
In a year that's seen scripts for the likes of Black Swan, The Kids Are All Right and Inception, does anyone really think that the quality screenplay for The King's Speech is really in that class? If you go by some old fashioned definition that all a script is about is passages of impressive dialogue, then possibly. But, surely, a script is more than that?
As for Best Film, sadly, the British blinkers were on, because it was an exceptionally strong field this year. Amongst the nominees, Black Swan, Inception, The King's Speech, The Social Network and True Grit, I'd place The King's Speech fourth, personally. I'm not too sure many people would have it leading their list.
Also, the Rising Star award. Tom Hardy is great. But, surely, the notion of a Rising Star is that it should go to someone who is off most people's radar and only just garnering attention. Such as when Tom Hardy appeared in Bronson a couple of years back.
Should it really be given to someone, good as they are, who appeared in an $800m blockbuster last year? And amongst the nominees, should there really be two stars of the next Spider-Man movie? Can BAFTA really dig out some less-paparazzi-friendly nominees next time? Last year, the gong went to Kristen Stewart, for goodness sake.
My other thought, watching the show on BBC One last night, was that it all looked a bit of a shambles. Rosamund Pike had autocue problems, the torturously long Harry Potter presentation almost had to start again when three of the series' directors took to the stage halfway through, and BAFTA didn't even bother to go through the rigmarole of having someone collecting gongs on behalf of the no-shows. Primarily, it seems, because there were so many no shows.
It was an odd event, and I hope I've not come across as a hater of The King's Speech, because I really, really like the film. And I can't argue with Colin Firth's award at all.
But it's such an awards-friendly film, and it's such a BAFTA magnet, that the main surprise of the night for me was that it only got seven of the 14 prizes it was nominated for. (I'd have loved to have seen BAFTA backing the far riskier British film, Four Lions, more than it did.) I can't be the only one wishing that BAFTA hadn't played everything so safe and predictable.
Here's the full list of winners:
ORIGINAL MUSIC: Alexandre Desplat for The King's Speech
SHORT FILM: Until The River Runs Red
SHORT ANIMATION: The Eagleman Stag
SOUND: Inception
EDITING: The Social Network
MAKE UP & HAIR: Alice In Wonderland
FILM NOT IN THE ENGLISH LANGUAGE: The Girl With The Dragon Tattoo
COSTUME DESIGN: Colleen Atwood for Alice In Wonderland
PRODUCTION DESIGN: Inception
SPECIAL VISUAL EFFECTS: Inception
SUPPORTING ACTRESS: Helena Bonham Carter for The King's Speech
OUTSTANDING DEBUT: Chris Morris for Four Lions (very well deserved, too)
OUTSTANDING BRITISH FILM: The King's Speech
SUPPORTING ACTOR: Geoffrey Rush in The King's Speech
ORIGINAL SCREENPLAY: David Seidler for The King's Speech
OUTSTANDING BRITISH CONTRIBUTION: The Harry Potter films
ANIMATED FILM: Toy Story 3
ORANGE WEDNESDAYS RISING STAR: Tom Hardy
ADAPTED SCREENPLAY: Aaron Sorkin for The Social Network
CINEMATOGRAPHY: Roger Deakins for True Grit
DIRECTOR: David Fincher for The Social Network
LEADING ACTRESS: Natalie Portman for Black Swan
LEADING ACTOR: Colin Firth
BEST FILM: The King's Speech
FELLOWSHIP: Christopher Lee (see what they did, there?)
Follow Den Of Geek on Twitter right here.