News
Bad Times at the El Royale Trailer, Release Date, Cast and Story
Drew Goddard's Bad Times at the El Royale looks like just as groovy as its cast and filmmaking team would suggest.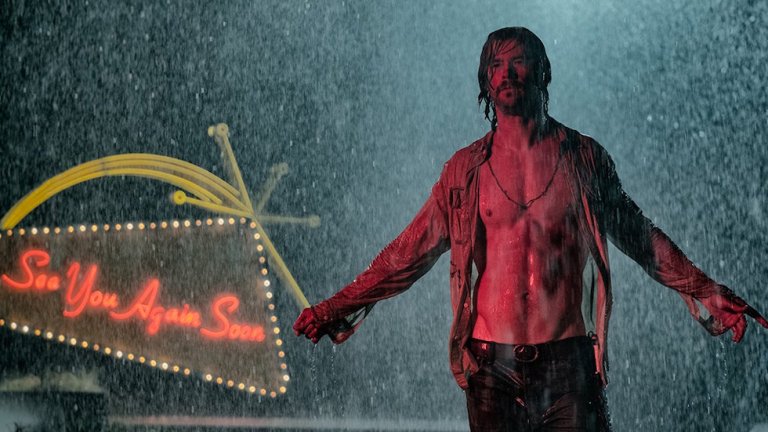 The last two Drew Goddard screenplays that made it to the screen were The Martian and The Cabin in the Woods (the latter of which he directed). So the prospect of him writing and directing a film again is always going to be enticing, even before it turns out that Bad Times at the El Royale looks to be the kind of '70s inspired exploitation cinema that also once drove the groove and grind of Quentin Tarantino's earliest '90s gems. While it is far too early to say that Bad Times at El Royale will be in that company, it certainly is evocative enough to have our attention. Kind of like Jeff Bridges dressed as an unconvincing priest. So what can we expect?
Bad Times at the El Royale Trailer
If this trailer's bump and grind doesn't get to you, well we don't know what to say? It looks positively demented
Bad Times at the El Royale Release Date
Bad Times at El Royale is out Oct. 5 and should already be marked on your calendar.
Bad Times at the El Royale Cast
The film is familiar criminal shadiness involving strangers in a rundown Lake Tahoe hotel that is just just barely on the wrong side of the border to be called the "Hotel California." But it still attracts the same doomed clientele, including an all-star cast at their most degenerate, like Jeff Bridges as Father Daniel Flynn, a man masquerading as a priest but appears to be anything but.
The film also stars Dakota Johnson as Emily Summerspring, Jon Hamm as Laramie Seymour Sullivan, and Chris Hemsworth (who also worked with Goddard on Cabin in the Woods) as an almost biblical looking beatnick named Billy Lee. It also stars Nick Offerman and Cynthia Erivo, who appears to have a major role judging from the trailer in which she sings a soulful cover of Motown, and that's none-too-surprising as she's also a Tony winner after appearing on stage in the musical version of The Color Purple.
further reading: The Must See Movies of 2018
Bad Times at the El Royale Story
Here is the official synopsis.
Seven strangers, each with a secret to bury, meet at Lake Tahoe's El Royale, a rundown hotel with a dark past. Over the course of one fateful night, everyone will have a last shot at redemption—before everything goes to hell.
David Crow is the Film Section Editor at Den of Geek. He's also a member of the Online Film Critics Society. Read more of his work here. You can follow him on Twitter @DCrowsNest.