News
Bad Moms Sequel Happening
Bad Dads is still on the release roster, but a proper Bad Moms sequel will be with us in ten months' time...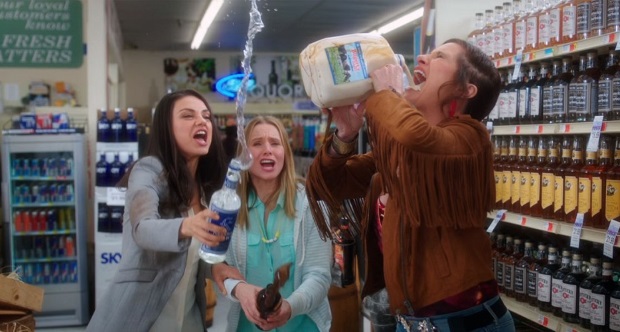 We missed this over Christmas, but it turns out there was some progress with regards the, er, Bad Moms movie universe. Following the success of the first film last summer, with Mila Kunis, Kristen Bell and Kathryn Hahn leading Bad Moms to box office glory, STX announced Bad Dads. This didn't go down too well, given that the DVD shelves of pretty much any store aren't shy for films of men behaving badly. Bad Moms actually felt a bit fresh for not going down that path.
Bad Dads is still scheduled for this summer, it seems, but STX is also keeping its promise to give the original cast a full sequel. As such, landing in November in the US is A Bad Moms Christmas, which is being whacked together in double-quick time.
Jon Lucas and Scott Moore, who wrote and directed the first film, are in charge of this one too. Furthermore, the core cast – Kunis, Bell and Hahn – are all back on board as well.
There's actually been no further announcement on Bad Dads, meanwhile, so we wonder if that's still going ahead at the same pace. 
If we can have another great over-the-end-credits scene too, that'd be much appreciated.