News
Bad Moms Hints at Many More Sequels Ahead
With A Bad Moms Christmas coming, it seems there are plans for Bad Moms 3 and beyond...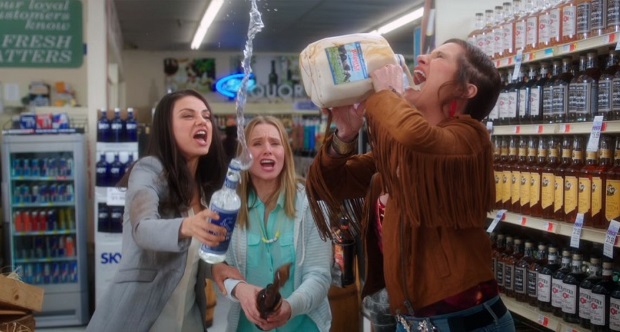 A Bad Moms Christmas, the fast-turnaround sequel to last year's sleeper hit, Bad Moms brings back the core cast, led by Mila Kunis, Kristen Bell, and Kathryn Hahn. Also back for the sequel are directors Jon Lucas and Scott Moore.
Lucas and Moore seem confident in their film, and are hinting at many more adventures to come. As Lucas said (via Variety) on the red carpet for the movie, "there have been eight Fast & Furious movies. You can only make a movie this quickly if everyone is on the same page. The cast and crew were so good. They covered up all our defects."
The lack of press screening in this instance may well be down to the extremely fast turnaround. The film was shot in May and June this year, with 34 days of physical production in total. If this film works and hits, the plan for future sequels may well yet tie to other holidays in the calendar.
More on potential sequels as we hear it…
Read the full Den of Geek NYCC Special Edition Magazine right here!