News
Bad Boys 3 Plot Details Emerge
The long-awaited third film will be called Bad Boys For Life...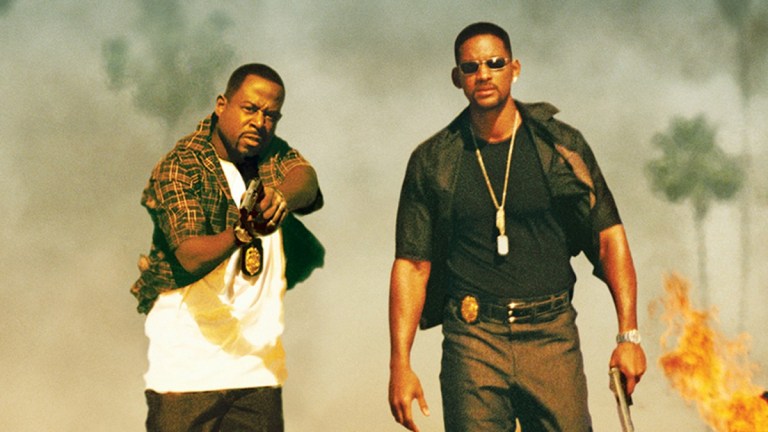 Mike Lowery and Marcus Burnett are (almost) back, and this time it's personal (probably). Bad Boys 3 is picking up steam now, 15 years on from Michael Bay's action-packed sequel, with stars Will Smith and Martin Lawrence returning to their roles, along with Joey Pants as their weary police Captain, naturally.
New story details for the third film have now arrived from a fairly reliable source in Production Weekly (via CBR) ahead of cameras rolling:
The new instalment centres on the Miami PD and its elite AMMO team's attempt to take down Armando Armas (Jacob Scipio), head of a drug cartel. Armando is a cold-blooded killer with a vicious, taunting nature. He is committed to the work of the cartel and is dispatched by his mother to kill Mike (Will Smith). Paola Nuñez will take on the role of Rite, the tough and funny criminal psychologist who is the newly appointed head of AMMO and Mike's former girlfriend – and the one who got away.
The site also notes that the third film is called Bad Boys For Lif3, because, well, why not?
While the synopsis isn't official, Will Smith has just posted the following picture over on Instagram, confirming that very same title and lending a little more credence to the Production Weekly details, while also giving us some renewed faith that this thing is finally, finally, happening:
Bad Boys For Lif3 is being helmed by Adil El Arbi and Bilall Fallah, and joining Smith and Lawrence in the main cast this time will be Vanessa Hudgens, Alexander Ludwig and Charles Melton.
It's currently aiming for a Jan. 17, 2020 release date.