News
Bad Boys 3 Delayed, Bad Boys 4 Taken off Schedule
The new Bad Boys movie has been shunted back to November 2018 - so is this to let Will Smith make Dumbo?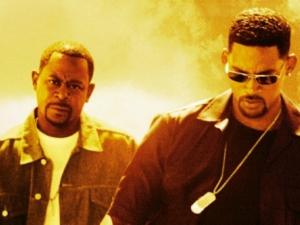 The upcoming big screen revival of the Bad Boys movie series has hit a new delay, as Sony has put the film back by nearly a year.
The new movie, which is known as Bad Boys For Life, is reuniting Will Smith and Martin Lawrence, with Joe Carnahan coming in to direct. However, recently, Smith has also been linked with a role in Disney's upcoming live action take on Dumbo, that Tim Burton is directing. Whilst Smith hadn't committed to Dumbo, the production schedules for both films clashed. It would be a case of him picking one project over the other.
But perhaps not now.
Bad Boys For Life was originally set for a 2017 release, before Sony put the movie back to January 2018. Now, it has delayed the film again, with a new release date of November 9th 2018. Furthermore, Sony has also removed Bad Boys 4 from its release schedule for the time being. That film was due to land in 2019.
Speculating, then, the new delay to Bad Boys 3 might just be to accommodate Smith's desire to do the film as well as Dumbo. We await confirmation of that, though.
More as we hear it.
Source: ERC.