News
Back To The Future: Thomas F. Wilson on how he pitched Biff
Thomas F. Wilson looks back on the role of Biff Tannen, and reveals how he came up with his take on the role.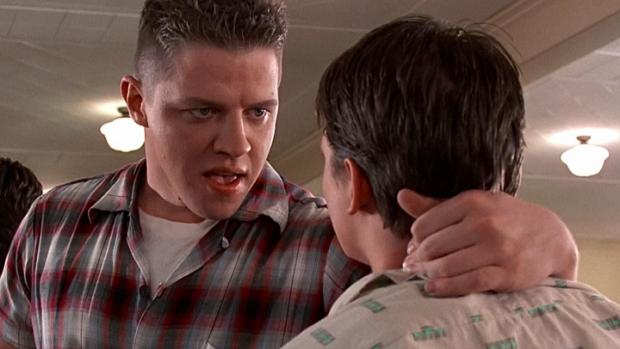 It's not often that Thomas F. Wilson – who played Biff Tannen (and relatives) in the Back To The Future trilogy – talks about his work on the films in interviews. He's written a very good and leftfield autobiography of sorts – The Masked One – but other than that, he doesn't give that many Back To The Future interviews.
Buy the complete Back to the Future Trilogy on Blu-ray right here.
Still, tomorrow is an important day for Back To The Future, with it marking "Back To The Future Part II" day. That is, the day that the Doc and Marty visit in 2015. And Wilson has chatted to The Hollywood Reporter about the genesis of the character Biff, as part of that and the original film's 30th anniversary.
Wilson revealed that he based his take on Biff on the bullies that made his own life hell during his school days. "A thin and sickly kid, I was pushed around and beaten up by bullies throughout my childhood, until I grew bigger than everybody and it stopped," he said.
"I knew very well how they operate, and specifically the joy they take in scaring people. I'd stared them in the face so often that it wasn't particularly challenging to do an impression."
He added that "underneath the tsunami of pop iconography is a performance of a difficult role that I worked very hard on, and I'm very proud of."
He also touched on the infamous casting change that took place early in production on the first Back To The Future film.
"I was agreeable to the idea of replacing Eric Stoltz, and Michael and I got along well. The shoot, with many, many days of special effects makeup, was very exhausting, and the hours on a movie set are incredibly taxing to begin with, but I was up for working hard and performing the role as well as I possibly could. I'm happy with how it turned out."
The full interview is here. And do check that book out…