News
Avengers: Infinity War Will Explore Scarlet Witch/Vision Relationship
Olsen says there's more ahead for her and Paul Bettany in Avengers: Infinity War.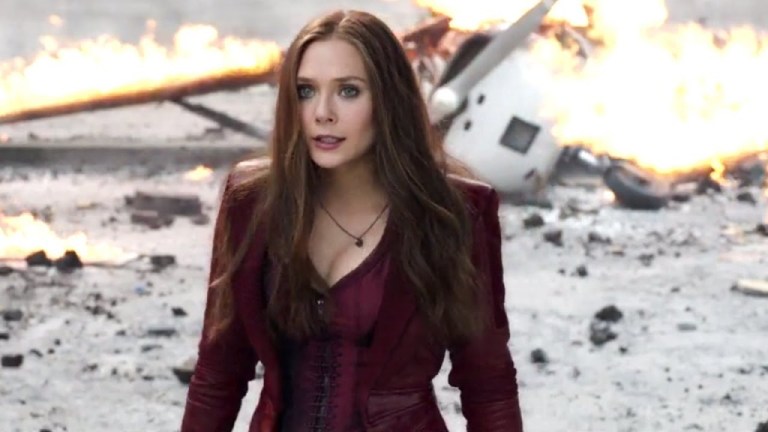 One of Marvel Comics' great love affairs was between the Vision and Scarlet Witch, and we began to see the hints of an attraction between the two in last year's Captain America: Civil War. Den of Geek had a chance to speak with Elizabeth Olsen, who plays Wanda Maximoff in the Marvel Cinematic Universe, and she hinted at more to come in that direction for next year's Avengers: Infinity War:
"I'm grateful that the writers are writing me things to do, because they don't have to. There's a big ensemble and you can have a small arc or a big arc and they keep writing things that I can do, that I can have fun with. This time it has a lot to do with working with Paul Bettany and the Vision and their relationship. That's a new, fun arc to explore. I think even for Avengers standards, there really hasn't been that kind of an arc in the Avengers franchise yet."
Well, the Hulk and Black Widow might like a word about that, but Olsen/Wanda was frying other fish in Avengers: Age of Ultron so perhaps she didn't get a front row seat to that budding romance. As for her shooting schedule, which is encompassing both Avengers: Infinity War and the yet-to-be-subtitled Avengers 4, Olsen said:
"I've already filmed a couple months in Scotland and Atlanta and then I'll just be in and out 'til the holidays, basically. We're filming two, so we've almost finished one of them. They're on a hiatus right now. I haven't even seen a single page from the next one, so I'm not really aware of what's going on."
We've heard from other sources that filming was about to begin this coming week on Avengers 4, so Olsen might already have a better idea of her schedule and the rest of the Witch's journey. Hopefully we'll hear more in the months ahead. Meanwhile, you can see Olsen later this week in the new thriller Wind River, and we'll have more from our interview with her on that this week as well.
Read and download the full Den of Geek Special Edition magazine here!