News
Avengers: Infinity War Footage Revealed at D23 Expo
Half the cast joins Kevin Feige at D23 Expo as the first look at Avengers: Infinity War is unveiled.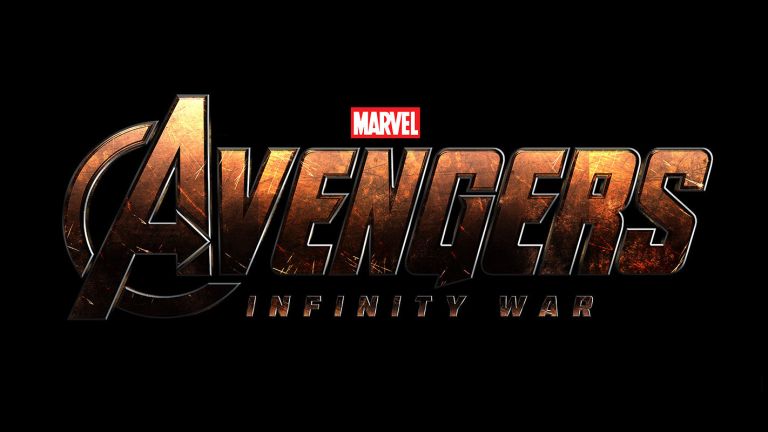 Marvel Studios unveiled the first look at footage from the upcoming Avengers: Infinity War on Saturday (July 15) at the D23 Expo in Anaheim, California and all we can say is…we don't know what to say, really.
This movie looks as massive and overpowering as promised. When you see Thanos (who finally looks impressive as hell) bring down the moon and fire the shattered pieces of it at Iron Man (Robert Downey Jr.) and our other beloved heroes…that gives you just an idea of what we're going to see in this all-hands-on-deck Marvel blowout.
The trailer (which I suspect will be shown at Comic-Con next weekend too) opens with the Guardians of the Galaxy piloting their ship into what looks like a destroyed region of space…as a bloodied, frozen body slams into the cockpit window. That body is Thor (Chris Hemsworth), who is revived and asks, "Who the hell are you guys?"
Thor joins the Guardians on a trip through the cosmos — and encounters more destruction. "Something is very wrong here," the God of Thunder muses.
It is indeed. From that point on the trailer was a nonstop array of dizzying images, including Scarlet Witch (Elizabeth Olsen) stepping over piles of bodies, a pained-looking Loki holding the Tesseract with carnage all around him, scenes of vast destruction and battle, Peter Parker (Tom Holland) experiencing his spidey-sense for the first time as the hairs on his arm stand up, and of course various combinations of all our favorite heroes, including Avengers and Guardians and Wakandans and a certain Sorcerer Supreme…all culminating in the arrival of Thanos (Josh Brolin, who seems to be speaking pretty much in his own voice), who gets this great line as he brings the chaos: "Fun isn't something one considers when balancing the universe, but this does put a smile on my face."
We also get glimpses of Spidey in his kick-ass new metallic-gleaming suit, Doctor Strange (Benedict Cumberbatch) weaving some kind of spell, Black Panther (Chadwick Boseman) leading the Wakandan army and Thor getting his head squashed by the Mad Titan, followed by that jaw-dropping shot of Thanos using the moon as his personal weapon.
The scale of the thing is immense and I wish they had shown it twice to let us all absorb it better.
Of course Marvel knows how to roll out the big moments so to introduce the trailer, Marvel Studios head Kevin Feige and co-director Joe Russo brought out a huge chunk of the cast, including Downey, Hemsworth, Brolin, Olsen, Cumberbatch, Holland, Boseman, Paul Bettany (Vision), Pom Klementieff (Mantis), Karen Gillan (Nebula), Dave Bautista (Drax), Don Cheadle (War Machine), Sebastian Stan (Winter Soldier), Anthony Mackie (Falcon) and Mark Ruffalo (Hulk).
That was Marvel's sole reveal, so it appears they're saving more stuff on their other films for Comic-Con as well. But this was more than enough for now and a stunning ending to the two-hour Disney live-action presentation. If only they would put that footage online…words don't do it justice!
Avengers: Infinity War is out May 4, 2018.