News
Avenger: Infinity War Gives Disney its Quickest $1 Billion Year
Avengers: Infinity War is already living up to the hype as the biggest Marvel movie, quickly pushing Disney's year to the $1 billion mark.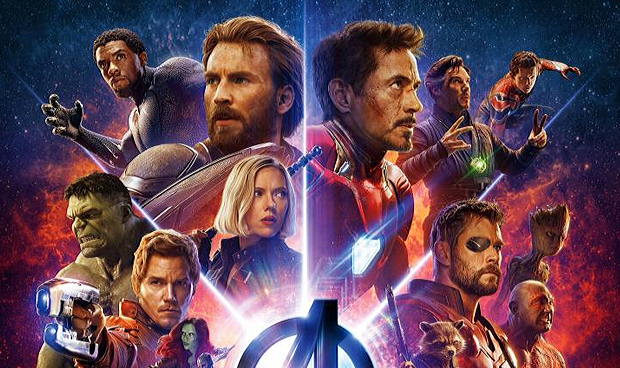 Avengers: Infinity War is going to print money. It's a virtual inevitability that could have only been derailed by the movie being a messy Marvel quagmire – which it isn't. In fact, the film is getting positive reviews, hailed across the news outlets, including ours, as a monumental achievement for directors Joe and Anthony Russo. However, it appears that Infinity War might become an even bigger boon for Disney's financial year than previously anticipated, since it will soon take the studio's annual domestic earnings to $1 billion quicker than ever.
The night owls who showed up to Avengers: Infinity War's first commercial screenings at midnight gave the film an early boost, earning it an initial $39 million (some report 40,) domestic for the evening. That, however, was merely an aperitif of box office opulence, since the film's aggregate total (which includes last night's take,) for today – its first full day of release – is estimated to be somewhere between $90m to $100m. Now, according to a report by Deadline, Disney is citing $953.2m as its current 2018 domestic total, which means that Infinity War only has to bank $46.8m for Disney to cross the coveted $1 billion domestic mark. – While we won't know for sure until the day's end, let's face it, the film has already crossed that line.
Disney's early $1 billion mark will have come predominantly from Black Panther ($683.6 million domestic as of yesterday,) along with some carryover from the December release of Star Wars: The Last Jedi, as well as the March release of A Wrinkle in Time. It's quite impressive when considering that Disney still has heavies on the schedule like Solo: A Star Wars Story, (fellow Marvel movie) Ant-Man and the Wasp, The Incredibles 2, Ralph Breaks the Internet: Wreck-It Ralph 2, The Nutcracker and the Four Realms and Mary Poppins. In 2017, the studio achieved its coveted $1 billion mark on May 26, or, 146 days into that year. Now, thanks to Marvel's Black Panther/Infinity War duo, the studio has already broken that record in 117 days.
Avengers: Infinity War is also reportedly killing it overseas with the movie markets in France, Italy, Australia, Korea, Philippines, even achieving unprecedented openings in the normally-Marvel-resistant Thailand and Indonesia, as well as a second-best premiere in Taiwan ($1.8m each for the latter trio). The film's foreign totals will greatly expand today with openings set for the U.K., Germany and Brazil.
Avengers: Infinity War is playing at theaters right now, looking to put a Thanos-like smile on your face.