News
Avatar: the brand new international trailer
Does the latest trailer for Avatar improve on the first? And is James Cameron's incoming film the must-see movie this Christmas?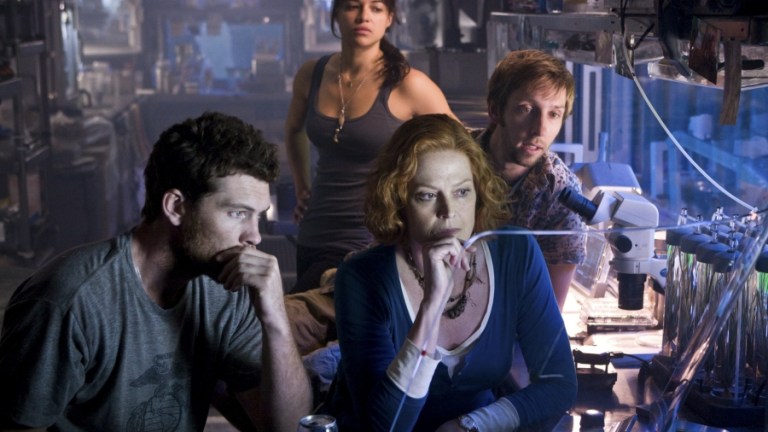 At the end of last week, the second trailer for James Cameron's Avatar started playing in cinemas in the US. Running to over three minutes, and looking to answer some of the questions about the film raised by the first (and we're not talking plot points particularly there), it had a whole heap of pressure heaped on its shoulders. For whatever you thought of the first footage from Avatar that's been screened, the general reaction to it on the whole hasn't been what Fox would have been hoping for.
So what about with the longer trailer for the film? Well, that's now appeared online, in international form (and thus with subtitles attached), and courtesy of the fine folks at Trailer Addict, it should be appearing below these words.
Thoughts? Personally, I was more impressed with this one. It obviously spends a lot more time laying down the story, and all the Dances With Wolves comparisons that have been talked about become clear fairly quickly as a result (as do some of the Thundercats parallels!). Will the whole thing work? I've absolutely no idea. The build up looks really interesting, but it's the mid-section that looks like it'll take the film into more dramatic territory that, I'd wager, will establish whether Avatar really gels.
There's little doubting that Mr Cameron puts his money firmly on the screen, though. Appreciating this is a film that's ultimately designed to be seen on a very big screen, and in full-on 3D, watching the trailer in a window on a website may not be the best way to go about this. But if your curiosity is anything like ours, you can see how Avatar is shaping up just below.
The film is out in December, and we'll see you in the queue for it…